W
hen you hear the word 'productivity' many people connect it with work and their level of output. But being productive applies to every area of your life; even your fitness.
Being productive means motivating yourself to complete that task, or exercise, to produce maximal results, even when you don't feel the urge to do so. We can always be more productive in all aspects of life.
This is often a daunting concept but it doesn't have to be! A small step can start dramatically increase motivation and productivity.
Productivity Is More Than Motivation
You need motivation to get you to the gym or your training ground. But this is only part of the battle. Building a good habit will have you going every day. But being productive will mean that you don't just go through the motions; you actually get the most from your workout.
Fortunately we're here to help! Here are a few ways to increase your productivity and really make the most of every workout.
The Big Picture
The idea of committing everything you have to a workout when you already feel exhausted is not appealing. But, thinking about the long term benefit might!
Consider when you hit your 70's. It may seem a long way off but with regular committed exercise you'll probably still be fit, active and healthy. Imagine what you'll be like without the exercise.
Suddenly you'll want to start being productive.
Procrastination
I've already written about how procrastination could be affecting your weight loss goals. However it's important to keep an eye on whether the exercise or task you are about to do is likely to make you procrastinate. It will if it's:
Difficult or challenging
Has no direct connection to you
Lacking in structure
Potentially boring or even frustrating
Missing structure
If your exercise fits into these categories you need to change it. If you don't, you may procrastinate, and will either not complete the exercise or do it halfheartedly.
Talk To Yourself
Recognize the support that the Fit Father Project can give you and adopt a positive voice.
If you're facing a challenging task then you'll often tell yourself that you can't do it. Straight away this will make it harder for you to achieve the task and less productivity if you do try.
It can be hard to stop telling yourself you can't but you need to try! With our support you will succeed!
Let Yourself Off
You need to complete your workout. Missing just one portion of it is the start of a slippery slope.
But you can tell yourself that it's okay to have one bad workout. By lowering your standard you will instantly remove the pressure on yourself. You'll be surprised at how this makes you do a far better job than you expected.
At the worst you've given yourself a low standard to beat the next time; making it easier to try again.
Package It Up
There is little point in attempting a two hour run if you are struggling to imagine yourself running for that long.
Instead consider what you would be comfortable with, thirty minutes? An hour? Once you have a figure that you are comfortable with you can commit to your run and get the very best from it. Just make sure the intensity matches the goal.
This approach will allow you to get more results from a 45 minute fully committed run than a 2 hour lack luster approach. You'll even save time while being productive!
Limit Yourself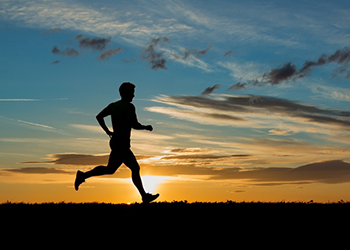 Rules are made to be broken, but there is a limit to what you can achieve in a set space of time.
If you're struggling with your workout then set yourself a limit. For example, commit to the 24-minute workout 3 – 4 times a week.
It might not be as much exercise as you hoped to achieve but it is a reasonable figure in the time you have available.
This works in the same way that reducing the package of your exercise can help you be more productive. You will be more focused and achieve more when you have a smaller window of opportunity.
Change Is Good
Imagine you cycled 20 miles every day for the past year. You're probably be impressed with the habit you built and your improved fitness.
Unfortunately it's getting harder and harder to get out of bed in the morning and onto your bike. Despite knowing the bigger picture and the gains you can make, your bed is simply too inviting!
The problem is that your routine has become too fixed. It is amazing how much difference you'll feel if you change the route of your cycling or even swap cycling one day for a run or our 24-minute workout.
The Digital World
A great way of being productive is to disconnect from the internet. The issue is that we are constantly connected and checking the web for updates from friends and colleagues. This leads to wasting time looking at sites and other links that are not really relevant!
In fact current estimates suggest that approximately half your time online is spent mindlessly surfing!
You don't need to disconnect completely from your digital media to start being productive. All you need to do is commit to a few hours each day leave the internet alone.
This will give you the opportunity to focus on other tasks; including getting that exercise in.
Bribery
If you're a parent you're probably already familiar with bribery! It doesn't need to involve money.
In effect you are trading with yourself. You can have that calorie filled latte providing you exercise for at least 24 minutes. This type of bribe can push you to be productive and achieve better results.
Of course if you're looking to lose weight then calorific treats are not a good bribe!
Down Time
Finally, in order to reach your maximal productivity you have to appreciate that you cannot be productive all the time!
When you're really feeling unproductive then step away from the exercise; even if you're in the middle of the workout.
You can then spend a few moments working out when you will take down time and focusing on the other ways listed for being productive.
The result will be far greater dedication to completing the workout as you'll feel recharged and positive again.
Research
The modern era has generated a wealth of knowledge. Health and fitness are advanced topics that require a serious dedication to proper research. There are tons of scientifically proven methods to lose fat and increase muscle. Whatever your goals are, use data backed science to increase your productivity.
We have covered quite a few advanced topics here at FFP. The science behind things like intermittent fasting and cholesterol has changed over the years. The stuff you learned in high school gym class may not be true anymore. It's important to keep up to date and knowledgeable. Choose the right nutrition, the right workouts, get the recommended amount of sleep, and optimize the timing of your routine to be the most productive at achieving your goals.
The Bottom Line
Being productive is about adopting the right attitude. Sometimes this means changing the routine and other times it simply means seeing the bigger picture.
But whether you committing to FF30X, Old School Muscle, or any other task you need to remember that getting productive can be achieved; especially when you have the support of the Fit Father Project.
Your new friend & health coach,

Here's How Busy Fathers Over 40 Are Finally Burning Stubborn Belly Fat & Getting Healthy Without Restrictive Diets or Time-Consuming Workouts
This proven "Fit Father Program" has helped 25,000 busy men 40+ lose weight, rebuild muscle, and finally keep the weight off.
If you're frustrated with stubborn belly fat, failed diets, and time-consuming workouts, this is the answer you've been looking for…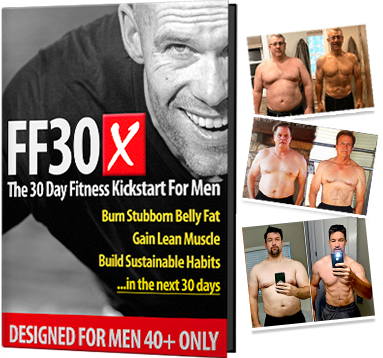 Join 22,000 guys in over 98 countries are using FF30X to lose weight. You get everything you need to succeed – including:
The Fit Father Meal Plan – with simple & delicious recipes
Safe & Effective Workouts Program – only 90 min/week
VIP Accountability Coaching – our Fit Father Team will personally walk you to success, step-by-step.
See the FF30X Program overview here. You'll discover how this proven Fit Father Program can help you lose weight and actually keep it off – without the complication and restriction of normal diets. »
*Please know that weight loss results & health changes/improvements vary from individual to individual; you may not achieve similar results. Always consult with your doctor before making health decisions. This is not medical advice – simply very well-researched info on conditioning workouts.