As a parent, finding exercises for kids is always important. They provide a variety of health benefits and keep kids busy and active.
When school is out, keeping kids busy and active is key!

Well, right now school is pretty much out indefinitely, and this is a hectic time.
With social distancing in full effect, it can be tough juggling becoming a home-school teacher and finding activities for your kids, along with keeping up with your own fitness — and sanity!
Now is the perfect opportunity to introduce exercise and fitness to your kids!

Think of it as physical education and health class all in one. Plus, you can burn calories and build strength right along with them.
More importantly, you will be teaching them lessons about health and fitness that will benefit them for life.
Incorporating Fitness at a Young Age
The Physical Activity Guidelines for Americans recommend that children and adolescents ages 6 to 17 years do 60 minutes or more of moderate-to-vigorous physical activity daily.
However, the National Survey of Children's Health found that only 24% of kids this age actually achieve this level of activity.
This may seem like a lot to a child, but if you make it enjoyable, 60 minutes a day is easily accomplished.

Plus, the time spent doing physical activity can be spread throughout the day to reach a total of 60 minutes.
It does not mean that it has to be 60 minutes of structured exercises.
Taking a walk, shooting basketballs in the driveway, and walking the dog are all ways that physical activity can be incorporated into the day.
Fun Fitness and Exercises for Kids
It is much easier to keep your kids engaged in fitness if they are having fun and don't see it as a chore or necessity.
A 2016 study from BMJ Open Sport and Exercise Medicine found that a parent's motivation to exercise due to their personal valuing of exercise was associated with their children engaging in more physical activity.
However, exercising based on pressure and coercion was negatively associated with their child's engagement in physical activity.
If your kids see you having fun with exercise, they will too!

You can turn fitness into a game or fun competition.
You can even make an obstacle course in the backyard or have relay races!
At-Home Exercises For Kids
Luckily, spring is here and the weather is warming up.
That means that if you have a yard or even a small area around your home, you can enjoy exercising outside.

Start out with some simple exercises that are easy to demonstrate to your kids.
Younger kids will need simpler activities, so tailor the exercises to their abilities.
Exercises For Younger Kids
Start out with some simple exercises that your kids will see more like games.
You can get your kids engaged in fitness without them even knowing it!

And make sure that you are doing the workouts with them.
When your kids see you having fun with these workouts it will make them even more likely to want to participate.
Some great exercises for young kids include:
Hopscotch

Draw out an assortment of different squares on the ground and demonstrate for you kids how to hop on each foot to complete their hopscotch "course."
Try to get them to attempt hopping on both their right and left feet to improve their agility and coordination.
You can use chalk to draw the boxes outside. If you are indoors, you can use tape to make boxes on a tile floor.
Relay Races or Shuttle Runs

It's easy to set up relay races in your backyard or in front of your home.
You can use landmarks around your home, or set up cones if you have them.
Jump Rope

Teaching kids how to jump rope will help develop fitness and excellent coordination.
When you make fitness more like a fun game, it will be more enjoyable and your kids will actually want to participate.
Plus, when you join in you are getting the benefit of an easy workout along with quality time spent with your family.
Circuit Style Exercises for Older Kids
As kids get a little older, creating obstacle courses or more advanced circuit training exercises will keep your kids engaged in working out and improving their fitness.
This can be a great time to introduce your kids to interval training by setting up circuit-style exercises.

These can be done in the backyard or living room depending on the amount of space that you have available.
These types of exercises are great to improve your child's cardiovascular fitness, strength, agility, and balance.
It's best to start with simple bodyweight exercises that they are familiar with.
Over time, you can always add more advanced exercises.
Sample Circuit Workout
Warm-Up
At a young age, you should teach your kids to begin every workout with a warm-up.
Prior to starting the workout, have them do a quick five-minute jog around the backyard, or do a few minutes of alternating jumping jacks, jump rope, and jogging in place.
Anything to get the heart pumping a little!
Main Set

Have your kids perform 30 seconds of each exercise, then rest for 30 seconds.
Then they can move on to the next move.
This will be a quick introduction to high-intensity interval training for them!

You can even play some of their favorite music to keep them motivated.
Demonstrate each move for your kids so they can see the proper form.
While you want them to work hard during the intervals, be sure to emphasize that the quality of the exercises is more important than the quantity.
Push-Ups

You can have your kids start on their knees and show them how to bring their chest to the ground in a controlled manner before exploding back up.
You can even show them different push-up variations, like narrow or wide push-ups.
Jump Rope

Start with standard jump rope with single hops on both feet.
Once your kids have mastered this you can teach them some other fun versions, like single-leg or side to side jump rope.
Air Squats

Show your kids how to squat down until their quads are parallel to the ground.
Start with basic squats and progress to jump squats.
Tricep Dips
You can have your kids sit on the ground with their knees bent and their arms behind them with their fingers pointing forward.
Have them straighten their arms so that their butts are slightly off the ground.
Then demonstrate how to do by a tricep dip by bending the elbows to lower their butt to the ground and then extending the arms to come back up.
Or they can put their hands on the edge of a chair with their feet out in front to perform these dips.
Side to Side Hops

Instruct your kids to keep their legs together and knees slightly bent as they jump about one to two feet from right to left.
They should swing their arms by their sides as they do this to keep their momentum going.
After completing these five exercises, tell your kids to rest for one minute. Then repeat one to two times.
This circuit can keep your kids moving for 10-15 minutes and is an awesome introduction to interval training that will boost cardiovascular and strength gains.

Just like with our "adult" workouts, you should teach your kids to cool down after every session as well.
Include some dynamic and static stretches to keep their joints flexible and bodies injury-free.
Cool Down Stretches for Kids
Tricep Stretch
Raise the right arm up overhead, palm facing in towards your head.
Then bend the elbow so and reach toward the middle of your upper back.
Grab the right elbow with the left hand and gently pull back until you feel the stretch in the right tricep.
Hold for 10-30 seconds.
Then switch arms and repeat.
Quad Stretch
You can have your child stand next to a chair to hold onto for support.
With the left hand on the chair, bend the right leg and grab it with the right hand.
Gently press the foot toward the body until you feel the stretch in the front of the thigh.
Hold for 10-30 seconds, and then switch legs.
Shoulder Stretch
Reach the right arm straight out in front of you.
Bend the left arm and put the left wrist on the back of the right arm above the elbow.
Your left palm will be facing to the side.
Use the left arm to press the right arm across your body until you feel a good stretch.
Hold for 10-30 seconds.
Switch arms and repeat.
Hamstring Stretch
In a seated position, extend the left leg straight forward, toes pointing up.
Bend the right leg and place the sole of the right foot along the knee or inner thigh of the left leg.
Reach forward toward the toes of the left foot.
Hold for 10-30 seconds.
Switch legs and repeat
Family Fun and Fitness
With the kids being home more than ever now, this is the perfect time for the whole family to stay in shape together.
Not only will you be able to fit in a workout, but you will be introducing your kids to a fun and healthy lifestyle.

Along with these at-home exercises, you can also start talking to your kids about other aspects of health and fitness, like nutrition and dietary choices.
Having the kids help with shopping and preparing meals will not only teach them about a healthy lifestyle now, but also for the rest of their lives.
The Fit Father Project was built around the principles of leading a healthy lifestyle for you and for your family.
Incorporating exercises for kids to enjoy with the whole family is a part of that ideal.
Here's How Busy Fathers Over 40 Are Finally Burning Stubborn Belly Fat & Getting Healthy Without Restrictive Diets or Time-Consuming Workouts
This proven "Fit Father Program" has helped 25,000 busy men 40+ lose weight, rebuild muscle, and finally keep the weight off.
If you're frustrated with stubborn belly fat, failed diets, and time-consuming workouts, this is the answer you've been looking for…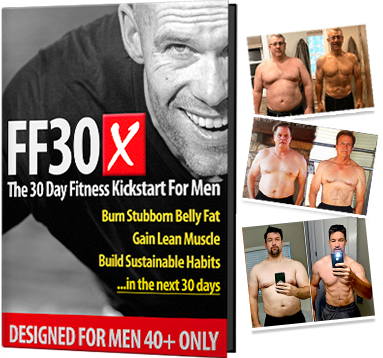 Join 22,000 guys in over 98 countries are using FF30X to lose weight. You get everything you need to succeed – including:
The Fit Father Meal Plan – with simple & delicious recipes
Safe & Effective Workouts Program – only 90 min/week
VIP Accountability Coaching – our Fit Father Team will personally walk you to success, step-by-step.
See the FF30X Program overview here. You'll discover how this proven Fit Father Program can help you lose weight and actually keep it off – without the complication and restriction of normal diets. »


*Please know that weight loss results & health changes/improvements vary from individual to individual; you may not achieve similar results. Always consult with your doctor before making health decisions. This is not medical advice – simply very well-researched info on exercises for kids.