Attention: Men over 40 with at least 30lbs to lose...
How Busy Fathers Over 40 Are Finally Burning Off Stubborn Belly Fat & Getting Healthy Without Restrictive Diets or Time-Consuming Workouts
This proven "Fit Father Program" you're about to discover has helped over 26,000 busy men over 40 burn 200,000lbs of fat & rebuild lean muscle. If you're frustrated with stubborn belly fat, weight loss plateaus, failed diets & time-consuming workouts, you need to read the tips in this letter:

Letter from the desk of:
Dr. Anthony Balduzzi

Men's health physician & weight loss expert
Proud founder of The Fit Father Project
Dear friend,
In this short letter, I'm going to do something a little drastic...
I'm going to reveal exactly how thousands of busy men over 40...just like you... are finally burning off belly fat in 30 days.
And I'm going to show you how to do it without crazy diets, insane workouts, or modifying your already stressful schedule.
Sound too good to be true?
Well, I'm also going to offer you a money back guarantee. Either this works and you reduce your belly fat and start feeling energized, young, and strong… or you pay nothing.
Gentlemen, this is not an idle offer.
*Results may vary from individual to individual.
If you're anything like the thousands of busy men using my Fit Father Program, you've been around the block...
You've seen fad diets come and go. Hell, you've probably tried most of them...
But the belly is still there. Your energy is down. Your libido is down.
You're starting to shop for new pants…again.
You joke with your friends that you're in shape…because round is a shape. And as they all laugh, you secretly feel the guilt inside stab you one more time.
Because you're better than this. You used to be athletic and competitive.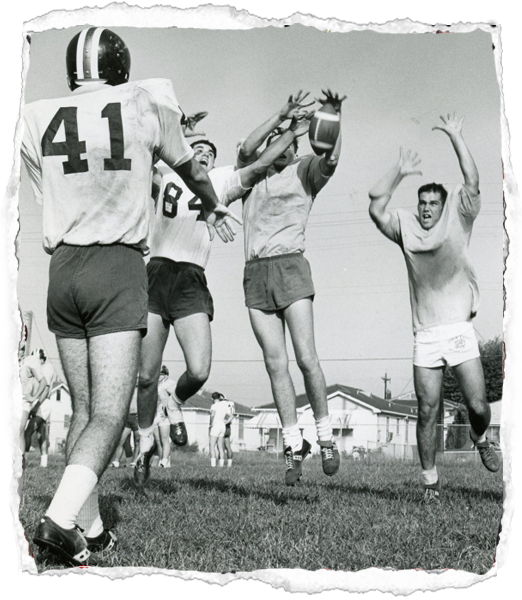 But somewhere, life got in the way...
The marriage…the kids…the job…the commute…the lunches eaten at Chipotle…the skipped breakfasts…the gym membership that's been slowly eating $27 out of your bank every month.
Subtle reminders that you've been telling yourself you'll get around to someday.
But you're tired.
Not just from a stressful life. But from all the failed attempts to get fit in the past.
It was always something...
A meeting took you away from your workout. A late night with the kids meant not getting up for breakfast.
All the plans you've tried just didn't work, or were too hard to follow over the long haul.
Nothing seemed to fit the life you're living now. All that stuff seems like it was written for 20-year-old guys who can sleep 10 hours a night, lift for hours, and chug booze every weekend.
So I get it. I know why you're skeptical that I can claim to help you substantially reduce your belly fat and start seeing real results in just 30 days.
But give me a few minutes, and I'll not only prove it to you, but I'll make you an offer that "you can't refuse."
Before I reveal how this Fit Father Program will transform your life, allow me to officially introduce myself to you...
My name is Dr. Anthony Balduzzi. I'm a men's health doctor & founder of The Fit Father Project.
I specialize in fat loss for busy men over 40. It's my life mission. Let me explain...
When I was growing up, I watched my own Dad work exhaustingly long hours at work. He skipped exercise and didn't eat healthy.
Dad was so busy providing for our family. I guess he didn't know how important his health was until he lost it...
I will always remember the night my life changed forever...
I was downstairs painting a model corvette with my little brother when I suddenly heard thunderous "BOOOM" from my parents' upstairs bedroom. I ran upstairs and found my Dad convulsing on the carpet having a violent seizure.
My body shook with fear. I had never seen my Dad look so helpless in my entire life. I screamed downstairs for Mom. We scooped Dad off the floor and rushed him to the hospital where the doctors ran countless blood tests and brain scans.
That was the night my father received his terminal brain cancer diagnosis. The doctors found a tumor growing inside Dad's brain that would rapidly take his life.
Over the next few months, I saw my Dad lose everything. He lost his ability to work. He lost his ability to play with me. Dad lost the entire second half of his life - time he would've spent watching me and my little brother grow up.
My father died at 42 years young.
Watching the man I loved most in life die so young taught me many life lessons - especially this critically important lesson for you and me...
As men, neglecting our health is perhaps the #1 most dangerous thing we can do to our families.
HEALTH is the foundation of everything you and I love in life.

Health is the foundation of your energy, vitality, confidence, and ability to provide for your family and enjoy your life.
It's so easy to lose sight of how important our health really is amidst the busyness of life.
My Dad lost everything he loved in life, because for years he made some very bad choices about his eating, exercise, and unhealthy lifestyle.
Growing up without Dad put a fire in my belly. I swore TWO (2) Things:
Promise #1: that I would do everything in my power to stay as healthy as possible for my family and loved ones.
Promise #2: that I would help other fathers around the world get healthy AND STAY healthy, so that other boys and girls don't have grow up without their dads.
Because, man-to-man, here's the cold hard truth:
Today Men Over 40 are at Enormous Risk
Heart disease. Diabetes. Obesity.
All are climbing at astonishingly high rates, despite all the drugs, diets, and exercise plans out there.
More kids are losing their dads too early.
More wives are suddenly left to fend for themselves.
If I can change that by even a small degree, I'll spend my last breath trying.
After Dad died, I began to study everything I could get my hands on about health, eating, and exercise. And what I discovered from the scientific research absolutely shocked me...
You deserve to hear these life-saving facts that I learned from my research too:
Here's what I learned from digging into the medical research after my Dad died...
For men over 40, having excess fat around your midsection isn't just a "cosmetic" problem. Belly fat is literally KILLING your body, mental clarity, and even "performance" in the bedroom.
FACT #1: Belly fat causes DEADLY INFLAMMATION that damages your heart, brain, and key organs. This happens silently without us "realizing" until it's often too late. New research from American Society Of Nutrition (1)*.
FACT #2: It's predicted that 50% of all overweight men will develop some form of potentially deadly cancer in their lifetime. The British Journal of Cancer (2)*.
FACT #3: Belly fat and eating junk food literally SUCKS ENERGY from your body making you chronically fatigued. New research from UCLA (3)*.
FACT #4: Belly fat is a top risk factor for deadly HEART ATTACKS which happen to 350,000 men every year. Date from The CDC (4)*.
FACT #5: Belly fat and skipping exercising actually SHRINKS YOUR BRAIN and promotes Alzheimer's disease. Boston University School Of Medicine (5)*.
FACT #6: Bad eating damages your circulation leading to heart disease and embarrassing Erectile Dysfunction. Research from University of Florence (6)*.
I literally watched ALL THIS happen to my Dad.
He ate unhealthy foods, skipped exercise, missed sleep, and ignored his growing belly.
I learned that there eventually comes a time when "Father Time" collects on our debts & choices of how we choose to treat our bodies. My Dad paid the ultimate price for his at 42 years young.
I'll be the first to admit that it's not easy to talk about these risks - especially when I think about my Dad and his choices. Yet, I'm sharing these hard facts with you, because I really do care about YOU, your health, and your family.
As scary as this stuff is, I really wish somebody would have told my Dad these facts...
Because of the type of DRIVEN MAN my Dad was, I know these facts would've lit a fire under Dad's ass to step up and FULLY commit to a new healthy way of living.
I believe you deserve this same "wake up call" opportunity. From growing up on the "other side" of things as a kid without a father, I can tell you your family deserves this chance too.
Here's the Big Problem though...
Today's diet and exercise "advice" is completely useless for busy men over 40.
"Eat healthier. Cut back on your carbs. Do hours of cardio. Drink more water. Take vitamins..." (blah, blah...)
You've heard all that generic & unspecific B.S. advice countless times before.
Even if you want to live healthier, the "cookie-cutter" advice out there failed you. It will continue to fail you if you keep listening.
YET, if you're looking for a faster, smarter, more specific, and completely sustainable way to get healthy... then pay close attention to the rest of this letter.
I'm about to show you the Fit Father 30X Program I designed exclusively for busy men over 40 who want to lose weight, burn belly fat, and get healthy for life.
First though, let me SAVE YOU some time, energy, and frustration by busting a few of the WORST "fitness approaches" you absolutely must avoid.
First, here are the WORST PLANS you must avoid...
Worst Weight Loss Plan #1: "P90X" Exercise your ass off in front of your TV for 90 minutes - multiple times per week - to lose a few measly pounds.
First off, what busy guy has the time or sanity for that? Sounds a bit like "P90-Xhausting."
Plus, the proper healthy eating plan produces 80% of your weight loss results, so it's a waste of your time to workout without the proper eating plan in place.
You'll only stay fat, frustrated, and even worse... injured.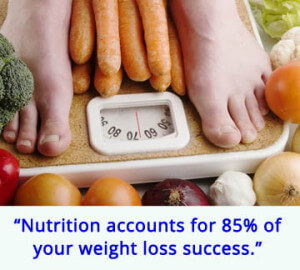 Worst Weight Loss Plan #2: Super Low-Carb Diets
Never have a pizza, bread, or pasta ever again. How long do you think that restrictive diet will actually last?
Men on extremely restrictive low-carb diets look exhausted & weak. They're often sick, sometimes to the point of literally breaking down. And, they can never enjoy eating out. Every carb needs to be counted.
Get this: Dr. Atkins, the creator of the low-carb Atkins diet DIED OF A HEART ATTACK! Do you really think this diet approach will work for you? Of course not!
Listen, restrictive dieting has probably failed you in the past, and it will continue failing you in the future. These super low-carb diets will drive you crazy if they don't kill you first.
As men age, our bodies & metabolisms change drastically. So we can't follow the same advice that a 20-year-old guy would follow. And we definitely can't follow the diet advice from some faddish Hollywood celebrity.
HERE ARE THE 6 PILLARS OF HEALTHY WEIGHT LOSS THAT WORK FOR MEN OVER 40

A clear guide and action plan. No bumbling around…no guessing or figuring things out for yourself.
Safety. Your body isn't as resilient as it was in your 20's. After years of little to no training, a program needs to be built to accommodate for that.

Simple. You work for a living. Any program you do needs to simple, concise, and to the point. You don't have time for calculations or 4 hours of shopping.
Comprehensive. Fitness for men over 40 involves every aspect of health…food, exercise, sleep, and "life". If the plan doesn't cover all of those bases, it's going to fail you.
Sustainable. You're not looking for something that is going to help you drop 5 pounds and gain 10 back when you stop. It needs to be a "forever" change that you can stick to without hating your life.
Accountability. When life gets in the way, we need someone who has our back to keep things on track. Without it, we fall back into bad habits and wasted time.
When I started training men, I couldn't find a program that fit those essential criteria.
So I built one...
IT'S CALLED FIT FATHER 30X.
Designed to get you incredible results in just 30 days... but built to last a lifetime.
Fit Father 30X is the first weight loss diet & exercise program exclusively for men over 40 that helps you get rid of belly fat fast AND actually keep the pounds off by helping you build solid habits.
I created FF30X to hand you EVERYTHING you need with your healthy diet, time-efficient workouts, and accountability to get healthy.
As you'll see from the dozens of transformation stories below, this program has been battle-tested, on thousands of fathers.
This is the program I wish my Dad had before his body broke down...
Inside FF30X, you have EVERYTHING you need:

The Fit Father "No Think" Meal Plan that lays out the exact diet plan (all the best foods, shopping lists, quick cook recipes, & meal timing schedules). With this plan you'll finally be able lose fat while enjoying delicious food - without feeling hungry, tired, or battling cravings like restrictive diets.
The Fit Father Fat Loss + Lean Muscle Workouts. You can do these safe & time-efficient workouts at home or the gym - in under 120 min/week. All you need is a pair of dumbbells and 5 ft of floor space. These workouts are designed to boost your metabolism so you're burning fat like you did in your 20s.
The Fit Father Accountability System - where me and my team of Fit Father Coaches provide you with accountability emails that keep you on track and motivated to ensures your success on the program. Listen, FF30X isn't another crap diet book or DVD program you'll leave in the plastic wrap. We're in your ear coaching you from Day #1 so that you feel fully supported.
The Fit Father "Fast-Action" Bonus Package - (Full Details below) - For a limited number of guys, I'm also including over $600 in powerful bonuses & resources covering key topics like: the best supplements for men over 40, the secrets of how to build iron discipline, how to enjoy alcohol while on FF30X, and much more. See below for what I'm including for the "fast action taking" guys.



I'll show you everything else that's included in FF30X below. I'm getting ahead of myself though. Let's talk about HOW the program works...
To show you exactly how this program will work for you, let's walk through these 4 key phases - one for each week you'll be on the program - so you can see how simple and effective FF30X will be for you.
PHASE #1 GOAL: ignite fast weight loss + build momentum.
In this first week, we will get you setup on the simple & powerful Fit Father Meal Plan to shift your metabolism into "24/7 fat burning mode."
We will also start the very time-efficient FF30X exercise routine to ignite your metabolism even further for fast fat loss.
The fast results you'll see on this first week will fire up your motivation to kick butt on the next phases.
*Results may vary from individual to individual.
If you've been eating a unhealthy diet for quite some time, it's pretty common that your body is holding onto a lot of excess water & bloat weight. That's why it's not uncommon for guys to see BIG weight loss on Week #1 of starting FF30X as we clean things up. Like Bill here who lost a whopping 13lbs! Some of that weight loss is actual fat loss and some of it will be your body releasing excess bloat, which will leave you feeling lighter, leaner, and completely energized.
What you'll start on Week #1:
Action Step #1: You'll use the simple & delicious Fit Father Recipes (perfectly portioned for you and your family) inside the Fit Father Meal Plan. You'll also use the Fit Father "Grocery Shopping On A Budget Guide" to save time & money.
Action Step #2: You'll start the FF30X Fat Burn Ignition Workouts (easy to do at-home or at the gym) with a pair of dumbbells in under 2 hours of TOTAL exercise this week.
*Many guys lose 5-7 lbs in Week #1 alone (or 13lbs in Bill's case above)*.
Now, to show you how your body will transform in each of the phases on FF30X, I want to introduce you to one of our FF30X members Jim Younger on Day #1 of his transformation.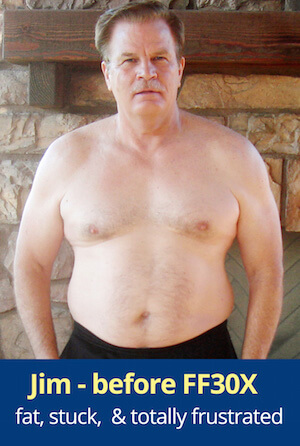 Here are Jim's Starting Stats:
62 years old, father of 4

243lbs at 5'10 (Type I Obese)

High blood pressure (on meds)

High cholesterol (on meds)

Diagnosed with pre-diabetes

No time for long workouts with his busy job.

Feeling totally frustrated & unmotivated.
As we go through the next 3 Phases, I'll show you how Jim transformed by Week #4, so you can see how quickly and easily your health & body will transform too.
PHASE #2 GOAL: Speed up your belly fat loss with a few simple tweaks.
Now that we've got your metabolism fired up in Week #1 and you're already seeing weight start to fall off, we're going to turn up the heat in Week #2 with 2 EASY TWEAKS.
What you'll start on Week #2:
Action Step #1: You will start a 30 min muscle building routine that has a specific combination of exercises to boost your testosterone and build new muscle. You can do this workout at a gym or in the comfort of your home.
Action Step #2: You will start eating MORE CARBS after your strength training workout to refuel your muscles and stimulate new muscle growth.
*Results may vary from individual to individual.
One of the most unique aspects of FF30X is that me and my team actually coach you through the entire program via quick email check-ins each week. These check-in emails keep you accountable - unlike crappy diet books & DVDs that say on your shelf and have no coaching or personal touch-ins. With the proven FF30X program, it's possible to drop 11lbs in 14 days like Darvin. He sent us this check-in email on Day #13 of the program.
GOAL: Accelerate muscle building on your chest, arms, legs, & shoulders.
Now we're on Week #3 on FF30X, we're going to focus on adding some new muscle to your body while continuing your fat loss progress...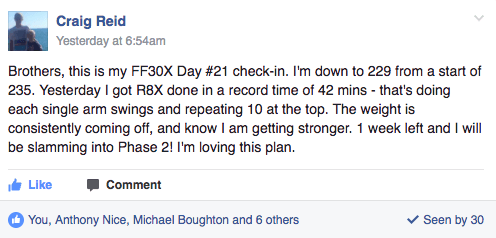 What you'll start on Week #3:
*Results may vary from individual to individual.
Week #3 Action Step: We'll add in "1 meal timing trick" that is scientifically proven to boost your Testosterone and Growth Hormone naturally, so that your body is building new muscle while we're burning your belly fat.
Although most men use FF30X to drop 25+lbs, Craig was one of the guys on FF30X who didn't need to lose a lot of weight. He just wanted to use the program to shred the last bit of stubborn belly fat while building muscle & getting stronger. By Week #3, Craig shredded 6lbs of body fat and got a ton stronger on his workouts. Mission accomplished.
Again, the FF30X plan is INCREDIBLY SIMPLE. Just small & powerful tweaks each week to ensure you drop fat, build muscle, and feel more energetic.
GOAL: Solidify and sustain your fat loss results you've achieved on FF30X.
At this point, you're starting your LAST WEEK on the program. By now, you're looking & feeling NOTICEABLY leaner & more energetic.
In this final week, I will teach you a few key habits to SOLIDIFY & SUSTAIN all the incredible progress you've made on FF30X, so that we can continue your weight loss and muscle building success for months afterward.
YES, this Fit Father 30X Program is designed to get you FAST RESULTS... yet as you'll see with the success stories below, guys are using FF30X for months to lose 50 to 100lbs by continuing the program past 30 days.
Here's Jim again at the end of Week #4:
He's 24lbs lighter & leaner.


His energy & productivity skyrocketed.

He's completely OFF his blood pressure meds.

He's trimmed off a ton of ugly body fat.

He's fired up about his life & new body.
This is just Jim's MID-POINT picture of his body & health transformation!
Jim lost another 17lbs by continuing all the health habits he built with FF30X for another 45 days.
*Results may vary from individual to individual.
IT'S YOUR TURN NOW. IMAGINE IT'S 30 DAYS FROM THIS MOMENT...
Imagine it's 30 days right now and you're looking at yourself in your bathroom mirror.
Imagine seeing your new, lean, energetic, and ageless body staring back at you. The body that you built with the proven FF30X program that's worked for you and over 22,000 other men before you...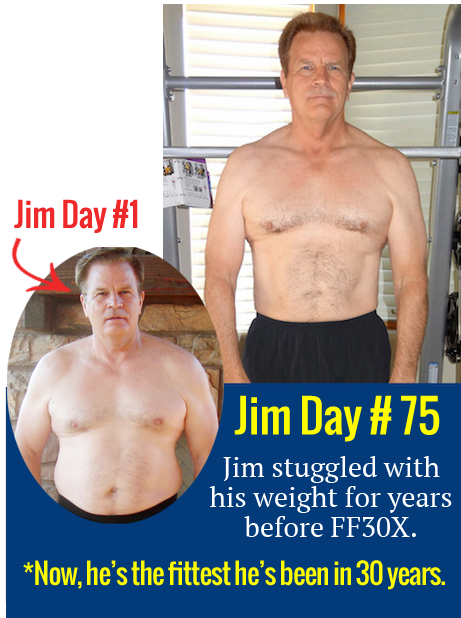 Imagine the feeling of pride and confidence as you see your new body. Your new body that will help you stay active, healthy, and strong to enjoy your family and life for decades to come.
Getting your lean fit body back is finally possible for you with this plan - no matter how many fad diets or workouts have failed you in the past.

*Results may vary from individual to individual.
You deserve to enjoy lifelong health. You also deserve a weight loss program that is designed specifically for you as a busy man over 40 to be simple & sustainable.
I believe your family deserves to have you in tip-top shape too...
IMAGINE

in the Next 30 Days with FF30X, you will:
See the shocked look on the faces of your family & friends, as they stare in disbelief at your FIT NEW BODY.


Wake up feeling ENERGIZED before the alarm ever goes off.
Regain the CONFIDENCE to take your shirt off and feel proud of you the new lean body you've built.


Be more PRODUCTIVE at work, because your mind is feeling so much sharper and your body has more energy and STAMINA.

Feel PROUD of the good example you're setting for your family.
HEAL typical "age-related" aches and pains that are slowing all the other guys around you down.


Have more PASSION and vitality in your love life, because your partner can't keep her hands off you.


INSPIRE everyone around you with your transformation. Your friends & family will see the "new you" and get motivated to follow your lead.

THESE ARE REAL MEN + REAL RESULTS.
Listen to these video messages from your soon-to-be brothers inside Fit Father 30X of how this program has transformed their health & life.
Ben lost 15lbs in the first 30 days using FF30X. Since making this video he's since dropped another 35lbs.*
Dave lost 20lbs in 30 days using FF30X - without starving himself or wasting hours in the gym.*
*Results may vary from individual to individual.
*Results may vary from individual to individual.
Nick finally got rid of the last 10lbs of stubborn belly fat he couldn't lose. He's now leaner & stronger than ever.*
Brett lost 18lbs of belly fat using FF30X. Since making this video, he's lost another 20lbs.*
*Results may vary from individual to individual.
*Results may vary from individual to individual.
Michael joined FF30X and lost 60lbs and got into the best shape of his life before his 50th birthday.*
Brian struggled with his weight for 15 years before using FF30X. He's now 70lbs leaner and healthier.*
*Results may vary from individual to individual.
*Results may vary from individual to individual.
WHEN YOU GET FF30X TODAY, YOU WILL START SEEING RESULTS LIKE THESE SMART MEN:
"I LOVE this program. I honestly can't see myself living any other way. I feel terrific. I'm down 25lbs after Month #1. Sustained energy levels throughout the day. Better sleep. Can't thank you enough Anthony. Like anything else, you need to be focused and committed in order to get results. So if you're lazy and just don't care, the program is not for you. But if you actually give a damn about your body and what you'll be like at the age of 65 or older, this program is where it's at"
Joe Cardini (55 years young) - busy father to 3 girls - lost 25lbs in 30 days*
*Results may vary from individual to individual.
"Dr. Anthony, your Fit Father 30X Program changed my life. I had been stuck for years at 230 no matter what I ate or how much I exercised. I tried P90X and low carb diets. I was losing hope and feeling very frustrated. And then I found your plan. My first week I lost 5 pounds! After completing FF30X, I am leaner, stronger, and more confident than I have in years. It has never been this easy. I am telling everyone about this program. Seriously thank you!!"
Bob Berkman (51 years young) - busy father of 3 - lost 22lbs in 30 days*
*Results may vary from individual to individual.
"I was a bit skeptical about starting your plan, because I had tried so many different diets in the past. In the first week on the program I lost 6lbs. I was immediately hooked!! I'm still going strong for 6 months now. Today I'm down about 4 stone down (55 pounds) and still dropping baby!
Vijay Maru (London, UK) - dropped 55lbs in 6 months using FF30X*
*Results may vary from individual to individual.
Using FF30X, I lost 11lbs of fat and qualified for the Boston Marathon! It's an incredible feeling being able to do the activities I love and feel great doing it. I am stronger. My cardio is improving from the workouts and my workouts are so much shorter now. I recommend this program to any guy who wants results.
Rex McGregor - lost 11lbs fat & built 5lbs muscle*
*Results may vary from individual to individual.
IT'S A SUSTAINABLE LIFESTYLE PLAN
Fit Father 30X is a proven fat loss program that produces the powerful results you see below. It's also a Lifestyle Approach that makes your results actually sustainable.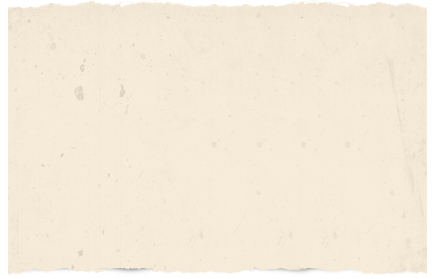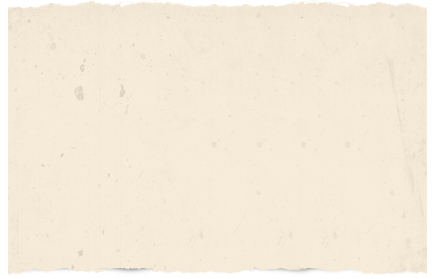 * Weight loss varies by individual; you may not experience similar results.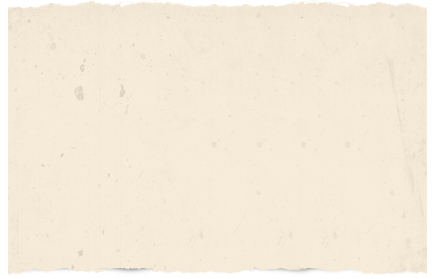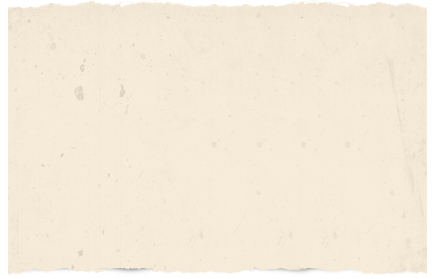 *Results may vary from individual to individual.
*Results may vary from individual to individual.
*Results may vary from individual to individual.
*Results may vary from individual to individual.
*Results may vary from individual to individual.
WARNING!

Even though FF30X has transformed the health of thousands of men 40+, it's NOT for everybody.



The FF30X Program is WRONG for you IF:
You think "simple" means "no hard work." Dream on. Every weight loss, nutrition, and exercise plan requires work. SMART WORK - but you have to put in effort. I've just made it as easy and simple as possible for you.
You don't want to change the way you're eating. I cover some very simple & highly-effective dietary changes that you will need to make to see the results you want. You will not be eating pizza, burgers, and ice cream every day and wake up to the body of your dreams.
You refuse to dedicate 2-3 hours PER WEEK to exercise. I've designed this program so that you can perform these at home or at the gym. If you're not willing to exercise at all, this system is not right for you.
You think, "I'm too old for this." Listen: you are NOT too old. Period! I've seen men in their late 70s kicking ass on this FF30X System, so please get that out of your head right now.




TO RECAP, HERE'S WHAT YOU GET INSIDE FF30X:

THE FIT FATHER "NO THINK" MEAL PLAN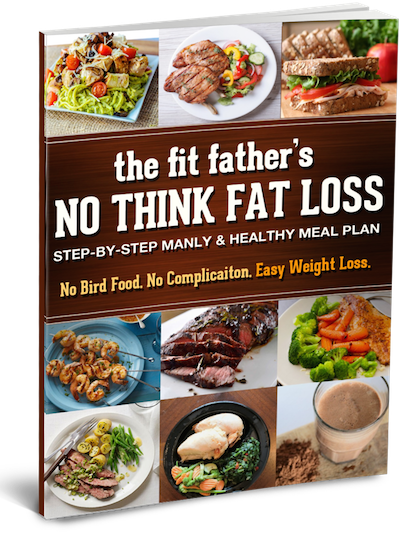 This is the meal plan that will finally enable you to lose weight and burn of belly fat consistently every week - while enjoying foods you love and never starving.

You Get: The full Fit Father Recipe Book, grocery shopping lists, "eat this not that charts," and meal preparation guides. Everything is simple, delicious, and very affordable. ZERO calorie counting or complication.

THE FF30X WORKOUT PROGRAM

This is the safe, time-efficient, and incredibly effective workout routine that will reignite your metabolism for 24/7 fat-burning in just 3-4 short workouts per week.

You Get: The FF30X "At Home" Routine using just a pair of dumbells, the "At The Gym" workout, the Big 5 Strength Workout, all the workout videos, printable tracking templates and extra fat burning cardio workouts.

VIP EMAIL ACCOUNTABILITY COACHING

Remember: FF30X isn't another diet book or workout DVD that will sit on your shelf in the plastic wrap. I'm in your ear from Day #1 coaching you through the entire program with private email check-ins.
Normally: to have full email access like this to me and my Fit Father Coaching staff, you'd pay at minumum $300/month for our basic private coaching. When you join FF30X today, this VIP email training is included.

PLUS: I'm going to make this even better by also including these

"Fast Action Taker" Special Bonuses

you see below:
HOW TO ENJOY DRINKS WHILE STAYING LEAN

Discover the #1 "metabolism hack" that will enable you to enjoy a beer or glass of wine WITHOUT gaining fat. If you enjoy the occacional drink but still want to lose fat you need to learn the strategies in this short & powerful guide (Pg. 6)
The 5 FOODS you must absolutely avoid while drinking alcohol, or you'll end up rampantly storing fat (Pg. 7)

INCLUDED FREE IN THIS ACTION-TAKER BONUS PACKAGE
THE 7 KEY SUPPLEMENTS EVERY GUY NEEDS

Most supplements are a waste of money. HOWEVER, there are 7 key supplements that are truly SAFE & EFFECTIVE for enhancing your health, mental clarity, energy, muscle, & fat loss.
This short & powerful guide will cover these 7 best supplements + where to get them most affordably.

INCLUDED FREE IN THIS ACTION-TAKER BONUS PACKAGE
HOW TO BUILD UNBREAKABLE HABITS GUIDE

You'll discover the groundbreaking new research on how to ensure you stick to your health routines with these 4 new neuroscience & psychology habit strategies. These tips will accelerate your FF30X success (Pg. 3).
This guide also hands you the 5 step goal-setting process to ensure any new goal you make becomes a full commitment that you'll stick to (Pg. 10).

INCLUDED FREE IN THIS ACTION-TAKER BONUS PACKAGE
21 HEALTHIEST FAST FOOD MENU ITEMS TO ORDER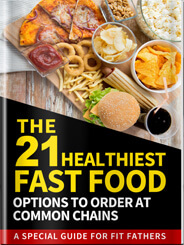 In this guide, you'll discover the healthiest menu items to order at common restaurants like McDonalds, Chipotle, Starbucks, Burger King, Subway, & more." (Pg. 2-10).
You'llget exact order modifications (i.e. hold the rice/mayo) so all of these meals can work into your Fit Father Plan and you easily stack on track when you're in a pinch.

INCLUDED FREE IN THIS ACTION-TAKER BONUS PACKAGE

TOTAL VALUE OF FF30X + BONUSES:

$600.00
VERY IMPORTANT! I am including these powerful bonus resources ONLY for the FIRST 500 men who take action and get started on this proven program to REWARD the action-takers who fully commit today.
As you've seen in this letter, this Fit Father 30X Program is built from the ground up to get you results. But it only works if you do.
TRUST. That's what's lacking from most fitness and fat loss programs today.

Trust in the process. Trust in the trainer. Trust in me.
To earn your trust, I'm putting my money where my mouth is...
If you commit to putting in the work for the next 30 days using Fit Father 30X, I will personally guarantee you are thrilled with the program & results.
If you aren't - for ANY REASON - I will refund your money AND let you keep the program AND the coaching until you lose the weight.
There are a couple rules to this 100% Ironclad FF30X Guarantee, but not many.
First, you must have about 20+ lbs to lose. So if you weigh 250 and you'd be fit at 180, that's good. If you weight 185 and would be shredded at 180…no go.
The program is designed to help men like you FINALLY lose the weight they've been packing on. It's simple, concise, comprehensive, & designed specifically for men over 40.
BUT it's not easy. Change never is. But this time, you literally can't fail if you try. And I'll make sure you try.

WHAT ARE YOU GOING TO PAY FOR ALL THIS?
Less than a family dinner.
Too good to be true...?
Tell that to my dad. I made him a promise, and I'm keeping it here.
If I can help you, a father, husband, and son get fit and healthy for life… I win. It's not about the money.
*Fast Action Bonuses shown above only available for first 500 men*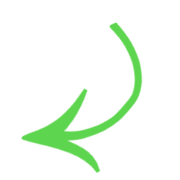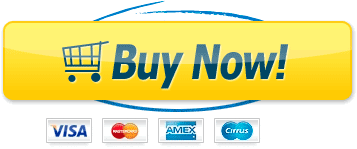 I can (and do, actually) train men for over $5000 a month getting the same results.

This program, the coaching, & the guarantee are part of my life mission.
Now…the decision is yours. But the impact of your decision is not.

Your entire family will remember today. Either as the day they saw their dad take back control… or as the day he left it to chance and ignored the issue.
If you've read this letter up until now, then you're clearly the type of person who wants this transformation… And at $147, there isn't a single reason to stop.
But I will caution you: don't join this program with a "Ok, yeah, I'll get to it" attitude.
I'll let you get away with an "Ok, I'll try it" attitude…but I want your commitment. I've given you mine.
I also have to let you know this...
This letter is seen 1000's of times per week by other fathers like you.

And depending on how many men join the program, I might not be able to keep the price at $147 for much longer, and the $600 fast-action bonus bundle will be snatched up very soon by the next 500 men.
I'm not going to bullshit you with a "3 day only" sale.
The price is $147 today, and it probably will be tomorrow. But I reserve the right to increase the price or shut the doors at any time.
And let's be honest… the best time to start getting healthy was 20 years ago. The next best time is today.
Don't wait. That's what you've been doing for years.
Take Action. Right Now. Join us for $147.
*Fast Action Bonuses shown above only available for first 500 men*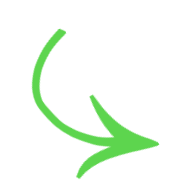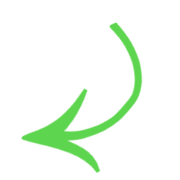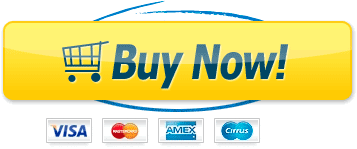 With FF30X, you risk nothing, and you gain your life back. I can't make it any better.

Join us today, as a new Fit Father. You'll be among friends.
Click the "Buy Now" button above to get INSTANT access. Oh, and if you have specific questions about the program, you can email: [email protected]
My Customer Services team will be happy to answer them.
Yours in Lifelong Health,
Dr. Anthony Balduzzi

Creator, Fit Father 30X
Brotherhood Nickname: "Mr. Results"
Bragging Rights: has helped over 26,000 fathers drop over 200,000lbs of fat and rebuild muscle.


"Fitness For Busy Fathers"
© 2020 The Fit Father Project | All Rights Reserved

(1) Belly fat may drive inflammation associated with disease. Washington University School of Medicine.
(2) Trends in the lifetime risk of developing cancer in Great Britain: comparison of risk for those born from 1930 to 1960. British Journal of Cancer.
(3) Does a junk food diet make you lazy? Psychology study offers answer. University of California - Los Angeles.
(4) Men and Heart Disease Fact Sheet. United States' Center for Disease Control and Prevention: Heart Disease and Stroke Prevention Division.

(5) Too much belly fat linked to dementia. Boston University School of Medicine.
(6) Study shows obesity-related conditions like hypertension are a cause of ED. Research from University of Florence
The following disclaimer is legally required by the United States Federal Trade Commission because there are so many weight loss scams out there. We stand behind the utmost quality of our programs & supplements and we back FF30X with our 100% Satisfaction Guarantee. See our full explanation of why these disclaimers are required here.

*GENERALLY EXPECTED RESULTS FROM FIT FATHER 30X & OTHER FIT FATHER PROJECT PRODUCTS:*
Results vary depending on starting point, goals and effort. Basic exercise and a proper diet are necessary to achieve and maintain weight loss and improvements in muscle definition. The testimonials featured on this page are from our program members who fully implemented the meal plan and workouts. Consult your physician and follow all safety instructions before beginning any exercise program or using any supplement, nutrition plan or meal replacement product, especially if you have any pre-existing medical conditions. The contents on our website are for informational purposes only, and are not intended to diagnose any medical condition, replace the advice of a healthcare professional, or provide any medical device, diagnosis, or treatment.

*TESTIMONIALS DISCLAIMER: Testimonials found at fitfatherproject.com and associated websites are results that have been forwarded to us by users of Fit Father 30X and our other Fit Father Project programs. Because results vary by individual based on starting point, goals, and effort, these testimonials are here to show you what is possible with the full implementation of our program and are not intended to represent or guarantee that anyone will achieve the same or similar results. We do our absolute best to guide you through the program, step-by-step, to help promote your results & implementation of the program material. Our team emails you & provides support groups for ongoing communication and accountability. Our most successful members make use of our team, groups, and accountability resources.
PROGRAM GUARANTEES: We offer a 100% money back guarantee on all of our programs – including membership sites for 60-days after the initial purchase. To initiate a refund, simply email [email protected] with your order number, and we will give you a full, prompt, and courteous refund within 1-3 business days. These guarantees are also outlined on all of our product and program sales pages.
RISKS OF PRODUCT USE: The website's content is not a substitute for direct, personal, professional medical care and diagnosis. None of the diet plans or exercises (including products and services) mentioned at fitfatherproject.com should be performed or otherwise used without clearance from your physician or healthcare provider. The information contained within is not intended to provide specific physical or mental health advice, or any other advice whatsoever, for any individual and the Fit Father Project and AMB Wellness Partners LLC and should not be relied upon in that regard. Nothing on this website should be misconstrued as medical advice.
There may be risks associated with participating in activities mentioned on fitfatherproject.com for people in poor health or with pre-existing physical or mental health conditions. Because these risks exist, you will not participate in such diet plans if you are in poor health or have a pre-existing mental or physical condition. If you choose to participate in these risks, you do so of your own free will and accord, knowingly and voluntarily assuming all risks associated with such dietary and exercise activities. These risks may also exist for those who are currently in good health right now.
FOR INFORMATIONAL PURPOSES ONLY: It is the intent of AMB WELLNESS PARTNERS LLC ("Sponsor") to operate products through this Website consistent with the work of Dr. Anthony Balduzzi, NMD. However, Sponsor is not a healthcare practitioner or provider. To the extent that any information is provided through this Website, it is for general informational purposes only and is not intended to constitute or substitute for (i) medical advice or counseling, (ii) the practice of medicine including but not limited to psychiatry, psychology, psychotherapy or the provision of health care diagnosis or treatment, (iii) the creation of a physician-patient or clinical relationship, or (iv) an endorsement, a recommendation or a sponsorship of any third party, product or service by the Sponsor or any of the Sponsor's related companies, agents, employees, consultants or service providers. If you have or suspect that you have a medical problem, contact your health care provider. Information and statements regarding dietary supplements available on this Website have not been evaluated by the Food and Drug Administration and are not intended to diagnose, treat, cure, or prevent any disease.