You know that guy at the gym? You know, that guy? If you don't know that guy, you may be that guy, and you need to learn some gym etiquette!
It's crazy to think that it's been about a year since COVID disrupted our lives.
With most gyms locked down, guys have been turning to at-home workouts. But now that gyms are re-opening, most dads are ready to get back into the swing of things at their fitness centers.
While you may still be nervous to jump back into a gym setting, data collected during the pandemic has found that the risk of transmitting COVID is actually pretty low in fitness centers.
For example, the U.S. collected extensive sampling, with 2,873 fitness facilities taking part in IHRSA and MXM's "visit-to-virus" ratio tracker.
The study tracked 49.4 million member check-ins. Of these, the health clubs reported only 1,155 cases of COVID, translating to a 0.0023% infection rate.
On top of that, none of the cases led to community transmission.
However, it should be noted that gyms are taking extensive measures to combat the spread of the virus, along with any other potential bugs that could be spread from person to person contact.
You can really decrease your risk of getting sick from the gym when you combine your fitness centers rules with some basic gym etiquette.
Plus you can avoid being that guy!
Don't let boredom ruin your fitness! Try these workout alternatives!
What Are The 5 Best Muscle Building Exercises For Men 40+?
The secret to building age-defying muscle in your in 40s, 50s, & 60s is to modify the best muscle building exercises (bench, squats, rows) to make them safe on your joints…
Top Rules of Gym Etiquette
If you're new to the gym, or a little rusty after a long break off from in-person workouts, it's important to brush up on some of the unwritten rules of the gym.
And with all the COVID precautions added on, gym etiquette is even more important than ever.
Wipe Down Your Equipment
You should have been doing this prior to COVID, but the current pandemic situation makes this even more critical now.
While most guys are pretty good about wiping down handles and machines, don't forget the barbells and dumbbells as well.
These pieces of equipment carry more bacteria and viruses than most people are aware of.
Studies have shown that gym equipment that comes into contact with human skin can host a number of bacteria and pathogens.
Not only does this mean you can pick up an infection from working out, but you can also bring these bacteria and viruses home with you.
While cleanliness should be a given when sharing equipment, unfortunately, people don't use a towel or will leave puddles of sweat behind when they move on to their next exercise.
Most gyms provide clean towels to use, but you can always bring your own along just to be safe.
You can use this to wipe the sweat off your body as you crank out sets.
After you are finished with whatever equipment you are using, be sure to wipe this down with disinfectant wipes.
All fitness centers should have wipes or a spray bottle with disinfectant throughout the gym that you can use to spray and wipe down a piece of equipment.
This has (or at least should be) mandatory especially with the current COVID situation.
This is probably the most important rule of etiquette to follow in the gym.
Dress For Your Workout
Be sure to wear clean, and appropriate, attire for whatever workout you have planned for the day.
If you know that you are going to be doing some high-intensity cardio, shorts and a sweat-wicking t-shirt are a much better option than a hoodie and sweatpants.
No one wants sweat flying at them from all directions.
Also, it should go without saying, but be sure your clothing covers all of your body.
Wear Closed Toe Shoes
This is typically a requirement for most gyms, but be sure to wear sneakers or some form of gym appropriate shoes to exercise in.
Sandals are a no-no.
Not only will open-toe shoes not provide you support and lead to injuries, but you also risk dropping a weight on your unprotected toes.
Save the Selfies
We know you want to show off your awesome bod, but flexing in the mirror and taking selfies can wait until you are in the privacy of your own home.
This is distracting to those working out around you, and a violation of their own privacy.
People come to the gym to work hard and focus on their training.
They aren't interested in being in the background of your photos or videos that are likely to show up on social media.
Here's A Free 24-Min Fat Burn Workout For Busy Men 40+
This powerful workout will reignite your metabolism to burn fat 24/7 like you did in your 20s…
Get Off the Phone
Speaking of your phone, do not take calls while you are working out.
This is for your benefit and for everyone around you.
Not only will phone calls interfere with your sweat session, it really puts a damper on everyone else's.
Respect the fact that people around you came to work out without interruptions.
Hearing you blab on the phone about your personal life is not what they signed up for.
If you have an urgent call that you need to take, walk outside or into the locker room for your conversation.
Don't Hog the Weights and Machines
I'm sure you've seen the guy who takes up a machine for 30 minutes while they play on their phone between sets.
Don't be that guy!
Try to move efficiently through your reps and sets, and be aware of those around you.
That doesn't mean you should rush your workout, but only take the required rest you need.
If you see someone waiting, offer to let them work in between sets.
Avoid Grunting and Swearing
Loud grunting and obscenities and can be really irritating to others working out around you.
If you are lifting heavy, instead of letting out huge "argggs" try power breathing instead.
To do this, inhale while lowering your heavy weights and exhale as you are lifting.
Clean Up Your Weights
Nothing is more annoying than going to squat or bench press and seeing weights still sitting on the bar.
Not only does this mean putting away someone else's weights before you can start your workout, but it also means the equipment wasn't wiped down.
Don't be that guy!
So after you finish an exercise, put the equipment back where you got it from. And don't wait until the end of your workout; you should be cleaning up as you go along.
Also, if you are using weight plates, stack them in the correct order. This makes it easier for others to rack their weights and keeps the gym neat and orderly.
Warm-up and Stretch Away From the Weights
You still want to warm up prior to your gym session, but just be sure to stay out of the way of your fellow gym-goers.
Most fitness centers have a separate area where you can stretch and warm-up. Often there will be mats set up for your convenience.
It is very irritating to others working out around you if you set up to stretch in the middle of the gym where people are trying to lift.
It can also be a safety hazard as well if there are weights swinging around you while you're in downward dog.
Step Away From the Dumbbells
It can be very frustrating when you are trying to pick up a set of dumbbells, only to have someone standing in front of the whole rack doing their workout and impeding everyone around them.
Avoid being that guy by grabbing your dumbbells and moving over to an empty space.
This allows everyone else to pick up weights without having to squeeze by you and risk getting hit with a stray dumbbell.
Also, don't hog multiple sets of weights.
I know that you may want to do a drop set, but hoarding weights means that others aren't able to complete their workouts.
Finish your set, return your weights, and then grab another set if needed.
Maintain the 6 Foot Rule
No one wants to be in the middle of a set of dumbbell flys only to hit someone standing too close to them.
Giving your fellow lifters enough space during a workout is a must, and this is even more necessary as we deal with COVID.
Make sure you give everyone around you enough space to the front and side.
Be aware of your surroundings so you know what type of exercises are being performed around you. This way you know where their arms and dumbbells will be.
You can still move and walk around them, but just walk a wider circle if needed.
Weights can be lifted, swung, or circulated from anywhere at any time. Keep your head on a swivel, and move slowly if you see somebody with a weight.
Taking Classes? Arrive on Time!
It can be disrupting when people walk into the studio late and try to set up their spot while you're trying to focus on the instructor.
To avoid this, arrive to class at least five minutes early and find out if you will need any additional equipment for your class, such as steps, bars, or resistance bands.
Not only will this allow you to focus entirely on your workout, but you won't be interrupting your fellow classmates.
Don't Forget Locker Room Etiquette!
It should go without saying, but remain respectful even in the locker room.
While you may not mind flaunting your body, not everyone wants to see you naked.
Talking with your friends or lounging around in the locker room before you're fully clothed may seem fine to you, but others may not feel the same way.
Also, don't sprawl out all of your belongings across the locker room benches.
Your shoes, clothes, gym bags, and water bottles should be kept close by and stored in a locker.
Especially during peak hours, lock up your things so that everyone has enough space.
The Natural Testosterone Booster Guys 40+ Are Using For More Energy, Drive, & Results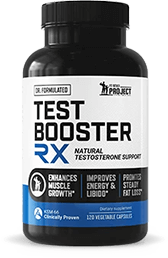 After age 30, your Testosterone levels start declining. Add in some stress and a "less than perfect" diet… everything gets worse fast. You feel tired all the time. It's hard to lose fat. It feels like you lost your edge. That's the sad story that happens to most guys 40+. But now, it doesn't have to be that way for you….
Anything New With COVID?
As already mentioned, the general rules of gym etiquette that were in place prior to COVID shouldn't have changed much.
But the fact is that a lot of people weren't following these guidelines as they should have been.
With the pandemic still following us around, it is crucial to adhere to these rules even more closely.
The biggest ones to follow are disinfecting equipment and maintaining a safe distance of six feet between other gym-goers.
Prior to entering the gym and after leaving, be sure to wash your hands for 30 seconds or use disinfecting hand gel.
Since COVID, like all respiratory viruses, can be spread through mucosal surfaces, avoid touching your mouth, eyes, and nose as much as possible.
Most gyms may still have their drinking fountains shut off to limit potential sources of viral spread, so be sure to bring along a water bottle for your workout.
How Guys 40+ Are Using "Old School" Secrets To Build Age-Defying Muscle
Ever thought you were "over the hill" or "too far past your prime" to build muscle and get strong again? Well, think again…
The Unwritten Rules of Gym Etiquette
It can be intimidating to jump back into a gym routine, especially after a long time away.
But gym etiquette rules aren't just for newcomers.
A lot of guys that have been going to the gym for years tend to ignore these rules from time to time.
But by following some simple guidelines, and using some common sense, you will be back in your comfort zone in the gym.
Here's How Busy Guys 40+ Are Building Age-Defying Muscle And Strength… Working Out Just 3 Hours Per Week...
This proven "Old School Muscle Program For Guys 40+" combines the "old school" bodybuilding secrets with the "new school" science… to produce muscle & strength building results fast.
Only for guys 40+ who want to build muscle.
If you're frustrated with stubborn belly fat, failed diets, and time-consuming workouts, this is the answer you've been looking for…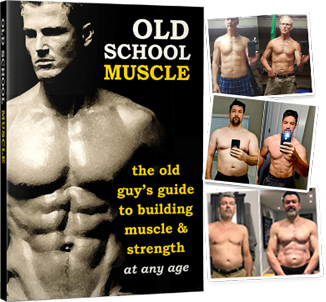 Old School Muscle (OSM) covers every aspect of building muscle for you as a guy 40+:
Old School Muscle (OSM) covers every aspect of building muscle for you as a guy 40+:
The 9-Week Muscle Building Program – safe, joint-friendly exercises
VIP Accountability Coaching – our Fit Father Team will personally walk you to success, step-by-step.
See the Old School Muscle (OSM) Program overview here. You'll discover how this proven program has helped thousands of guys 40+ pack onage-defying muscle and strength – the smart & sustainable way. »
*Please know that weight loss results & health changes/improvements vary from individual to individual; you may not achieve similar results. Always consult with your doctor before making health decisions. This is not medical advice – simply very well-researched info on gym etiquette.