Healthy food delivery services can save you time and money — and keep you healthy — without you having to leave the comfort of home!
Believe it or not, if you're looking for healthy food delivery services, you have numerous options to choose from.

Meal planning services, ready-to-eat meals, ingredients with recipes, and online grocery stores and butchers deliver healthy foods and meals right to your doorstep.
Knowing about healthy food delivery options ensures you maintain optimal health and wellness, even when you order in.
Healthy Online Supermarkets and Butchers
Consider the following online health food supermarkets that offer healthy food delivery options, so you don't have to leave the comfort of home to eat nutritious meals.
Thrive Market
Thrive Market is an online health food store that offers a variety of nutritious items you can have delivered to your home.
Thrive Market offers organic, vegan, ketogenic, gluten-free, and other special foods and meals that accommodate a variety of dietary restrictions.

Simply sign up for a free 30-day trial membership to get started today.
Omaha Steaks
Omaha Steaks is an online butcher, offering a wide array of top-quality steaks, barbecued meats, bison, chicken, seafood, and more delivered to your doorstep.
Omaha Steaks also offers appetizers and side dishes to complete any meal.

Simply order foods you and your family love, stock up your fridge and freezer, and cook or reheat the foods when you're ready to enjoy protein-rich, satiating meals.
Whole Foods Market
Whole Foods Market offers fruit, vegetables, meats, fish, healthy, minimally processed foods, healthy meal plans, recipes, and more.
Once you choose the meal plan and recipe ingredients you'd like, pick them up in-store or have foods on your list delivered to your doorstep.

Whole Foods Market makes meal planning, meal prep, and everything else about eating healthy at home a breeze.
Kalyx
Kalyx is an online marketplace, where you can find all of the naturally healthy foods you love delivered right to your home.
In addition to offering a wide variety of healthy foods, Kalyx is a one-stop-shop that also offers herbs, dietary supplements, personal care items, kitchen and other house-ware items, gardening, hydroponics, and much more.
My Organic Grocery
If you prefer organic foods, My Organic Grocery is an online supermarket that offers nutritious, organic foods at affordable prices when you become a rewards member.
They also offer beauty products, herbs, supplements, wellness products, natural cleaners, kitchen supplies, household products, pet food, and more delivered right to your door.
Ready-to-Eat Meals
If you're too busy to prepare meals yourself but want to reap the benefits of nutritious, home-cooked meals, consider ready-to-eat healthy food delivery services.
Freshly
Freshly offers flavorful, healthy meals at affordable prices.
You choose how many meals you'd like to receive each week.
Meals are pre-prepared, so all you have to do is heat them up at mealtime.

Freshly offers options for high-protein, low-carb, low-calorie, and other dietary restrictions.
Daily Harvest
Daily Harvest offers nutrient-dense, healthy smoothies, snacks, flatbreads, fiber-rich meals, lattes, and more.
The meals are rich in plant-based foods like fruits, vegetables, and whole grains.

Daily Harvest provides gluten-free, keto-friendly, and vegan options.
This healthy food delivery service preps the ingredients for you!
Yumble
Yumble offers nutritious, ready-to-eat meals your kids will love.
Yumble meals are designed especially for children, even those who are picky eaters.

Meals are available as vegetarian, gluten-free, soy-free, milk-free, and other dietary restrictions your child might have.
Choose vegetarian burritos, pizza bagels, pasta, protein-rich snacks, and much more.
Snap Kitchen
Like many other healthy food delivery options, Snap Kitchen sends you well-balanced, ready-to-eat meals you just have to heat up, which saves you time in the kitchen.
Meals arrive in microwave- and oven-safe containers, so meal prep is easier than ever.

Snap Kitchen offers gluten-free, keto-friendly, high-protein, paleo, vegetarian, and low-carb options to meet your needs and preferences.
Factor75
Factor75 is a convenient way to enjoy nutritious meals without leaving home.
When your meals arrive, simply heat them up and enjoy them!
Factor75 meals are free from hormones and antibiotics.

They are non-GMO, gluten-free, soy-free, and contain no added sugar. You choose the number of meals you'd like delivered and how often you receive them.
Home-Delivered Ingredients with Recipes
Many healthy food delivery services offer pre-measured ingredients and recipes, so you can prepare and cook meals yourself without going to the grocery store or buying extra ingredients you don't use up.
Examples of such home delivery services to try include:
Home Chef
If you enjoy cooking at home but not trips to the supermarket, consider home Home Chef meal delivery service.
It offers a variety of healthy recipes and ingredient options, delivered right to your door.
Ingredients are available as low-calorie, low-carb, vegetarian, and more.

You can even choose ingredients and recipes with prep times of under 30 minutes!
Hello Fresh
If you're looking for healthy, delicious meal plans with pre-measured ingredients and recipes, consider Hello Fresh.
You can pick from vegetarian, low-calorie, and family-sized options.

Simply choose the meal plans and recipes you love, place your order, and wait for your delivery. Subscribe and have meals delivered regularly or as often as you'd like!
Sun Basket
Choosing Sun Basket is an excellent way to eat clean and feel great.
This healthy food delivery service offers non-GMO, organic meals you can easily prepare at home or simply heat up.

Gluten-free, paleo, and vegetarian meal options are available.
You can choose how many meals you'd like delivered based on your preferences and budget.
Blue Apron
Blue Apron offers ever-changing recipes with pre-measured ingredients.
You can enjoy a wide variety of nutritious meals, including vegetarian options, for you and your entire family.

Blue Apron is Weight Watchers approved. The service also offers diabetes-friendly and health-conscious options, so you're sure to find foods and recipes that fit your lifestyle.
Dinnerly
If you're seeking cost-effective options for healthy food delivery, Dinnerly has you covered.
You can pick recipes with pre-measured ingredients in serving sizes of your choice.

Choose affordable kid-friendly, vegetarian, 30-minute or less prep time, low-calorie, dairy-free, and other options based on your family's needs and preferences.
Meal Delivery Services
With meal delivery services, such as Uber Eats, you can enjoy your favorite local restaurants.
You don't have to leave the comfort of home to enjoy restaurant foods that don't normally offer delivery.

An Uber Eats driver picks up your order and brings it right to your doorstep.
Choose from a variety of restaurants near you and enjoy the convenience of healthy take-out foods without leaving home.
Healthy Food Delivery Considerations
With so many healthy food delivery services available, it's often hard to determine which one best matches your needs.
Consider the following:
Dietary Restrictions
If you have special dietary restrictions, such as following a gluten-free, vegetarian or vegan, low-carb, or diabetes diet, keep that in mind when choosing a healthy food delivery service.
With so many options available, find one that meets your and your family's needs.
Variety
Variety is important when choosing at-home meal delivery options.
Trial and error is sometimes the best way to find your favorite food delivery service. Online reviews are helpful too.
Check out each healthy food delivery company's online menu options, so you know if there's enough meal variety to meet your long-term needs.
Price Point
Price is perhaps the deciding factor for which type of healthy food delivery service you choose or how often you receive meals.
Make a food budget each month so you feel good about the amount of money you spend on meals.

The most expensive healthy food delivery option isn't always best.
Family Friendliness
Some home-delivered meals are more kid- and family-friendly than others.
If you have young children or picky eaters, choose meals and snacks everyone can enjoy.
Or, pick one healthy food delivery option for yourself and another for your kids.
Weight Management Goals
If weight loss or muscle building is your goal, consider healthy food delivery services that offer high-protein, low-carb, low-calorie, or ketogenic meal options.
Regardless of body composition goals, you're sure to find home-delivered meals that meet your diet and weight management needs.
Other Ways to Stay Healthy When Ordering In
In addition to choosing healthy food delivery services, there are several ways to ensure you meet daily nutritional needs and stay healthy when ordering in:
Eat Fruits or Vegetables at Every Meal
Many children and adults don't consume the recommended amounts of fruits and vegetables regularly.
This can negatively affect energy levels, health, wellness, and weight management goals.
Aim to fill each plate half full of vegetables and the other half with proteins and fiber-rich starches.

Eat about 2-3 servings of fruit daily, and replace sweets with fruit.
Consider Protein Shakes
Protein shakes or smoothies are beneficial for your health for numerous reasons.
Protein helps you feel full and satisfied, which is beneficial for weight loss and healthy weight management.

It's also crucial for muscle-building and keeps your metabolism going strong.
Choose a protein shake between meals to build muscle and curb hunger, or replace meals with protein shakes to achieve a healthy weight.
Develop a Meal Plan
Develop a meal plan and stick with it, whether your goal is weight loss, fat loss, muscle building, or healthy weight maintenance.
Aim to eat about three meals plus two to three healthy snacks daily.

Eat when you feel hungry but avoid constantly grazing throughout the day or eating due to boredom, anxiety, or depression.
Maintain a Strong Social Support Network
Your emotional health is just as important as physical health when it comes to overall health, wellness, and healthy weight management.
Maintain a strong social support network of close friends and family, and recruit them to join you in getting and staying healthy for life.
Schedule in Daily Exercise
Getting exercise daily, or most days of the week, is the best way to boost your mood, build or maintain muscle, burn fat, or lose weight.
Aim to get at least 30 minutes of daily exercise if you can, and combine resistance with aerobic workouts for best results.

Try Fit Father Project workouts specifically designed for busy men.
Take Dietary Supplements for Men
Taking dietary supplements for men is important for numerous reasons.
They can help prevent nutritional deficiencies, maximize energy levels and cognitive function, boost your immune system, and even build muscle mass.
Ask your doctor about taking a multivitamin supplement, probiotics, protein supplements, omega-3 supplements, or immune boosters.
Avoid Keeping Certain Foods in the House
The best way to stay healthy at home, in addition to trying nutritious home-delivered meals, is to stop keeping certain foods in your house
.
Doing so helps you avoid temptation.

Steer clear of sugary drinks, sweets, baked goods, white bread, regular pasta, other refined grains, regular potato chips, processed meats (bacon, ham, deli meats, hot dogs, etc.), and fried foods whenever possible.
Replace junk food with whole foods like fruits, vegetables, whole grains, fresh organic meats, olive oil, avocados, and other heart-healthy fats.
Choose low-fat dairy foods, plant-based equivalents, or protein shakes.
Opt for water, black coffee, or green tea in place of sugar-sweetened beverages.
Join the Fit Father Project
The Fit Father Project is a healthy eating and exercise program specifically designed for men seeking weight loss, healthy weight maintenance, muscle building, fat burning, and more.
The experts at the Fit Father Project offer custom meal plans, menus, workouts, health education, and motivational support for men of all ages.

Consider the Fit Father Project 30X (FF30X) weight loss plan, Old School Muscle for muscle building, and other FFP programs to meet your personalized goals.
Sign up for a FREE diet and workout to get started today!
Just because you order home-delivered meals doesn't mean you have to sacrifice taste, nutrition, or your health.
Choose healthy food delivery options that work with custom meal plans and food preferences to reap the benefits of a healthy lifestyle!
Here's How Busy Fathers Over 40 Are Finally Burning Stubborn Belly Fat & Getting Healthy Without Restrictive Diets or Time-Consuming Workouts
This proven "Fit Father Program" has helped 38,000 busy men 40+ lose weight, rebuild muscle, and finally keep the weight off.
If you're frustrated with stubborn belly fat, failed diets, and time-consuming workouts, this is the answer you've been looking for…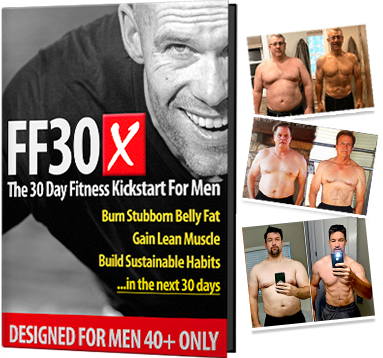 Join 38,000 guys in over 108 countries that are using FF30X to lose weight. You get everything you need to succeed – including:
The Fit Father Meal Plan – with simple & delicious recipes
Safe & Effective Workouts Program – only 90 min/week
VIP Accountability Coaching – our Fit Father Team will personally walk you to success, step-by-step.
LEARN MORE ABOUT FF30X >> See the FF30X Program overview here. You'll discover how this proven Fit Father Program can help you lose weight and actually keep it off – without the complication and restriction of normal diets. »


*Please know that weight loss results & health changes/improvements vary from individual to individual; you may not achieve similar results. Always consult with your doctor before making health decisions. This is not medical advice – simply very well-researched info on healthy food delivery.