Whether you're in the stadium parking lot or your own backyard, enjoy your fandom guilt-free with healthy tailgate food ideas!
When you're caught up in the excitement of your favorite team, it can be easy to ignore what you're consuming.
And traditional tailgate or game-watching food — pizza, brats, beer, chips, etc. — isn't very healthy.
But, you can maximize your health by knowing which party foods to avoid and which healthier alternatives to pick instead!
When preparing healthy tailgate food, keep a few simple tips in mind.
First, make sure you have plenty of water to reduce the urge to drink soda or beer (or at the very least, too many beers).
Also, pick fresh vegetables, fruits, and protein foods over traditional tailgate snacks when possible and plan your menus ahead of time.
If you're not doing the hosting, bring your own nutritious foods and drinks.
Try these healthy tailgate food ideas at home or on the road!
Doing some grilling? Check out these healthy recipes for meats and vegetables!
Healthy Tailgate Food: The Basics
Consider the following nutritious tailgate food this sports season!
Grilled Meats
Pass on the brats, hot dogs, and regular hamburgers in favor of healthier grilled meats.
Examples of those to choose include chicken, organic lean steaks, fish, shrimp, other types of seafood, turkey burgers, veggies burgers, or other plant-based meat substitutes.
Veggies
Many kids and adults don't eat as many vegetables as they should, so you can't go wrong when serving up veggies as healthy tailgate foods.
Consider veggie platters containing fresh-cut carrots, celery, mushrooms, tomatoes, cucumbers, sugar snap peas, broccoli, cauliflower, or bell peppers.
You might grill eggplant, zucchini, mushrooms, asparagus, or bell peppers.
String these grilled veggies on kabobs along with chicken, very lean steak, shrimp, or other healthy grilled meats.
Fruits
Fresh fruit is always a hit at tailgate parties, and for good reason.
Fruit is healthy, refreshing, tastes delicious, and makes the perfect replacement for sweet tailgating treats.
Consider preparing a fruit tray or fruit kabobs on skewers, and dipping fruit in Greek yogurt as a nutritious dipping sauce.
Choose watermelon, other types of melon, kiwi fruit, apples, pears, grapes, oranges, or any other favorite fruit.
Coat apples, pears, and other fruits (if needed) in lemon juice to prevent them from turning brown.
Cheese
Bring a cheese tray to your next tailgating event!
Choose a variety of cubed or sliced cheeses and serve them with veggies, whole-grain crackers, or pita chips.
Nuts and Seed
Nuts and seeds are loaded with fiber, protein, vitamins, and minerals.
They make the perfect healthy tailgate foods for snacking.
Choose dry roasted nuts and seeds without added sugar.
You might mix different nuts or seeds together or combine them with pretzels or whole-grain cereals.
Meet Burn RX. The Safe & Effective Metabolism Booster To Help You See Faster Results& Feel More Energized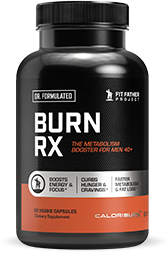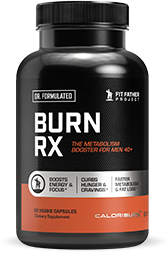 Burn RX is for guys who are working on losing weight and want to see faster and easier results from their eating & exercise efforts. It helps your body burn more fat before, during, and after your workouts, which will improve your body composition while boosting your energy + metabolism.
Healthy Tailgate Food: The Recipes
If you're looking for healthy tailgate foods, consider some of the following simple pregame recipes!
Avocado Hummus
Dip fresh veggies or whole-grain crackers into this nutritious, mouth-watering avocado hummus recipe!
Ingredients
15-ounce can of chickpeas
1 ripe avocado
1 cup of cilantro leaves
1/4 cup of tahini
1/4 cup of olive oil
1/4 cup of lemon juice
1 clove of garlic
1 teaspoon of ground cumin
1/2 teaspoon of salt
Instructions
Drain the chickpeas and reserve 2 tablespoons of the liquid.
Transfer the chickpeas and reserved liquid to a food processor.
Add the avocado, cilantro, tahini, oil, lemon juice, garlic, cumin, and salt.
Puree the mixture until smooth.
Serve and enjoy!
Servings: 10
Blackened Salmon Sandwiches
Consider this savory blackened salmon sandwich recipe in place of hot dogs, brats, or traditional hamburgers as your next healthy tailgate food!
Ingredients
1 pound of wild salmon cut into four portions
1 teaspoon of Cajun seasoning
1 avocado, peeled and pitted
2 tablespoons of mayonnaise
4 whole-grain rolls, toasted
1 cup of arugula
2 tomatoes, sliced
1/2 cup of red onion, sliced
Instructions
Oil a grill rack and preheat your grill to high heat.
Rub the salmon on both sides with Cajun seasoning.
Grill the salmon until cooked through (about 3-4 minutes per side).
Mash the avocado and mayonnaise together in a small bowl.
Spread the avocado mixture on each roll and top it with salmon, arugula, and sliced veggies.
Serve and enjoy!
Servings: 4
Salsa Black Bean Burgers
Black bean and salsa burgers are healthy tailgate foods that taste as delicious as traditional hamburgers!
Ingredients
1/2 cup of salsa
2 15-ounce cans of rinsed black beans
1 cup of crushed whole-grain tortilla chips
1/2 cup of grated white onions
1 large egg, beaten
3 tablespoons of mayonnaise
4 teaspoons of chili powder
2 teaspoons of ground cumin
3/4 teaspoons of salt
3 tablespoons of avocado oil, divided
8 whole-grain hamburger buns, toasted
1/2 cup of prepared guacamole
8 tomato slices
1 cup of sprouts
1/2 cup of sliced red onion
Instructions
Put the salsa in a mesh sieve to drain any excess liquid.
Mash the beans with a potato masher in a bowl until well-smashed.
Stir in the salsa, chips, grated onion, egg, mayonnaise, cumin, chili powder, and salt.
Let the mixture stand for about 10 minutes.
Form the mixture into eight bean burgers that are about three inches wide.
Heat 1 1/2 tablespoons of oil in a large skillet over medium-high heat.
Reduce the heat to medium and add the burgers.
Cook them until browned and heated throughout (about 3-4 minutes per side).
Serve the bean burgers on the buns with sliced tomatoes, guacamole, sprouts, and red onion.
Serve and enjoy!
Servings: 8
Spicy Cauliflower Bites
Instead of regular potato chips or fried veggies, consider this spicy cauliflower bites healthy tailgate food recipe!
Ingredients
8 cups of cauliflower florets
2 tablespoons of olive oil
1/4 teaspoon of salt
2 tablespoons of hot sauce
1-2 tablespoons of chili sauce
1 tablespoon of melted butter
1 tablespoon of lemon juice
Instructions
Preheat your oven to 450 degrees Fahrenheit.
Spray a baking sheet with cooking spray.
Toss the cauliflower in oil and salt in a bowl.
Spread the cauliflower mixture on a baking sheet.
Roast the cauliflower until it softens and browns (about 15 minutes).
Combine hot sauce, chili sauce to taste, butter, and lemon juice in a bowl.
Add the cooked cauliflower and toss to coat.
Place the cauliflower on a baking sheet and roast until hot (about 5 minutes more).
Serve and enjoy!
Servings: 6
Hearty Beef and Vegetable Chili
This flavorful beef and vegetable chili recipe makes the perfect addition to healthy tailgate foods this sports season and all throughout the year!
Ingredients
1 28-ounce can of undrained diced tomatoes
1 10-ounce can of chopped tomatoes with green chili peppers, undrained
2 cups of vegetable juice or tomato juice
1-2 tablespoons of chili powder
1 teaspoon of ground cumin
1 teaspoon of dried crushed oregano
3 cloves of minced garlic
1 1/2 pounds of lean beef stew meat, cut into cubes
2 cups of chopped onion
1 1/2 cups of chopped celery
1 cup of chopped green peppers
1 15-ounce can of black or kidney beans, drained and rinsed
Instructions
In a 6-quart slow cooker, combine the tomatoes, vegetable juice, cumin, chili powder, garlic, and oregano.
Stir in onion, meat, celery, and pepper.
Cover the mixture and cook it on low heat for 8-10 hours or on high heat for 4-5 hours.
Stir in the beans on a high-heat setting.
Cover and cook the mixture for about 15 minutes more.
Spoon the chili into bowls and add toppings of your choice.
Serve and enjoy!
Servings: 10
Sweet Potato Chips
Replace traditional potato chips with nutrient-dense sweet potato chips instead!
Ingredients
Cooking spray
1 14-ounce sweet potato, thinly sliced
1 teaspoon of finely chopped rosemary
1/2 teaspoon of salt
1/4 teaspoon of black pepper
Instructions
Cut parchment paper to fit over a microwave-safe plate.
Coat the parchment paper with cooking spray.
Sprinkle the potatoes with rosemary, salt, and pepper.
Microwave the potatoes in four separate batches, on power level 9, for about 4 minutes.
Continue to cook in 30-second intervals until the chips reach the desired doneness.
Serve and enjoy!
Servings: 8
Meet SuperFuel. The Delicious Protein Shake Packed With 40+ Energy-Boosting Vitamins & Superfoods (Designed For Busy Men)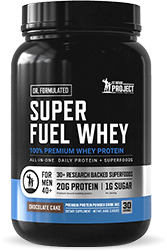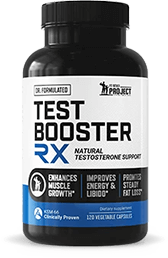 As a busy guy, it's challenging to stay consistent with healthy eating. That's why we created SuperFuel… the delicious "all-in-one" nutrition shake for busy guys 40+ to give your body the protein + key nutrients you need for more energy, fat burning, and muscle building.
Couscous Tabbouleh with Mint and Feta
This refreshing couscous and tabbouleh with mint and feta recipe works well with any main dish or healthy tailgating appetizers!
Ingredients
3/4 cup of water
1/2 cup of uncooked couscous
1 15-ounce can of chickpeas, rinsed and drained
1 large tomato, chopped
1/2 of a cucumber, halved and sliced
3 tablespoons of lemon juice
2 teaspoons of grated lemon zest
2 teaspoons of olive oil
2 teaspoons of minced fresh mint
2 teaspoons of minced fresh parsley
1/4 teaspoon of salt
1/8 teaspoon of pepper
3/4 cup of crumbled feta cheese
Lemon wedges (optional)
Instructions
Bring water to a boil and stir in the couscous.
Remove the mixture from the heat, cover it, and let it stand for 5-8 minutes or until the water gets absorbed.
Fluff the mixture with a fork.
Combine beans, cucumbers, and tomatoes in a large bowl.
In a smaller bowl, whisk together lemon zest, lemon juice, seasonings, and oil. Drizzle it over the bean mixture.
Add couscous and toss to combine.
Serve right away or chill the mixture in a refrigerator.
Sprinkle with feta and serve with lemon wedges if you'd like!
Servings: 3
Berry Ice Pops
These berry ice pops are nutritious, delicious, and refreshing for any tailgate or pre-game party. Your kids will love them too!
Ingredients
1 3/4 cups of milk, divided
1-2 tablespoons of honey
1/4 teaspoon of vanilla extract
1 1/2 cups of fresh raspberries
1 cup of fresh blueberries
10 freezer pop molds or paper cups
10 popsicle sticks
Instructions
Warm 1/4 cup of milk with honey in a microwave.
Stir in 1 1/2 cups of milk and vanilla.
Place the berries in molds and cover them with the milk mixture.
Top with foil if using cups instead of molds, and insert popsicle sticks through the foil.
Freeze the pops until firm, serve, and enjoy!
Servings: 10
Pork Tacos with Mango Salsa
Consider this satiating, healthy tailgate food instead of highly processed grilled meats!
Pork tacos with mango salsa are delicious and nutritious!
Ingredients
2 tablespoons of lime juice
2 tablespoons of white vinegar
3 tablespoons of chili powder
2 teaspoons of ground cumin
1 1/2 teaspoons of salt
1/2 teaspoon of pepper
3 cups of cubed fresh pineapple
1 small red onion, chopped
2 chipotle peppers in adobo sauce
1 12-ounce bottle of dark beer
3 pounds of pork tenderloin, cut into cubes
1/4 cup of chopped fresh cilantro
1 16-ounce jar of mango salsa
24 corn tortillas, warmed
Cubed fresh pineapple (optional)
Chopped avocados (optional)
Instructions
Puree the first nine ingredients together in a blender and add the beer.
In a slow cooker, combine pork with the pineapple mixture.
Cook the mixture, covered, on low heat until the pork is tender (about 6-8 hours).
Stir the mixture to break up the pork.
Stir the cilantro into the salsa.
Using a slotted spoon, serve the pork mixture on tortillas.
Add salsa and other toppings if desired.
Serve and enjoy!
Servings: 12
Capri Salad Kabobs
You can't go wrong when choosing Capri salad kabobs for your next healthy tailgate food, as the recipe is loaded with flavor and essential nutrients!
Ingredients
24 grape tomatoes
12 cherry-size fresh mozzarella balls
24 fresh basil leaves
2 tablespoons of olive oil
2 teaspoons of balsamic vinegar
12 skewers
Instructions
Thread 2 tomatoes, 1 cheese ball, and 2 basil leaves onto each skewer.
Whisk the olive oil and vinegar together.
Drizzle the oil mixture over the kabobs.
Serve and enjoy!
Servings: 12
Tailgate Foods to Avoid
Whenever possible, steer clear of the following tailgate foods as they aren't so great for your health.
Highly Processed Meats
Ham
Sausage
Salami
Deli meats
Hot dogs
Brats
High-fat hamburgers
Regular bacon
Traditional meatballs
Refined Grains
White bread
White tortillas
White hamburger buns
Other refined grains
Fried Foods
Fried chicken
Fried onion rings
Fried cheese curds
Fried shrimp
Fried fish
Other fried foods
Sugar-Sweetened Drinks
Soda
Lemonade
Sweet tea
Sugar-sweetened sport drinks
Sugar-sweetened energy drinks
Other sugar-sweetened beverages
Sugar-Sweetened Condiments
Ketchup
Barbeque sauce
Honey mustard
Many salad dressings
Other sugar-sweetened sauces
Relish
Sweet pickles
Other Tailgate Foods to Avoid
Doughnuts
Other baked goods
Regular potato chips
Candy
Traditional ice cream
Cakes
Cookies
Regular pizza
Meatballs in sauce containing added sugar
Sugar-sweetened beef, pork, or chicken
Here's How Busy Fathers Over 40 Are Finally Burning Stubborn Belly Fat & Getting Healthy Without Restrictive Diets or Time-Consuming Workouts
This proven "Fit Father Program" has helped 38,000 busy men 40+ lose weight, rebuild muscle, and finally keep the weight off.
If you're frustrated with stubborn belly fat, failed diets, and time-consuming workouts, this is the answer you've been looking for…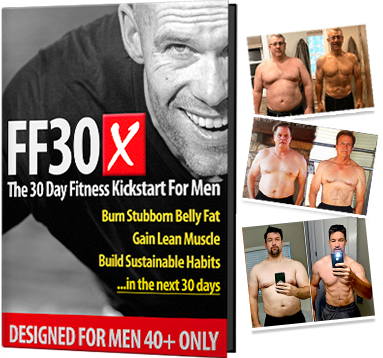 Join 38,000 guys in over 108 countries that are using FF30X to lose weight. You get everything you need to succeed – including:
The Fit Father Meal Plan – with simple & delicious recipes
Safe & Effective Workouts Program – only 90 min/week
VIP Accountability Coaching – our Fit Father Team will personally walk you to success, step-by-step.
LEARN MORE ABOUT FF30X >>
See the FF30X Program overview here. You'll discover how this proven Fit Father Program can help you lose weight and actually keep it off – without the complication and restriction of normal diets. »
*Please know that weight loss results & health changes/improvements vary from individual to individual; you may not achieve similar results. Always consult with your doctor before making health decisions. This is not medical advice – simply very well-researched info on healthy tailgate food.