The holiday season is upon us, which means fun, family, and, of course, food. Looking for a good holiday recipe guide?
One that's NOT filled with high-calorie, high-fat, high-sugar dishes?
The Fit Father Project has you covered!
We put together a holiday recipe guide filled with delicious and healthy dishes your whole family will love.
It's got everything from starters to sides to main courses and, yes, desserts!
The Fit Father Project Holiday Recipe Guide
We put our holiday recipe guide into an easy to download PDF, so you can save it to your phone, tablet, or print it out — whatever works for you!
The Immune Booster Guys 40+ Are Using To Kill Viruses & Feel Younger…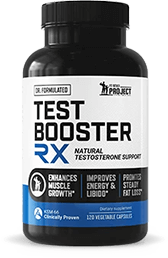 As men age, our immune systems get weaker.
It's a fact. After 40, you become more vulnerable to viruses, cancers, and even Alzheimer's disease. Average guys just let this all happen. But now, with Immune Booster RX, you can take the power back.
Want even more ways to healthily navigate the holidays? Check out these holiday fitness tips — feature-rich articles that cover everything from healthy eating (and drinking), workout tips, gift ideas, and more!
Here's How Busy Fathers Over 40 Are Finally Burning Stubborn Belly Fat & Getting Healthy Without Restrictive Diets or Time-Consuming Workouts
This proven "Fit Father Program" has helped 38,000 busy men 40+ lose weight, rebuild muscle, and finally keep the weight off.
If you're frustrated with stubborn belly fat, failed diets, and time-consuming workouts, this is the answer you've been looking for…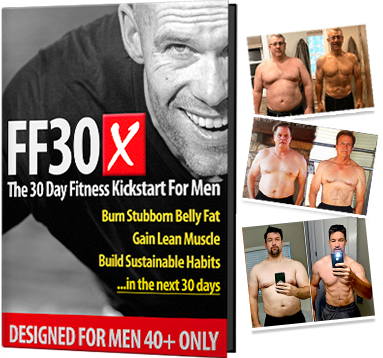 Join 38,000 guys in over 108 countries that are using FF30X to lose weight. You get everything you need to succeed – including:
The Fit Father Meal Plan – with simple & delicious recipes
Safe & Effective Workouts Program – only 90 min/week
VIP Accountability Coaching – our Fit Father Team will personally walk you to success, step-by-step.
LEARN MORE ABOUT FF30X >>
See the FF30X Program overview here. You'll discover how this proven Fit Father Program can help you lose weight and actually keep it off – without the complication and restriction of normal diets. »
*Please know that weight loss results & health changes/improvements vary from individual to individual; you may not achieve similar results. Always consult with your doctor before making health decisions. This is not medical advice – simply very well-researched info on a holiday recipe guide.