It's safe to say that the 2020 holiday season, particularly in the United States, will be like no other.
With the COVID-19 pandemic still raging, many families are turning to holiday staycation ideas in lieu of traditional gatherings.
There really is no place like home for the holidays!
However, finding holiday staycation ideas to keep your family entertained (and active) might feel daunting when many traditional holiday activities are limited or you'd just rather not travel.
Knowing how to keep friends and family healthy, active, happy, and sane when you have to stay home is a must this holiday season!
Consider the active holiday staycation ideas below to enjoy the upcoming holiday season, stay fit, and optimize your physical and mental health!
The Immune Booster Guys 40+ Are Using To Kill Viruses & Feel Younger…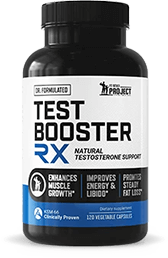 As men age, our immune systems get weaker.
It's a fact. After 40, you become more vulnerable to viruses, cancers, and even Alzheimer's disease. Average guys just let this all happen. But now, with Immune Booster RX, you can take the power back.
26 Holiday Staycation Ideas
1. Family Scavenger Hunts
If you have kids at home this holiday season, consider creating holiday scavenger hunts to keep them entertained without leaving the comfort of home.
Develop clues and have the kids hunt for them indoors, outdoors, or both.
Have a prize ready at the end of the hunt (money, gift cards, toys, etc.) to keep the kids motivated and excited about finishing the hunt!
2. Sledding
If you live in a colder climate, consider sledding as one of your holiday staycation ideas to keep your family active and entertained without traveling far.
A 185-pound person can burn about 311 calories in 30 minutes while sledding.
If you have a sledding hill in your yard or one nearby, dress warm, walk with friends and family to the hill (or drive if need be), and enjoy sledding outdoors without spending money.
You can create fun memories that last a lifetime!
3. Skiing
Cross country and downhill skiing are both excellent calorie-burning activities you can enjoy during your next holiday staycation — if you live in a cold-weather climate.
In fact, a 185-pound person can expend 355 calories in just 30 minutes while cross country skiing.
The same person burns about 266 calories in 30 minutes during downhill skiing.
Ski through your neighborhood or find a nearby ski trail to get your blood pumping and spend quality time with loved ones this holiday season.
4. Have a Snowman Decorating Contest
Cold-weather climates can be just as fun as warm-weather areas during the holidays when you participate in a snowman-making contest.
Encourage each family member to make and decorate their own snowman, get creative, and vote as a family for a contest winner.
Have a prize ready for the person who receives the most votes!
5. Create a Backyard Ice Rink
If you're looking for ways to stay active in the cold during your next holiday staycation, consider investing in a backyard ice hockey rink kit and some ice skate skates!
Believe it or not, you can create an ice rink right in your yard — even if you don't live next to a lake or pond.
If you do have a pond nearby your home, creating an at-home ice rink is often a safer alternative to eliminate the risk of falling through the ice.
Purchase ice hockey gear if you'd like, or simply use your backyard rink for ice skating, which helps a 185-pound person burn 311-355 calories in just 30 minutes!
6. Invest in an Outdoor Swim Spa
Regardless of where you live, consider an outdoor (or indoor if you have space) heated swim spa this holiday season.
It's an excellent way to relax with friends and family or get in a workout while swimming against a current.
Swimming can help you burn 444 calories in 30 minutes if you weigh 185 pounds.
If a heated swim spa (which can get costly) isn't within your budget, consider an outdoor hot tub instead!
Or, you can get the benefits of swimming workouts with no water at all!
Here's A Free 24-Min Fat Burn Workout For Busy Men 40+
This powerful workout will reignite your metabolism to burn fat 24/7 like you did in your 20s…
7. Get a Campfire Going
Don't let the cold of winter stop you and your family from getting outdoors this holiday season.
Get a campfire going to stay warm or even cook a healthy dinner if you'd like!
Burn leaves or brush while you're at it, to stay active outdoors and spend quality time with loved ones when choosing this low-cost holiday staycation idea!
8. Go Camping
Rather than traveling to go camping, pitch a tent in your yard or even inside your home this holiday season instead!
You can enjoy the same awesome camping experience without being around large crowds of people.
If you have a camper or would like to rent one, head to the nearest campsite for your next holiday staycation idea.
Fish, boat, go hiking or biking, and spend time bonding with loved ones around a campfire.
9. Build a Treehouse
If you have kids at home, consider building a giant treehouse as a fun holiday staycation idea.
Purchase or gather wood plus a tree-house building guide, and begin the process!
If you have a large tree that's great for climbing, simply attach tree-climbing steps to the trunk of the tree to let your kids climb and burn off energy!
10. Assemble an Outdoor Jungle Gym
Younger and older kids alike will appreciate an outdoor jungle gym to enjoy during your next holiday staycation.
Purchase a jungle gym kit online or from a nearby sporting goods store.
Build the gym with loved ones to spend much-needed time together as a family!
11. Get a Basketball Hoop
If you don't already have a basketball hoop at your home, consider getting one as one of the best, active holiday staycation ideas.
Playing basketball helps a 185-pound person burn about 355 calories in just 30 minutes.
Break up your family into two teams, play ball, and enjoy staying active!
12. Invest in a Trampoline
Regardless of your age, jumping on an outdoor trampoline is an excellent calorie-burning activity your entire family can appreciate.
Purchase multiple mini indoor trampolines or one large outdoor trampoline to make your next holiday staycation idea one to remember!
What Are The 5 Best Muscle Building Exercises For Men 40+?
The secret to building age-defying muscle in your in 40s, 50s, & 60s is to modify the best muscle building exercises (bench, squats, rows) to make them safe on your joints…
13. Go Golfing (Without a Cart)
If the weather is nice, golfing is an excellent way to stay active, relieve stress, and reduce depression.
Golfing with a cart allows you to burn about 155 calories in 30 minutes.
Golfing without a cart (carrying your clubs) helps you expend about 244 calories in the same amount of time if you weigh 185 pounds.
If you and your family would rather go mini-golfing, especially if you have young children, choose that activity instead to keep your body moving and thoroughly enjoy your holiday staycation.
When you'd rather stay at home, consider an at-home putting green for your yard, basement, or garage!
14. Get a Volleyball Game Going
If you have a volleyball net, put it up in your yard and get a game going to help you and your family stay active without leaving home.
If you don't have a net, no problem!
Simply stand in a circle and see how long you can bump a volleyball in the air without it hitting the ground.
Playing volleyball helps a 185-pound person expend 133-178 calories in just 30 minutes.
15. Snowshoeing
If you live in a cold-weather climate with snow, consider snowshoeing during a holiday staycation adventure.
You can burn about 355 calories in 30 minutes while snowshoeing.
Snowshoe together as a family through your neighborhood or at a nearby park.
16. Walk Through Holiday Light Displays
If your neighborhood is lit up with holiday lights this season, get bundled up with your family and go for a walk (versus driving) through holiday light displays.
If you prefer nearby neighborhoods containing extravagant light displays, drive to them if you'd like but park your car and walk through at least part of the route!
17. Get the Kids Active Gifts
When purchasing gifts for holiday staycation ideas, consider toys and games that kids (and adults alike) can participate in indoors or outdoors to stay active.
Examples include Pogo balls, Pogo sticks, scooters, skateboards, jump ropes, hula hoops, mini trampolines, hoverboards, and Smart basketballs.
18. Play Active Video Games
Forgo video games that require sitting down for your next holiday staycation idea.
Instead, choose active video games your entire family and friends can participate in!
Examples include Stealth Core Trainer, PlayStation Move, Ring Fit Adventure, and numerous others.
Your kids won't even realize they're exercising while playing these fun games that keep the body moving and muscles engaged.
Active video games help your kids stay entertained and limit sedentary behavior while stuck indoors.
Try these 7 exercises for kids to get stronger and start improving their health today!
19. Go Kayaking or Pedal Boating
If you live in a warm-weather climate, consider taking your friends or family members kayaking as a holiday staycation idea in which you stay active outdoors.
A 185-pound person expends about 222 calories in just 30 minutes while kayaking.
Pedal boating is another option when you want to spend quality time with loved ones outdoors, and strengthen your leg muscles while you're at it!
20. Consider Outdoor Yard Games
Playing outside yard games at your home is another excellent holiday staycation idea to keep you and your loved ones actively entertained when you're stuck at home.
Yard games to consider include horseshoes, a ladder toss, soccer, badminton, a bean bag toss, lawn darts, croquet, ring toss games, Bocce ball, outdoor curling, and numerous others.
21. Get Inflatable Kids' Gifts
If you're seeking a way your kids can burn off extra energy during a holiday staycation, consider fun inflatables they can utilize right in your own yard!
Examples include giant inflatable dome rockers or an inflatable gymnastics tumbling mat.
If it's too cold outdoors, put the gymnastics mat in your basement, sunroom, or game room instead!
This video will show you 10 exercises to do in your backyard by yourself or with your family!
22. Play Pool or Ping Pong
If you're looking for indoor staycation ideas this holiday season, consider purchasing a pool table or ping pong table.
Or, combine both of these fun activities in the same space by getting a ping pong board that fits on top of a pool table.
Playing pool or ping pong is an excellent way to keep your body moving and stay sane when you're spending time at home during a holiday staycation.
Remember, we said ping pong, not beer pong!
23. Try Stand-Up Surf Swings
Rather than traveling to an ocean to surf, consider stand-up surf tree swings instead as a fun holiday staycation idea your entire family will adore.
It's safe and fun for both kids and adults!
Simply attach stand-up surf swings to a tree in your yard, or to a swing set as an add-on.
Once it's secure, stand up on the swing and start gliding!
Adjust the handles to any height to stay balanced while you swing through the air.
Kids can stay entertained playing on surf swings for hours!
24. Get Out Your Bikes
You probably already have bikes for you and your family.
Biking outdoors is an excellent way to burn off calories and energy as a holiday staycation idea (as long as it hasn't snowed).
Bike through your neighborhood or find a nearby path to keep your blood pumping and avoid dreaded holiday weight gain.
Mountain biking can help you expend 377 calories in just 30 minutes if you weigh 185 pounds.
Learn how to do cardio at home to lose weight with HIIT and LISS cardio!
25. Find a Hiking Trail
If you live near a hiking trail, bring your friends and family to it to stay active.
Or, simply hike through your neighborhood to spend quality time outdoors, burn calories, and keep your family sane when holiday activities and travel are limited.
26. Find a Nearby Hotel (With a Pool)
You don't have to travel far to enjoy the perks of a fun hotel staycation.
Simply find a nearby hotel with a pool for the kids and a hot tub.
Spend a night or two there to get away, relax, stay active swimming, and experience a vacation feel without the expense of traveling.
In this video, we reveal why life balance is the TRUE KEY to staying healthy.
Additional Ways to Stay Healthy All Year Long
In addition to discovering holiday staycation ideas that keep your family active, consider the following ways to optimize health and wellness this season:
Keep your body moving all throughout the day
Increase your water intake
Fill half of each plate with vegetables
Eat protein and healthy fats at each meal
Get at least 7 hours of sleep each night
Reduce stress
Avoid sugary drinks
Limit sweets, refined carbs, fried foods, and processed meats
Limit or avoid alcohol
Don't smoke
Achieve a healthy weight
If you struggle to get excess weight off or stay active, become a member of the Fit Father Project community.
Doing so gives you access to health coaching from medical experts, social support, custom meal plans, fat-burning and muscle building workouts, weekly newsletters, recipes, and much more!
In addition to participating in active holiday staycation ideas, sign up for a Fit Father Project free meal plan and workout today!
Here's How Busy Fathers Over 40 Are Finally Burning Stubborn Belly Fat & Getting Healthy Without Restrictive Diets or Time-Consuming Workouts
This proven "Fit Father Program" has helped 38,000 busy men 40+ lose weight, rebuild muscle, and finally keep the weight off.
If you're frustrated with stubborn belly fat, failed diets, and time-consuming workouts, this is the answer you've been looking for…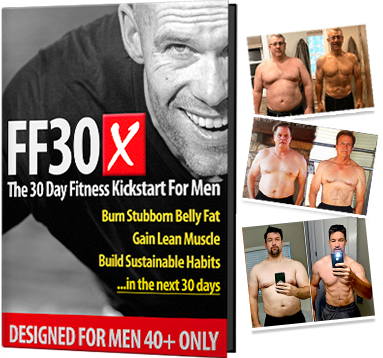 Join 38,000 guys in over 108 countries that are using FF30X to lose weight. You get everything you need to succeed – including:
The Fit Father Meal Plan – with simple & delicious recipes
Safe & Effective Workouts Program – only 90 min/week
VIP Accountability Coaching – our Fit Father Team will personally walk you to success, step-by-step.
LEARN MORE ABOUT FF30X >>
See the FF30X Program overview here. You'll discover how this proven Fit Father Program can help you lose weight and actually keep it off – without the complication and restriction of normal diets. »
*Please know that weight loss results & health changes/improvements vary from individual to individual; you may not achieve similar results. Always consult with your doctor before making health decisions. This is not medical advice – simply very well-researched info on holiday staycation ideas.