Figuring out how to boost your immune system is always important, but during a global pandemic, it's especially vital.
COVID-19 already has people searching for ways to stay healthier, and when you add in the cold and flu season, strong immunity is even more important.
Inflammation occurs when the body's immune system is triggered by an infection, injury, or some type of toxin.
This is the body's way of protecting itself from harm.
Unfortunately, this inflammatory response can be quite damaging to the body.
Luckily, there are a number of ways that you can enhance your immune system and reduce inflammation.
Start by making your health a priority with some easy lifestyle changes.
Ready to learn how to boost your immune system? Keep reading!
Here are the 7 principle healthy habits that all busy men should incorporate into their lives!
The Immune Booster Guys 40+ Are Using To Kill Viruses & Feel Younger…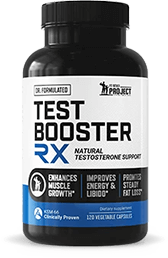 As men age, our immune systems get weaker.
It's a fact. After 40, you become more vulnerable to viruses, cancers, and even Alzheimer's disease. Average guys just let this all happen. But now, with Immune Booster RX, you can take the power back.
How to Boost Your Immune System
Reduce Stress
Your body reacts to increased stress the same way that it reacts to an injury or infection — with inflammation.
So if you're wondering how to boost your immune system, bring down the stress levels in your life!
There are some great ways to do this right from the comfort of your own home.
For example, you can try deep breathing or meditation techniques.
Studies have found that meditation can reduce stress-induced immune and behavioral responses.
In addition, mediation can enhance the immune system's antibody response.
These at-home stress relief techniques are 5 simple ways to reduce stress!
Exercise
Regular exercise is crucial to boosting your immune system.
Both resistance and cardio workouts will help you gain physical strength and confidence, and also decrease inflammation throughout your body.
Not only does daily exercise improve immune regulation, but it also has been found to decrease inflammation in the body.
This can be something as easy as a half-hour walk around the block or a fun fitness class with friends at the gym.
This video compares formal workouts vs daily movement. Find out which one is more important!
Eat Healthily
Adopting healthy eating habits will also boost your immune system.
A healthy diet should include lean protein such as chicken, lean beef, or fish.
You should also limit processed foods that are high in sugars and simple starches as this can enhance inflammation.
Fruits and vegetables with antioxidant properties should be included in your diet.
This includes foods like blueberries, grapes, leafy greens, and some spices like turmeric and garlic.
When it comes to fats in the diet, try to stay away from high amounts of saturated fats and stick to foods that contain the omega-3 fatty acids eicosapentaenoic acid (EPA), docosahexaenoic acid (DHA), α-linolenic acid (ALA).
These omega 3 fatty acids have important immune-regulatory functions that keep inflammation at bay.
You can find EPA and DHA in fish like salmon and tuna, while ALA can be found in nuts and seeds such as flaxseed, chia seeds, and walnuts.
By incorporating these healthy go-to meals into your daily schedule, your nutrition will be more consistent!
Get Adequate Sleep
Getting enough shut-eye is another way to keep your immune system functioning at a high level.
Research has found that sleep enhances immune defenses, and that inadequate sleep and sleep deprivation cause elevated markers of inflammation in the body.
By giving your body enough time to recharge at night, you can also reduce inflammation and feel well-rested and ready to take on the day!
These 7 ways to sleep better will improve your sleeping habits, helping you to wake up rested in the morning.
Use Appropriate Supplements
There are so many vitamins and supplements on the market today, it's hard to keep track of what actually helps.
Large amounts of clinical data show that vitamins A, B6, B12, C, D, E, and folate and the elements zinc, iron, selenium, magnesium, and copper help support the immune system.
This is in addition to the fatty acids mentioned above. Together, these all play a role in boosting the immune system.
In addition to vitamins and minerals, there are also other nutrients and phytochemicals that play a role in enhancing our immunity. These include:
Elderberry
Research has found that elderberry can reduce cold duration and severity of symptoms.
Another study found that flu symptoms were relieved on average four days earlier in people taking elderberry supplements.
This makes elderberries a safe and effective supplement for boosting immunity.
Beta-Glucans
Beta-Glucans are found in the cell wall of certain bacteria and fungi.
These substances increase host immune defense by activating the complement system, enhancing macrophages and natural killer cell function.
One study in 100 healthy participants found that those taking beta-glucan had significantly fewer incidences of the common cold compared to those receiving a placebo.
During the most intense infection season from November through March, the beta-glucan group had significantly fewer infections and also experienced fewer cold symptoms.
Echinacea
Echinacea has long been used as an immunity supplement.
Similar to elderberry, studies have found that this supplement can decrease the duration and severity of cold symptoms.
In addition to enhancing innate immunity, echinacea also produces anti-inflammatory cytokines.
This is a great quality since it can also help prevent damage caused by proinflammatory cytokines that can occur with COVID-19.
Mushroom Extract
Mushrooms have been used for years to improve immune function.
Different mushroom extracts, such as Shiitake, can increase immune-enhancing T cells and immunoglobulins in the body.
For this reason, mushroom extracts are often found in immunity-boosting supplements.
A Great Combination Immune Booster
Many of these supplements can be purchased separately or found in combination formulations.
One formulation offered by the Fit Father Project is Immune Booster RX.
In addition to immunity-boosting vitamins and minerals, this supplement includes nutrients like elderberry, beta-glucan, echinacea, and several different mushroom extracts, along with some other added immunity-boosting elements.
Using a combined immune booster is a great way to get the benefit of several different essential vitamins, minerals, and immunity-boosting ingredients.
When you combine this with a high-quality diet, exercise, sleep, and stress management you can greatly enhance your immunity.
And with COVID-19 and flu season at its peak, this is more important than ever!
Before taking any new medication, including supplements, it is always important to first discuss this with your own doctor.
While the ones mentioned above are safe in their recommended amounts, there is always the potential for interactions with other medications.
Plus, the dosage may be different based on your own personal medical issues.
But when taken correctly, the right supplements can give your immune system an extra boost and can help decrease inflammation throughout the body.
The Immune Booster Guys 40+ Are Using To Kill Viruses & Feel Younger…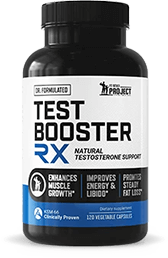 As men age, our immune systems get weaker.
It's a fact. After 40, you become more vulnerable to viruses, cancers, and even Alzheimer's disease. Average guys just let this all happen. But now, with Immune Booster RX, you can take the power back.
Fight Inflammation and Improve Your Health
Having a healthy immune system is the best defense against fighting inflammation in the body.
By incorporating these measures on a daily basis you can boost your immune system throughout the cold and flu season — and all year long.
This means you can keep up a high level of fitness as you continue to strive for your goals, while also staying safe and healthy.
Here's How Busy Fathers Over 40 Are Finally Burning Stubborn Belly Fat & Getting Healthy Without Restrictive Diets or Time-Consuming Workouts
This proven "Fit Father Program" has helped 38,000 busy men 40+ lose weight, rebuild muscle, and finally keep the weight off.
If you're frustrated with stubborn belly fat, failed diets, and time-consuming workouts, this is the answer you've been looking for…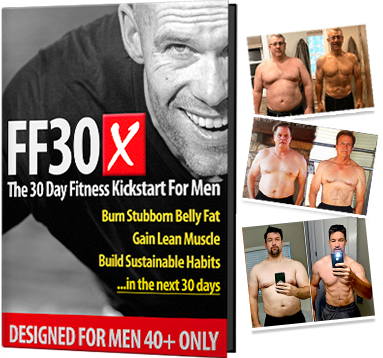 Join 38,000 guys in over 108 countries that are using FF30X to lose weight. You get everything you need to succeed – including:
The Fit Father Meal Plan – with simple & delicious recipes
Safe & Effective Workouts Program – only 90 min/week
VIP Accountability Coaching – our Fit Father Team will personally walk you to success, step-by-step.
LEARN MORE ABOUT FF30X >>
See the FF30X Program overview here. You'll discover how this proven Fit Father Program can help you lose weight and actually keep it off – without the complication and restriction of normal diets. »
*Please know that weight loss results & health changes/improvements vary from individual to individual; you may not achieve similar results. Always consult with your doctor before making health decisions. This is not medical advice – simply very well-researched info on [ADD KEYWORD HERE].