D
o you need to find out how to get motivated to lose weight? Have you started jogging, or trying healthier food, only to lose motivation and go back to square one?
Have you succeeded in losing weight before, but can't get the same level of motivation back?


One of the biggest determinants of whether you're going to lose the weight or not is if you have the proper motivation.

There are several key methods for how to get motivated to lose weight that will propel you to a healthier, slimmer lifestyle.
If you're interested in living a longer, healthier, more enjoyable life, read on to find YOUR motivation to lose weight and keep it off.
Learn the Building Blocks of Weight Loss
The first piece of advice for men who want to lose weight is to learn the foundation of weight loss: proper diet and exercise.
Get Motivated to Weight Loss Dieting

Eating nutritious but lean food is essential to shedding extra pounds. Many fad diets will tell you that you need to severely cut your food intake or drastically change the types of food that you eat to be healthy.
But that's not true at all!
In our free 1-day meal plan, you will find out how easy dieting can be. All you need to do is follow our steps, and you will have a sustainable plan for exactly what you should be eating throughout the day.
Here's A Free Weight Loss Meal Plan For Busy Men 40+
Discover exactly what to eat for breakfast, lunch, and dinner to lose belly fat & feel energized 24/7 without hard dieting...
Get Motivated With Fat Burning Exercise
Once you nail down a sustainable diet, you are ready to move onto exercise that will cut into your waistline.
There are several different workout methods that are particularly designed for men over 40 who are trying to lose weight.
Our 24-minute fat burning workout is one of the best ways to burn unwanted fat.
You can also look into our great article, 3 short intense workouts that fit in your busy day. Choose between high-intensity interval training, weights and metabolic resistance training.
Here's A Free 24-Min Fat Burn Workout For Busy Men 40+
This powerful workout will reignite your metabolism to burn fat 24/7 like you did in your 20s…
Get Motivated With a 30-Day Challenge

The most comprehensive, lifestyle-changing method of losing weight is to adhere to a weight loss program.
Our FF30X body transformation program is a combined weight loss diet AND exercise program that was designed specifically for busy fathers.
FF30X gives you a regimen that can be personalized and fit into your specific schedule.
Stay Motivated for Weight Loss
Now that you have the foundations of weight loss, you need to make sure you can stick with all of these methods. As you've probably learned, the desire to lose weight often isn't enough.
Below, you'll learn a few tricks that we've used to keep ourselves on track.
Find Your Reason

In order for you to stick with your goal to lose weight, it's important to dig a little deeper and find your reason.
Is it your family? Your own health? Evading a family illness? Living long enough to see each one of your kids get married?
The true reason that you want to lose weight is different for everyone, but you must find it before you try to lose weight.
Goal Setting for Weight Loss
Setting goals is one of the best ways to get motivated to lose weight.
If you follow the parameters of SMART goals, you will always create goals that are specific, measurable, achievable, relevant and time-bound.
Journaling to Stay on Track
Another great way to make sure that you stay on track for your goals is to take up journaling.
Whether you journal every morning or every night, this is an opportunity for you to write down your successes along with your struggles.
Get Support On Your Journey
Weight loss is not a solitary pursuit.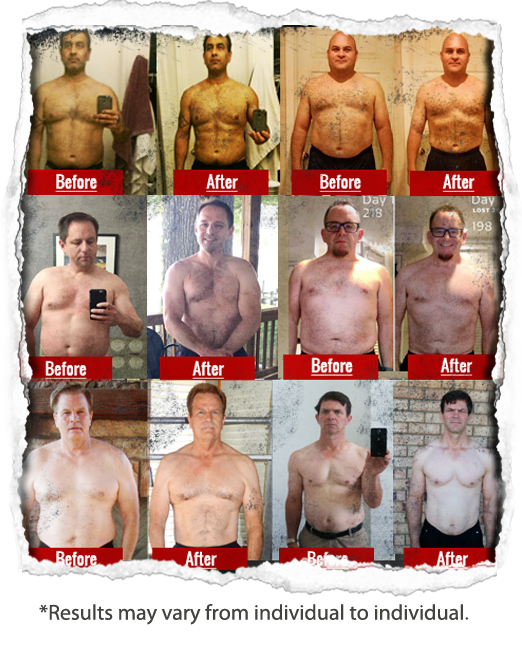 The Fit Father Project has led so many fathers to sustained health, and we are ready to help you.
The tips above will help you as you learn how to get motivated to lose weight. But you should know that there is a community of fathers and health professionals who are at your fingertips.
We are here to help you stay on track and EXCEED your expectations for yourself!
Whether you pursue our FF30X program or just start with nailing down your diet, stick around the FFP site for more insight and inspiration to keep going.
Your friend in health,
P.S. If you haven't seen my FREE 1-Day Meal Plan for Men over 40, I highly recommend you click here to get a free copy sent directly to your email. Remember: nutrition is a core foundation of weight loss for men over 40.

Here's How Busy Fathers Over 40 Are Finally Burning Stubborn Belly Fat & Getting Healthy Without Restrictive Diets or Time-Consuming Workouts
This proven "Fit Father Program" has helped 38,000 busy men 40+ lose weight, rebuild muscle, and finally keep the weight off.
If you're frustrated with stubborn belly fat, failed diets, and time-consuming workouts, this is the answer you've been looking for…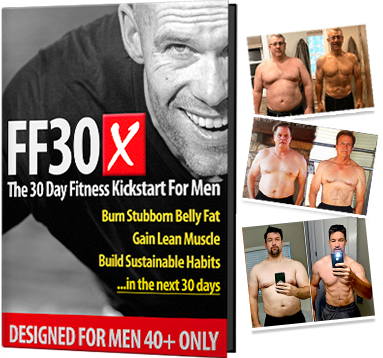 Join 38,000 guys in over 108 countries that are using FF30X to lose weight. You get everything you need to succeed – including:
The Fit Father Meal Plan – with simple & delicious recipes
Safe & Effective Workouts Program – only 90 min/week
VIP Accountability Coaching – our Fit Father Team will personally walk you to success, step-by-step.
LEARN MORE ABOUT FF30X >>
See the FF30X Program overview here. You'll discover how this proven Fit Father Program can help you lose weight and actually keep it off – without the complication and restriction of normal diets. »
Small note about research cited in this article:
*Always remember: weight loss results & health changes/improvements vary from individual to individual. Just because these studies cite certain data does not mean you will experience these results/outcomes. Always consult with your doctor before making decisions about your health. This is not medical advice – simply well-researched information on how to get motivated to lose weight. Thanks for reading!