T
ou're here to find out how to stay motivated to lose weight, right?
Perfect! In this article, I'll walk you through 8 simple steps that you can take TODAY to get your mojo back and get back on track.
There are tons of reasons why you might be losing motivation.
Maybe it's because you are sore, tired, injured or bored.
Perhaps it's because you are having a busy time at work.
It could just be because you don't want to miss your favorite TV show!
Whatever the reason, I'm here to help you. I'm going to show you right here, in 8 simple steps how you can stay motivated to lose weight, get back on course and commit to being in the best shape of your life, for you and your family.

In this 'How To Stay Motivated To Lose Weight' Plan, you'll discover:
How to set your goals and smash them out of the park.
What will keep you going when you want to throw in the towel.
How to break down goals into daily bite sized steps that are easy to stick to.
Why your nutrition is the key to your success.
How BEING ACTIVE is just as good as EXERCISING for weight loss
How to break through training plateaus and overcome boredom.
How to prevent injury and soreness.
What your biggest hurdle is and how to overcome it.
Let's jump straight in, and I'll show you how to stay motivated to lose weight, Fit Father style!
Here's How Busy Guys 40+ Are Finally Losing Weight…
If you're in your 40s, 50s, & 60s, you need to eat and exercise differently to lose weight & actually keep it off…
Step #1 – Write down your ideal weight and when you will get there.
I want you to write down your current weight, your desired weight and what date you will achieve this target by.
This gives you a start and end point and an expected duration of the journey.
I say to write this down, so that you set it in stone, so to speak. If it's just in your mind, then it is essentially a wish, not a goal.
Writing the goal down commits it to paper and gives it more substance than if you are just thinking about it.
An example might be:
"I currently weigh 210 lbs but by 23rd April 2017 (12 weeks), I will have lost 25 lb of body-fat and will weigh 185 lb."

Keep this handy as you will need it when you reach step #3, below, where we will break it down into bite-sized pieces for you to follow daily.
Step #2 – Ask yourself "Why do I want to lose weight?" and write down your answer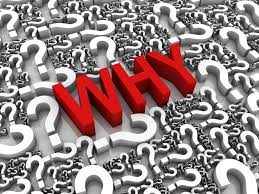 Ask yourself why you want to lose weight, then ask "Why?" at least more 3 times.
The more times you ask "Why?", the more focused your answer will be.
It's all very well to answer 'I want to look better', but also think about the questions leading from that.
Who do you want to look better for? Is it for you, your partner, your friends?
Why do you want to look better for these people?
What does 'better' look like? More muscular? Less of a belly? Leaner?
As you can see, you can dive really deep here, and I would encourage you to do so. It's important to get to the real answer.
It's important because finding out 'why' is going to give you the thing that will drag your ass out of bed each day to go do something active or let you fight the urge to have another slice of pizza when you know you shouldn't.
Knowing your 'why' will give you the power and drive to keep going when things are tough, and if it's strong enough, will make sure you do not quit.
Step #3 – Break your weight loss goal down into easy, daily 'To do' tasks
Now you have dived deeper and got a more clear answer to why you want to lose weight, you can break it down into smaller steps that will keep you motivated as you achieve them.
Take your main goal, which could be to lose 25 lb of body fat in 3 months. If you focus solely on your 25 lb loss, you will always be looking at a mammoth task and will lose motivation pretty quickly.
If you break it down, however, it only means losing approximately 2 lb per week, right?
2 lb per week is definitely doable, so your daily steps would be something like this:
Drink 16-32 oz water within 30 mins of waking.
Eat every 3-5 hours within your required calorie intake. Use our calorie calculator to find out what this is.
Follow our 'perfect plate' guidelines to put together your meals.
Plan out and prepare your food in advance and store for when you need it. Top tip – This will stop you from snacking and make mealtimes a doddle.
Exercise/Be active for 30 minutes.
Weigh yourself and track your results.
If you follow this advice and create your steps, it will make it much easier to achieve your weight loss goal.
If you can take the guess work out of your daily routine, it will be easier to push through when it becomes tough.
Step #4 – Keep your nutrition plan simple and achievable.
Good nutrition is your No. 1 key to weight loss and is where 80% of your results will come from.
Keeping it simple is by far the easiest way to stick to it, and sticking to it will help to keep you more motivated.
To discover exactly what to eat for breakfast, lunch, & dinner, click here to get a FREE COPY of our 1-Day Weight Loss Meal Plan For Men. We'll send it straight to your email.
Planning out your meals and preparing food in advance (I cook in bulk, twice per week) is a great habit to get into and will help you stay consistent with your nutrition plan.
Good habits = Consistency = Happy, motivated you!


Key ratio
– 40% Protein, 35% Carbs, 25% Fat
Ideal foods to use for your 'Perfect Plate' would include:
Protein:
Lean Beef, Turkey, Chicken, Eggs and Plant based Protein powders.
Carbs:
Sweet potatoes, Brown Rice, Oatmeal and Quinoa.
Healthy Fats:
¼ Avacados, ½ Tablespoon Olive Oil, Nuts and Seeds.
Step #5 – Don't use complicated workouts, just be active for 30 mins each day.
If you are losing motivation because the workouts you are trying are too complicated or difficult, then just start off with being active for 30 minutes each day.
It is a key point here at the Fit Father Project, to encourage guys to get active, rather than focus solely on exercise routines.
Everyday activities like Gardening, Hiking, Running around the park with your kids, and Cycling are all activities that will count toward fat loss. It's always a good idea to involve the family in your fitness plans.
If you have your nutrition plan dialed in right, you will only need 30 mins of activity each day to see great results.
You don't have to sweat in the gym every day!
Step #6 – If your workout routine is stagnant, change it up!
Losing motivation due to a stagnant workout routine is a nightmare.
You want to exercise, but the thought of going through another session of the same workout stops you in your tracks.
Shaking up your training will not only get you motivated again but will also stop your body getting accustomed to your routine and therefore adapting to the point where you get limited benefit.
Boring training sessions and lack of results are big reasons many men like you struggle to stay motivated to lose weight.
To switch up your training and re-ignite your motivation, you can click the box below to get an awesome 24-minute, fat burning routine completely FREE!
Here's A Free Weight Loss Meal Plan For Busy Men 40+
Discover exactly what to eat for breakfast, lunch, and dinner to lose belly fat & feel energized 24/7 without hard dieting...
Step #7 – If injuries are killing your motivation, get them fixed.
Injuries and soreness are also among the big reasons that men like you will stop exercising shortly after starting, or returning to, a workout plan.
If you find that you are getting very sore for more than 2 days after exercise, you may be overdoing it.
You could be lifting too heavily, doing too many exercises or just simply pushing too hard.
Finding out what muscles need strengthening and what muscles need stretching is pretty straightforward.
If you cannot perform a good range of motion through a particular muscle, it is tight, and you need to stretch it.
Examples would be:
Cannot touch your toes = Tight hamstring and lower back
Shoulders hunched forward = Tight chest
Unable to straighten your arm = Tight biceps
Lower back pain after sitting = Tight hip flexor (Common in desk jockeys and cyclists)
Cannot sit back onto your heels = Tight Quads
These are just a few but I'm sure you get the picture.
On the strengthening side, you strengthen the opposing muscle, so in our chest example you should stretch your chest and strengthen your back. For hamstrings you should stretch hamstrings and strengthen Quads, etc.
Step #8 – Stop finding excuses!
Excuses are the No. 1 momentum killer when you are trying to stay motivated to lose weight.
You may call them 'good reasons', 'little jobs I have to get done', or something similar.
Bottom line is, they are excuses.

I'm not trying to be a dick here, but I want to be straight with you.
Anything you tell yourself about why you can't get out there and achieve whatever you want to achieve is an excuse.
What you have to understand and accept right here and now is that you will only achieve your goal by being committed and consistent.
On-off focus will not cut it, half-assing it will not cut it, making excuses will not cut it. I am here to help you stay motivated to lose weight, and I want to see you succeed!
If you commit to your health and fitness, I commit to you….sound fair?
What to do now…
I'll be checking back daily, so if you have any questions, post them in the comments section below and I'll get back to you with an answer as quick as I can.
So now you have these 8 easy steps to help you stay motivated to lose weight, it's time to take action and get on it!
It's damn hard work, but nothing worth having was ever gained without effort.
Get your goal committed to paper and then take things from there. I know you can do this, and I know that you will make good health and fitness a lifelong journey.
I am here with you every step of the way my Fit Father Brothers!