I
f you're looking for simple, yet healthy, kid-friendly meals you can prepare when you're tight on time, try the ideas below!
These breakfast, lunch, dinner, and on-the-go meals are perfect for when you don't feel like cooking but don't want to rely on take-out food.
Your wife and kids will be impressed!
You'll enjoy them, too!
Keep reading for 25 of our favorite kid-friendly meals.
Want to get the family active? Try these fun exercises for kids!
Kid-Friendly Meals: Breakfast
Breakfast is often an easy meal to prepare at home, even when eating healthy is your goal!
Peanut Butter Protein Oatmeal
This protein-rich oatmeal recipe is simple to prepare, delicious, satiating, and popular with most kids!
Ingredients
1/2 cup of rolled oats
3/4 cup of almond milk
1/2 scoop of chocolate protein powder
1 tablespoon of natural peanut butter
1 teaspoon of dark chocolate chips (optional)
Instructions
Combine the oats with almond milk in a bowl and stir.
Place the mixture in the microwave for 1 minute.
Stir and continue to microwave, in 30-second increments (stirring each time), until the oatmeal reaches a desirable consistency and most of the liquid gets absorbed.
Remove the bowl from the microwave and combine the protein powder with the oats.
Top the mixture with peanut butter and dark chocolate chips (optional) if you'd like. Serve and enjoy!
Servings: 1
Fluffy Scrambled Eggs
You don't have to be an expert in the kitchen to prepare fluffy, tasty scrambled eggs your children will adore!
Ingredients
8 large eggs
2 tablespoons of milk
Shredded cheese (optional)
Salt and pepper to taste
Olive oil or nonstick cooking spray
Instructions
In a medium bowl, beat the eggs.
Add milk, salt, and pepper, and stir.
Heat a skillet over medium heat and add the olive oil.
Place the egg mixture in the skillet, let it sit for a few minutes, and move the eggs around with a spatula.
Add the cheese and continue to move the eggs around until they're set and reach the desired consistency.
Add additional salt and pepper as needed, serve, and enjoy!
Servings: 4
Strawberry Greek Yogurt Smoothie
Your kids will love this strawberry Greek yogurt smoothie recipe for breakfast, lunch on-the-go, or a between-meal snack!
Ingredients
1 cup of frozen strawberries
1 medium banana, cut in half
3/4 cup of plain Greek yogurt
2 tablespoons of oatmeal
1 tablespoon of peanut butter
1 teaspoon of honey (optional)
Unsweetened almond milk
Ice (optional)
Instructions
Place all ingredients in a blender and blend the mixture until it's smooth. Add extra almond milk as needed if your smoothie gets too thick.
Serve it cold and enjoy!
Servings: two 6-ounce smoothies
Meet SuperFuel. The Delicious Protein Shake Packed With 40+ Energy-Boosting Vitamins & Superfoods (Designed For Busy Men)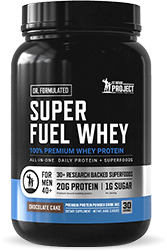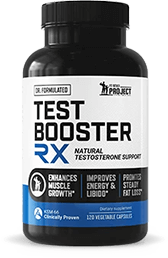 As a busy guy, it's challenging to stay consistent with healthy eating. That's why we created SuperFuel… the delicious "all-in-one" nutrition shake for busy guys 40+ to give your body the protein + key nutrients you need for more energy, fat burning, and muscle building.
Greek Yogurt Parfait
When you're tight on time but want to keep your kids' breakfast healthy, yet satiating, consider preparing Greek yogurt parfaits as a morning meal!
Ingredients
4 cups of Greek yogurt
2 cups of berries or banana slices
Healthy granola (optional)
Nuts or seeds
Cinnamon (optional)
Instructions
Scoop the yogurt into four parfait glasses.
Layer the yogurt with fruit, granola (optional), and nuts or seeds plus cinnamon if you'd like.
Serve and enjoy!
Servings: 4
Protein Pancakes
If you have time to create homemade protein pancakes, give it a try!
You can prepare the batter the night before if you'd like.
If not, simply purchase frozen (protein-rich) pancakes and toast them to heat them up.
If you choose the homemade version, consider the following protein pancakes recipe:
Ingredients
2 eggs
2 scoops of whey protein powder
1 teaspoon of baking powder
6 tablespoons of almond milk
Cooking spray or coconut oil
Instructions
Place a skillet on your stove over medium heat and spray it with cooking spray (or use coconut oil).
Mix the eggs, baking powder, and protein powder in a large bowl. Add in almond milk, a little at a time.
Pour 1/3-cup portions of batter onto your skillet. When bubbles begin to form on top of the batter, flip over the pancakes.
Serve the pancakes with fruit plus scrambled eggs, hard-boiled eggs, yogurt, or reduced-sugar (protein-fortified) chocolate milk!
Servings: 2
Additional Breakfast Ideas
Some additional kid-friendly meals to consider for breakfast include:
Whole-grain cereal topped with protein-fortified milk plus berries or nuts.
Toasted whole-grain English muffin topped with eggs, plus avocado slices and uncured turkey bacon.
Whole-grain toast topped with peanut butter and banana slices.
Protein bars with milk.
Whole-grain toaster waffles topped with tub butter or peanut butter, plus fruit and milk or yogurt.
Kid-Friendly Meals: Lunch
Consider the following school lunches or on-the-go meal ideas for your family, so you can avoid hitting the fast-food drive-through.
Tuna, Egg, or Chicken Salad Sandwiches
To add extra protein to your child's sandwich, without resorting to processed deli meats, consider tuna, egg, or chicken salad instead!
Ingredients
Two 5-ounce cans of tuna or chicken (you can also use rotisserie chicken) OR 8 large boiled eggs
1/4 cup of avocado-oil mayonnaise
1 stalk of celery, diced (optional)
1-2 tablespoons of parsley, chives, dill, or other herbs
1/2-2 tablespoons of Dijon mustard
Salt and pepper to taste
Instructions
Combine all ingredients in a small bowl, mix them together, and place them in your refrigerator.
Top whole-grain bread or leafy greens with the salad.
Enjoy!
Servings: 4
Healthy PB&Js
Most kids love peanut butter and jelly sandwiches, so you can't go wrong when choosing them as kid-friendly meals for school lunches.
To make PB&Js as healthy as possible, prepare them on whole-grain bread and choose reduced-sugar jam or jelly.
Pair the sandwich with fruit or veggies plus string cheese, nuts, seeds, Greek yogurt, or milk.
Pita Pockets or Wraps
Change up your kids' school lunch by choosing whole-grain pita pockets or wraps instead of traditional bread for sandwiches.
Fill the wraps with sliced rotisserie chicken, sliced turkey breast, ranch dressing (optional), cheese, avocado slices, or hummus plus fresh veggies.
Here's A Free Weight Loss Meal Plan For Busy Men 40+
Discover exactly what to eat for breakfast, lunch, and dinner to lose belly fat & feel energized 24/7 without hard dieting...
Soups
Consider getting a thermos for your child's lunch so you can pack their favorite soup!
Choose a broth-based, canned soup containing chicken or lean beef plus veggies.
Or, prepare a homemade chicken noodle soup recipe the night before and heat it up in the morning.
Simply fill up a thermos to create a nutritious, on-the-go meal!
Consider the following homemade chicken noodle soup recipe:
Ingredients
2 1/2 pounds of cooked chicken, cubed
1/2 teaspoon of salt
1/2 teaspoon of pepper
1 tablespoon of canola oil
1 large onion, chopped
1 garlic clove, minced
10 cups of chicken broth
4 celery stalks, chopped
4 medium carrots, chopped
2 bay leaves
1/4 teaspoon of dried thyme
3 cups of uncooked whole-grain or egg noodles
1 tablespoon of fresh parsley, chopped
1 tablespoon of lemon juice
Instructions
Season the chicken with salt and pepper. In a large pot, heat the oil over medium-high heat.
Add onions and cook the mixture over medium-high heat for 4-5 minutes.
Add the garlic and cook for another minute.
Add in the chicken broth and bring the mixture to a boil.
Add the chicken, celery, carrots, thyme, and bay leaves.
Reduce the heat and simmer the mixture (covered) until the chicken is tender (about 25-30 minutes).
Remove the soup from heat and add the noodles. While covered, let the soup stand for about 20-22 minutes until the noodles become tender.
Stir in the lemon juice, parsley, and additional salt and pepper as needed. Remove the bay leaves.
Serve and enjoy!
Servings: 10
Snack Foods for Lunch
Don't feel bad for packing an assortment of healthy snacks in your child's school lunch.
Choose one of each of the following nutritious food groups to complete the meal!
Fruits and/or Veggies
Apples, oranges, bananas, grapes, kiwi fruit, fresh pears, or fresh peaches
Fruit packed in 100% fruit juice
Dried fruit without added sugar
AVOID fruits packed in syrup
Sliced fresh veggies
Dried vegetables
Protein Foods
Uncured lean jerky
Hard-boiled eggs
Nuts or seeds
Protein bars
String cheese
Greek yogurt
Cottage cheese
Milk
Plain kefir
Hummus
Peanut butter
Starches
Whole-grain crackers
Unsweetened popcorn
Whole-grain mini pitas
Whole-grain pita chips
Sugar-free granola
Pretzels
Mix and match these items based on your child's preferences and whether or not they have allergies.
Kid-Friendly Meals: Dinner
Consider some of the following simple, kid-friendly meals for dinner.
Try easy, family-friendly recipes or whip up something quick when you're tight on time.
Baked Salmon with Fruit Salad
Try this simple baked salmon recipe with grapefruit salad, or change up the ingredients based on you and your family's preference.
Ingredients
3/4 pound of fresh salmon
1 avocado, cubed
1 grapefruit, peeled and sliced (or choose another fruit)
4 cups of leafy greens
1 lemon
Honey mustard vinaigrette
Salt and pepper to taste
Instructions
Preheat your oven to 350 degrees Fahrenheit.
Place the salmon on a lined baking sheet and season it with salt and pepper.
Bake the fish for 15 minutes or until it flakes easily with a fork.
Peel and slice the grapefruit (or chose another fruit if you prefer).
Place the greens on a plate and top them with avocado, fruit, and vinaigrette.
Top the salmon with lemon juice (optional), serve it with your salad, and enjoy!
Servings: 2
Pesto Pasta
Your entire family can get on board with this nutritious, kid-friendly meal – pesto pasta!
Ingredients
1/2 cup of onion, chopped
2 1/2 tablespoons of pesto
2 tablespoons of olive oil
2 tablespoons of grated Parmesan cheese
1 16-ounce package of whole-grain pasta
Salt to taste
Black pepper to taste
Instructions
Cook the pasta in a large pot of boiling water and drain it.
Heat the oil in a pan over medium-low heat.
Add pesto, salt, pepper, and onion, and cook the mixture for about 5 minutes.
Combine the pesto mixture with your pasta and stir in the cheese.
Serve it with veggies plus chicken, fish, or shrimp, and enjoy!
Servings: 8
Cauliflower Crusted Homemade Pizza
You can prepare homemade cauliflower crust if you have time, but you might also buy this type of ready-made crust at your local supermarket.
Whole-grain pizza crust is another option.
Top cauliflower crust with olive oil and garlic or pesto sauce plus olives, tomatoes, bell peppers, uncured turkey pepperoni, cheese, or any other toppings of your choice!
Follow the instructions on the cauliflower pizza crust package, which might recommend baking your pizza at 425 degrees Fahrenheit for about 12-14 minutes.
Servings: 4-8
Here's How Busy Guys 40+ Are Finally Losing Weight…
If you're in your 40s, 50s, & 60s, you need to eat and exercise differently to lose weight & actually keep it off…
Turkey Meatballs
If you have time, try making homemade turkey meatballs!
If not, find ready-made, healthy turkey meatballs at your local grocery store.
Ingredients
2 pounds of very lean ground turkey
1 cup of bread crumbs
1 teaspoon of garlic powder
2/3 cup of fresh parsley
1/2 cup of onion, minced
2 eggs
1 teaspoon of pepper
1/2 teaspoon of salt
1/2 teaspoon of basil
1/2 teaspoon of oregano
Instructions
Preheat your oven to 350 degrees Fahrenheit.
Combine all of the ingredients in a large bowl.
Mix until just combined.
Line a baking pan with parchment paper.
Form the meat mixture into 1-inch balls.
Bake the meatballs for about 28-30 minutes.
Serve the, over pasta with veggies or in broth-based vegetable soup!
Servings: 50 meatballs
Tomato Mozzarella Salad
Your kids will love this surprisingly delicious, simple, kid-friendly meal idea with tomatoes and mozzarella balls!
Ingredients
3 medium tomatoes
1/2 pound of fresh mozzarella cheese
1/2 cup of basil leaves, torn
3 tablespoons of olive oil
4 teaspoons of balsamic vinegar
Salt to taste
Instructions
Cut the tomatoes and mozzarella into bite-sized cubes.
Add basil leaves (optional) and drizzle the salad with oil and vinegar.
Stir lightly, sprinkle with salt if you'd like, chill, serve, and enjoy!
Servings: 4-6
Additional Kid-Friendly Meals for Dinner
Consider the following simple, kid-friendly dinners when you're tight on time:
Tacos made with very lean ground turkey, taco seasoning, whole-grain tortillas, lettuce, diced tomatoes or salsa, olives (optional), and cheese or diced avocados.
Very lean turkey burgers or veggie burgers topped with cheese or avocado slices plus sliced tomatoes or pickles.
Tomato soup with grilled cheese (made with cheddar or mozzarella cheese) on whole-grain bread.
Simple chili made with tomato soup, beans, very lean ground turkey or very lean (organic) ground beef, and mild chili seasoning.
Tuna melt made with tuna salad, cheese (optional), and whole-grain bread toasted on a hot skillet.
In addition to preparing kid-friendly meals your entire family can enjoy, consider joining the Fit Father Project healthy living program for men.
Doing so helps you get fit, reduce chronic disease risks, and maintain your goal weight for life.
You'll receive health coaching support, additional recipes, nutritious meal plans, workouts designed for men, weekly newsletters, and much more!
Sign up for a Fit Father Project free meal plan and workout to get started today!
Here's How Busy Fathers Over 40 Are Finally Burning Stubborn Belly Fat & Getting Healthy Without Restrictive Diets or Time-Consuming Workouts
This proven "Fit Father Program" has helped 38,000 busy men 40+ lose weight, rebuild muscle, and finally keep the weight off.
If you're frustrated with stubborn belly fat, failed diets, and time-consuming workouts, this is the answer you've been looking for…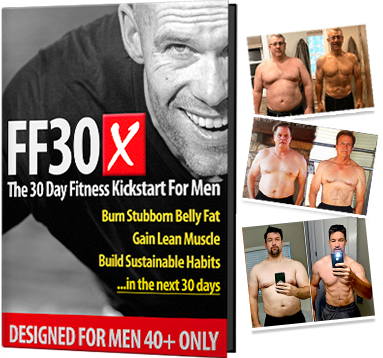 Join 38,000 guys in over 108 countries that are using FF30X to lose weight. You get everything you need to succeed – including:
The Fit Father Meal Plan – with simple & delicious recipes
Safe & Effective Workouts Program – only 90 min/week
VIP Accountability Coaching – our Fit Father Team will personally walk you to success, step-by-step.
LEARN MORE ABOUT FF30X >>
See the FF30X Program overview here. You'll discover how this proven Fit Father Program can help you lose weight and actually keep it off – without the complication and restriction of normal diets. »
*Please know that weight loss results & health changes/improvements vary from individual to individual; you may not achieve similar results. Always consult with your doctor before making health decisions. This is not medical advice – simply very well-researched info on kid-friendly meals.