Reflecting on this new year, I've been asking myself an important question:
"What does it mean to be 'FIT' as a father…?"
Is it losing belly fat?
Having bulging muscles?
Being able to survive that Crossfit class?
Last year, I would have said "YES" to all of that.
This year though, I have an entirely different definition. I'm saying "yes" to something even more special to me…
In 2018, I am stepping up and committing to new healthier lifestyle for my family.


YES, I still want to lose my belly fat, be more consistent with exercise, and start meditating to cut down on work stress.
More importantly though: I want to see my family eat healthier, get plenty of restful sleep, and exercise more.
It's my job to lead them through ACTION … not idle words and empty promises.

That's why this year, you'll see me and our entire brotherhood here at the Fit Father Project practicing what we preach.
Living healthier this year has become a matter of integrity for me – not vanity.
Will I be cutting back my carbs? …Yes.
Will I be skipping desert? …Yes.
Will I be getting to the gym at 5am before work? …Yes.
Will I be following the FF30X Diet & Exercise Program that we use here at the Fit Father Project? …Hell yes!
And when I'm dripping sweat on those dumbbells, I'll be picturing my family watching my transformation…
…and slowly starting to emulate my lead.
I can't think of many things more motivating than that.
-Dr. Anthony Balduzzi
Founder, The Fit Father Project
P.S. If you believe in health and family like we do, I want to invite you to…

Join our email newsletter for motivation, free workouts, and meal plans – sent straight to your inbox every week.
Your new friend & weight loss coach,
Here's How Busy Fathers Over 40 Are Finally Burning Stubborn Belly Fat & Getting Healthy Without Restrictive Diets or Time-Consuming Workouts
This proven "Fit Father Program" has helped 25,000 busy men 40+ lose weight, rebuild muscle, and finally keep the weight off.
If you're frustrated with stubborn belly fat, failed diets, and time-consuming workouts, this is the answer you've been looking for…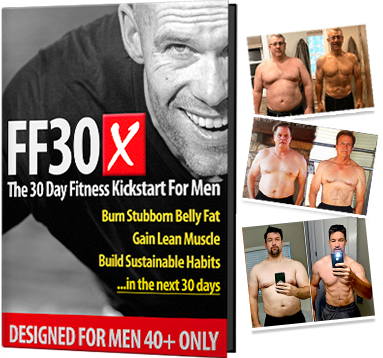 Join 22,000 guys in over 98 countries are using FF30X to lose weight. You get everything you need to succeed – including:
The Fit Father Meal Plan – with simple & delicious recipes
Safe & Effective Workouts Program – only 90 min/week
VIP Accountability Coaching – our Fit Father Team will personally walk you to success, step-by-step.
See the FF30X Program overview here. You'll discover how this proven Fit Father Program can help you lose weight and actually keep it off – without the complication and restriction of normal diets. »
Small note about research cited in this article:

*Always remember: weight loss results & health changes/improvements vary from individual to individual. Just because these studies cite certain data does not mean you will experience these results/outcomes. Always consult with your doctor before making decisions about your health. This is not medical advice – simply well-researched information. Thanks for reading!