Never know what to buy? Whether you're searching for Mother's Day gifts for your spouse, mother, sister, daughter, or any other special lady, we have you covered!
Choose ideas that can improve the health and well-being of your loved ones whenever possible to show you truly care!
Make this Mother's Day one to remember for your spouse, mom, sister, daughter, or any other favorite mom in your life!
Choose Mother's Day gifts that show you care and put thought and time into each one.
Planning fun family activities for Mother's Day and making memories are just as important as picking quality Mother's Day gifts for your loved ones!
Keep reading and learn how to give Mother's Day gifts that keep on giving the whole year!
Go easy on the chocolates this Mother's Day. Learn what sugar REALLY does to your body!
20 Great Mother's Day Gifts
Therapeutic Massage
The gift of therapeutic massage is more than simply a relaxing experience for the favorite moms in your life.
In fact, studies show that massage can reduce depression, chronic arthritis pain, high blood pressure, autoimmune problems, skin conditions, fibromyalgia, and even dementia.
Getting a massage periodically can lower stress, anxiety, and other mood disorders, thereby reducing your loved one's risk of unplanned weight gain.
A massage gift certificate is a relaxing Mother's Day gift idea. You might also offer your spouse a massage given by yourself!
Pedicures
When choosing a pedicure for your loved one as a Mother's Day gift idea, choose a business with exceptional reviews that offers foot, hand, arm, or leg massage in addition to manicures and pedicures.
This provides your loved one with a relaxing, stress-relieving experience.
Watch the kids for a day so your spouse can enjoy a manicure with the girls, or schedule a couples pedicure!
If you prefer, set up a pedicure station at home with your kids. It offers a place to soak and massage feet, as well as trim and paint the nails of your favorite mom!
Homemade Mother's Day Brunch
If you and your loved ones prefer at-home get-togethers over dining out, consider making a homemade Mother's Day brunch with your kids this year.
Examples of nutritious recipes to try include chocolate peanut butter protein shakes, crustless vegetable quiche, and zucchini bread oatmeal!
Outdoor Family Adventures
If the weather outside is nice, consider making this Mother's Day one to remember outdoors, where you can spend quality time with the ones you love.
Stay active with your family by planning a hike or bike through scenic trails.
Pack lots of water and healthy snacks, including nutritious snacks for the kids, and remember to take pictures of your memorable experience!
Healthy Desserts
Skip the candy and other sweets this Mother's Day in favor of healthier alternatives!
Consider the following healthy dessert recipes or protein shake recipes as a homemade Mother's Day surprise your entire family can enjoy together!
If you don't have time for recipe prep, simply choose dark chocolate-covered nuts over milk chocolate or frozen bananas dipped in melted dark chocolate over traditional sweet treats!
Workout Gear
You can't go wrong when choosing workout gear as a healthy Mother's Day gift for the favorite women in your life.
Consider a fitness tracker, sports water bottle, gym or boot camp membership, yoga or Pilates class membership, workout hats, headbands, or gym bags!
At-home exercise equipment makes an excellent Mother's Day gift option too.
Examples include jump ropes, free weights, kettlebells, stair-step boxes, medicine balls, stability balls, treadmills, elliptical machines, rowing machines, and exercise bikes!
Cabin Getaways
Get away with your family this Mother's Day to de-stress, unwind, and spend much-needed time together.
Rent a lake house nearby or take a road trip to get there.
Go fishing, boating, swimming, kayaking, or simply sit in a hot tub to relax and get away from the hustle and bustle of work and busy schedules.
Homemade Crafts or Scrapbooks
Get your kids involved in making homemade Mother's Day cards, drawings, paintings, or other hand-made Mother's Day gifts!
Examples include candles made out of crayons, hand-made picture frames, painted flower vases, and decorated flower pots.
You might consider making a scrapbook with your children's (or grandchildren's) hand and footprints plus your favorite family photos!
Gardening Gear
Outdoor (and indoor) gardening is quite popular, and for good reason.
The favorite moms in your life can grow fresh herbs and vegetables year-round, regardless of the weather during cold winter months.
Consider indoor gardening kits as a Mother's Day gift idea this year, or choose outdoor gardening equipment if the mom in your life prefers to garden outside.
Meet Joint RX. The Advanced Joint Support, Recovery Aid, Inflammation & Pain Reducer for Men 40+
Joint RX is for guys feeling the aches of getting older and want a research-backed supplement to feel better & move younger. It will help reduce pain in your problem areas and help you workout with less pain. Joint RX increases your body's natural joint lubrication to boost your healing and recovery so you stay strong & mobile with age.
Home Meal Delivery Membership
Sometimes you and your spouse simply don't have the desire, or time, to shop for and prepare home-cooked meals from scratch.
If this is the case for the favorite moms in your life, consider getting them a healthy meal delivery service membership as a Mother's Day gift this year!
Your loved ones can save time by not having to shop, measure ingredients, or find their own nutritious recipes.
Horseback Riding
If you're looking for a fun family adventure your spouse, kids, grandkids, and parents can enjoy, consider a horseback riding excursion as a relaxing Mother's Day gift this year.
Trail riding outdoors is a fun way to unwind and spend quality time together with the ones you love!
Facial Kits or Gift Cards
If the moms in your life enjoy looking and feeling young, consider getting them a facial as a Mother's Day gift idea!
Facials and other aesthetic procedures contribute to younger-looking, healthy, refreshed skin.
They offer your favorite moms the renewed self-confidence they deserve!
At-home facial kits make an excellent Mother's Day gift idea for loved ones who prefer getting facials from the comfort of home.
Dietary Supplements for Women
Dietary supplements for women make the perfect Mother's Day gift idea and for good reason.
Supplements can prevent nutrition deficiencies, boost energy, reduce the risk of chronic diseases, and aid in weight loss or healthy weight management.
Examples of dietary supplements for women to consider included protein powder, multivitamin supplements, omega-3 fatty acids, immune boosters, probiotics, heart health supplements, fiber supplements, fruit and vegetable powders (add them to protein shakes), and joint health supplements.
Encourage the moms in your life to check in with their doctor before trying new supplements.
Smoothie Blenders
Whether your favorite moms are already health-conscious or would like to live a healthier lifestyle, consider getting them a smoothie blender as a Mother's Day gift this year!
This practical gift is the perfect way for your family to enjoy nutritious, protein-rich smoothies for breakfast, lunch, snacks, or times you're in a hurry or on the go.
Simply add protein powder, water, or unsweetened plant milk, ice, and add-ins of your choice to the blender and blend the mixture until smooth.
Examples of add-ins to consider include nut or seed butter, veggie or fruit powder, fresh or frozen fruit, coffee, matcha powder, oatmeal, or other ingredients of your choice!
A Personalized Necklace
What better way for the moms in your life to remember their children (or grandchildren) than with a personalized necklace!
Consider a birthstone necklace, an engraved necklace, or a necklace with a locket and photo inside!
This sentimental gift is one with meaning that your favorite moms can enjoy for a lifetime.
Meet Heart RX. The Blood Pressure, Cholesterol, and Healthy Circulation Support For Guys 40+
Heart RX is for guys who are taking (or have taken) medication for lowering cholesterol and blood pressure. Heart RX will provide you with the natural support to improve all aspects of your heart health – including: blood pressure, healthy cholesterol, and better circulation.
Guided Sleep Meditation
Sleep is more important than ever for you and your family's health and well-being.
Many adults experience sleep deprivation because of unhealthy bedtime habits, busy schedules, stress, or anxiety.
Getting a good night's sleep can help your favorite moms reap numerous benefits like healthy weight management, appetite control, improved focus, and a lower risk of illness and disease.
To help the moms in your life get a good night's rest, consider guided sleep meditation apps (along with a sleep mask) for the ones you love!
Encourage them to set a regular bedtime, sleep in a cool dark room, and avoid caffeine, alcohol, and screen time right before bed.
Heated Foot Massager
For times you're not available to massage your spouse's feet or they don't have time for regular pedicures, consider a heated foot massager as a relaxing Mother's Day gift!
Your whole family can reap the benefits of this type of massager that relieves tension and stress, reduces anxiety, promotes better blood flow, and relieves tight muscles and pain.
The moms in your life will adore this gift!
Gourmet Coffee or Tea
Coffee and tea are rich in disease-fighting antioxidants and can give the favorite moms in your life a long-lasting boost of energy.
Caffeine found in these drinks can increase metabolism, improve exercise performance, and enhance mental alertness.
Choose gourmet flavors of coffee or tea for your loved ones this Mother's Day, or consider a coffee (or tea) subscription service!
Meet Burn RX. The Safe & Effective Metabolism Booster To Help You See Faster Results& Feel More Energized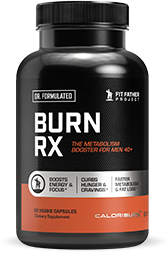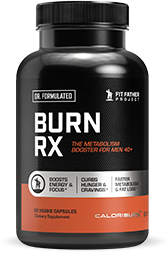 Burn RX is for guys who are working on losing weight and want to see faster and easier results from their eating & exercise efforts. It helps your body burn more fat before, during, and after your workouts, which will improve your body composition while boosting your energy + metabolism.
Skin Care with SPF
Most moms have some type of skincare regimen they follow, which is why you can't go wrong when choosing skincare products as a Mother's Day gift idea for loved ones this year.
Moisturizers and wrinkle creams containing sun-protecting factor (SPF) can keep moms' skin glowing and youthful while protecting them from harmful ultraviolet radiation and sun damage associated with it.
Health Program Membership
Whether the special moms in your life already live a healthy lifestyle or would like to get back on track with healthy habits, a Fit Mother Project membership makes the perfect Mother's Day gift for moms of all ages!
Upon joining, the moms in your life receive custom healthy meal plans, daily fat-burning, and strength-building workouts, nutritious recipes, newsletters, health coaching support from medical experts, social support from other Fit Moms, and more!
They can try out the Fit Mother Project program at no cost by signing up for a free FMP meal plan and workout!
Here's A Free 24-Min Fat Burn Workout For Busy Men 40+
This powerful workout will reignite your metabolism to burn fat 24/7 like you did in your 20s…
What NOT to Give for Mother's Day
In addition to choosing the best Mother's Day gifts, know which gifts to steer clear of this year and in the years to follow.
Examples of Mother's Day gifts to avoid, and the reasons why, are as follows:
Candy/Sweets
While candy might seem like a good gift idea because many moms do have a sweet tooth, sweet treats aren't the best choice for the health of the favorite moms in your life.
Choose other options from the list above, including healthier dessert recipes instead of sweets that are loaded with added sugar.
Alcohol
Wine and other alcoholic drinks make easy Mother's Day gift ideas, but they aren't the best option for health-conscious moms.
To reduce the risk of cancer and other chronic diseases, it's a good idea to limit alcoholic drinks or avoid them.
Consider healthier Mother's Day gifts or activities instead!
Clothes
While many women love clothes, clothing doesn't make the best Mother's Day gift.
Why? It's difficult to choose the best style and fit for each mom in your life.
If your loved one needs new clothes, consider getting them a gift card or taking them on a shopping spree!
Shoes
Shoes are difficult to shop for unless you're picking out shoes for yourself.
Even if you know the shoe size of the special moms in your life, sizes vary by brand and some shoes simply don't feel comfortable when tried on.
Slippers are a better bet. Or, consider getting a gift card at your loved one's favorite store!
Generic Cards
Mother's Day cards make the perfect addition to other thoughtful Mother's Day gift ideas.
When choosing a card, however, spend time choosing one with meaning rather than those containing generic words.
Write something special on each card and recruit your kids to help you.
Consider homemade cards using your and your kids' (or grandkids') creativity!
Doing all the cooking this Mother's Day? Check out our recipes archive!
Here's How Busy Fathers Over 40 Are Finally Burning Stubborn Belly Fat & Getting Healthy Without Restrictive Diets or Time-Consuming Workouts
This proven "Fit Father Program" has helped 38,000 busy men 40+ lose weight, rebuild muscle, and finally keep the weight off.
If you're frustrated with stubborn belly fat, failed diets, and time-consuming workouts, this is the answer you've been looking for…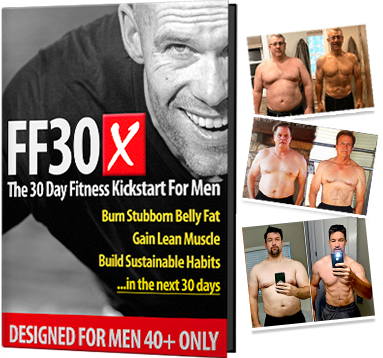 Join 38,000 guys in over 108 countries that are using FF30X to lose weight. You get everything you need to succeed – including:
The Fit Father Meal Plan – with simple & delicious recipes
Safe & Effective Workouts Program – only 90 min/week
VIP Accountability Coaching – our Fit Father Team will personally walk you to success, step-by-step.
LEARN MORE ABOUT FF30X >>
See the FF30X Program overview here. You'll discover how this proven Fit Father Program can help you lose weight and actually keep it off – without the complication and restriction of normal diets. »
*Please know that weight loss results & health changes/improvements vary from individual to individual; you may not achieve similar results. Always consult with your doctor before making health decisions. This is not medical advice – simply very well-researched info on Mother's Day gifts.