Have you ever tried to eat healthier, but found it so damn difficult because you're juggling work, family, and a million other things?
On this page, I'm going to teach you the secrets of how you can finally find the time to fit healthy eating into your busy schedule and stressful life.
From the desk of: Dr. Anthony Balduzzi, the health expert for busy fathers
If you've struggled with being too busy to eat healthy, I totally get it.

As a busy father, you probably know that finding time to eat a healthy diet can be one of the biggest challenges to both losing weight and living healthier.
Here at the Fit Father Project, we see this "I'm too busy to eat healthy" problem all the time. In fact, we see it so often that we've actually given it a name…
We call this "Father No Time Syndrome."


You're suffering from "Father No Time Syndrome" if you feel you have no time to follow a healthy diet or exercise because life is just too damn busy. If you're feeling this way, I have some really good news for you…
My promise to you in this article: In the next 10 minutes, I am going to show you my 3-Step Fit Father Healthy Eating System that will enable you to prepare healthy meals in less time so that you can eat healthier and lose weight – no matter how busy your schedule is.
Full disclosure: Even though I teach this "health and fitness stuff" specifically for busy fathers, I used to suffer from "Father No Time Syndrome" myself before I discovered the time-saving strategies I'm going to share with you in this article.
Specifically, in this article you're going to discover:
The perfect portions for your healthy meals (proteins, carbs, & fats).
How to pick your 3x "Go-To Healthy Foods" to SIMPLIFY your eating plan.
How to prepare a week's worth of healthy meals in just 90 minutes.
And at the bottom of this page, I am also going to invite you to join our Fit Father 30-Day Program to ensure you lose weight and get the fastest results possible in the next month – on a simple plan you'll actually ENJOY sticking to.
Sound good? Good. Let's dive in and start fixing your "Father No Time Syndrome."
The REAL TRUTH about "not having time" for healthy eating
I still remember how I used to arrive home after a long day at work feeling completely exhausted and starving.
I'd pull out a frozen dinner and toss it in the microwave before turning on the TV and crashing onto my couch.
Even though the microwave meal said "Healthy Choice" on the label, deep down, it wasn't actually healthy for me. I knew I wanted to find a way to make healthier choices. I was just so exhausted and busy at the time.
Hell, maybe you've experienced similar things yourself…?
Most of us busy guys know that eating fresh chicken, rice, and vegetables is much healthier than eating a microwave meal, but microwaving something quick often seems much more convenient. It's easy to tell ourselves:
"It's fine to treat myself just this once. Just a little treat for all my hard work this week.
Do those words ring any bells for you too…?
Here's the truth I realized after YEARS of repeating this unhealthy pattern: Even though you and I are busy guys with jobs, families, and responsibilities… "not having enough time" is not the actual problem we're facing.
The REAL PROBLEM is that we don't prioritize healthy eating because we often fail to plan and prepare healthy food in advance by completing some simple meal prep rituals that (as you'll see in a minute) can make time a "non-factor."

You're probably busy now, and I can bet you will still be very busy tomorrow. With that in mind, the key to you "finding time" for healthy eating is to make time by starting MEAL PREP HABITS that will ensure you follow-through on a healthy diet.
In the rest of this guide, we're going to cover our 3-Step Fit Father Meal Prep Ritual (also called "The 3 P's") by the men inside our Fit Father 30X Program.
It's a simple fact: Meal planning is just as important as knowing which healthy foods to eat. That's why we teach you BOTH the proper foods to eat and the proper preparation rituals to ensure those foods become habits in your life.

Our eating approach, which has become known as "The Fit Father Diet," has helped over 35,000 busy father lose unwanted fat.
One main reason our eating approach is so successful is that we show you how to make healthy eating simple and sustainable over the long term. To win with your healthy eating, you need quick, simple meals in addition to some time-efficient preparation rituals.
On that note…
Let's meet the "3 P's" of our Fit Father Meal Preparation Ritual.

Step #1: Planning – I want you to choose 3 "Go-To Foods" for each food type: Protein, Carbs, Fats & Vegetables.
Here's a simple (yet important) question for you: if your favorite healthy foods were already cooked, sitting in your refrigerator… would you eat them?
Of course, right? If you had your favorite healthy foods prepared ahead of time, sticking to a healthy eating would be a breeze right? Finding time to cook and eat healthier wouldn't be such a problem.
With that in mind, the key to eating healthier consistently is to get your favorite healthy foods INTO your refrigerator on a consistent basis. This sounds simple in concept, but the application of this idea is incredibly powerful…
Here's our simple solution (and challenge) for you: we suggest you choose 3 of your favorite healthy foods from each of the food types shown below.

The simple action step of choosing and writing down your 3x "Go To Foods" will give you tremendous clarity on which foods you need to purchase and prepare each week.
By pre-selecting your "Go To Foods," you will save a ton of time by knowing exactly which foods you'll be eating each week while staying more consistent with your eating plan.
Here is why you need each of these 4 categories of "Go To Foods"
Protein: Protein is important in your diet as it helps the growth of lean tissue, increases your metabolism and helps you to feel full. Some suggestions for good sources of protein are:Eggs, Chicken, Lean Beef, Turkey, Fish, Whey Protein.
Carbs: Contrary to the common misconception of some diets, carbs should definitely be included in your healthy eating plan. You just need to make sure to eat the right kind of carbs in the right portions. Carbs are one of your body's main energy supplies, and good sources are:Sweet Potato, Quinoa, Brown Rice, Wholemeal Pasta, Beans, Fruit, Vegetables.
Fats: Healthy fats are also very important too. They help to control inflammation, support your hormone production, and provide your body will energy. Good sources of healthy fats are:Avocado, Nuts and Seeds, Olive Oil, Egg Yolks, Natural Fats in Salmon, Sardines.
Vegetables: Vegetables provide the vitamins and minerals your body needs to feel energized, as well as fiber to help improve and maintain digestive health. The best vegetables are the dark, green leafy veggies like:Broccoli, Asparagus, Leafy salad (Spinach, Kale, Rocket), Brussels Sprouts.
Your action step: Choose your top 3 'Go-To' foods from each food group above. What are your favorite proteins, carbs, veggies, and fats? Write them down.
We have all the men inside our Fit Father 30X Program select their "Go To Foods" before we hand them their full meal plan. It's essential to success.
I also want you to commit to purchasing your "Go To Foods" in bulk this week because as we move on to the second 'P', I will show you the next secret to cutting down the time it takes to prepare these foods.
Step #2: Prepare – Use The Fit Father Meal Prep Ritual
After you've grocery shopped for your "Go To Foods" in bulk, it's time to prepare your week's work of healthy food.
Meet "The Fit Father Meal Preparation Ritual." In just 90-minutes you can prepare an entire week's worth of your favorite foods. This Meal Preparation Ritual week will become your biggest time-saving health habit.

You can use the following kitchen tools:
A rice cooker – to prepare your "Go To Carbs" like rice, quinoa, oatmeal, etc.
An oven – to prepare your "Go To Proteins, Carbs, & Veggies" – like meats, potatoes, & greens.
A grill – to prepare your "Go To Proteins" like chicken, steak, and fish.
A stovetop – to prepare your "Go To Veggies" like steamed broccoli or sauteed greens.
Think about meal preparation this way: if you choose NOT to prepare meals in advance, you are forcing your future self to make 21 meals decisions each week (3 meals/day x 7 days per week) – where you'll have to both find the time to acquire healthy food AND exercise willpower to actually make healthy choices.
Plus: if each meal takes even 20 minutes to prepare, that is 7 hours per week you will spend preparing food that you could have done in 90 minutes.
Here's the truth: Failing to prepare healthy food is one of the most damaging, time-wasting, and inefficient things that can happen in your week.
Using the Fit Father Project method, I prepare my meals twice per week (Sunday and Wednesday), taking around 1-1.5 hours each time.

My total preparation time is ~ 120 minutes, saving me between 4-5 hours throughout the week – while keeping me more organized and much more consistent with my healthy diet that I want to follow.
The reason this ritual saves me so much time is that I can prepare all my "Go To Foods" together. Here's exactly how I execute my Fit Father Meal Prep Ritual:
I season my chicken, turkey and beef steaks and put them in the oven.
I put my brown rice and quinoa in the rice cooker with some vegetable stock.
I put pasta on the stovetop and place my vegetables in the steamer.
In 90-minutes, my food is prepared for the next 4-5 days.
I then store all the ingredients in separate containers and put them in the refrigerator until I need them. It really is that simple.
Meal preparation is easily the best time investment I make all week. It saves me so much frustration and gives me an amazing ROI on my time and money.
Yet, there is one final step after we've prepared our "Go To Foods" in bulk…
Step #3: Pack Meals – Once your "Go To Foods" are prepared, pack them into "Perfect Plates" for the week
When it comes to packing up your meals for the week ahead, we have a system here at the Fit Father Project called building "Perfect Plates."

All of the meals you eat throughout the week should generally follow this "Perfect Plate" portion structure:
1/2 plate filled with Vegetables
1/4 plate filled with Protein
1/4 plate filled with Healthy Carbs
Small portion of Healthy Fats
This "Perfect Plate" portion guidelines ensure that you stay full – enjoying delicious foods you love – while still having the ideal portioned meals for fat loss.
At this point, you have pre-planned, purchased and prepared your "Go To Foods." You now have everything on hand that you need (at any time) to build incredibly healthy meals using this "Perfect Plate" format.
For your meals throughout the week, go to the refrigerator, choose 1 portion of each of those food groups, pack them up, and you're ready for the day! I hope you can see how some simple preparation tips like these can be a game changer for your ability to consistently eat healthier.
Here's the best part: the tips in this Free Guide are just a few of the dozens of powerful strategies we hand you inside our Fit Father 30X Program – which also includes:
the full Fit Father Meal Plan
the Fit Father Recipe Book
the grocery shopping lists
the Fit Father Workout Program
…and the accountability to ensure you stay on track.

The combination of all these essential elements is the main reason so many busy fathers have transformed their health, body, and lives with our FF30X plan.
Oh, and here's one more valuable tip for you…
Here are some examples of simple, healthy meals you can prepare using our "Perfect Plate" guide.
Breakfast (8am): "The Egg & Avocado Bowl" – 2 egg whites + 2 whole eggs, 1/2 cup quinoa, 1/2 avocado, mixed vegetables or green salad.Prep time: 4 minutes – Cook your eggs, reheat your pre-prepared quinoa, cut your avocado and take out your pre-prepared veggies. Combine in one big bowl and stir. Add hot sauce or salsa if desired.
Lunch (12pm): "The Turkey Pesto Manwhich" – 2 slices Ezekiel bread, lean turkey deli meat, 1 tbsp pesto, hot mustard, mixed salad.Prep time: 3 minutes – Toast your bread, slap on your turkey meat and salad, spread your mustard and pesto. Voila! You're done.
Snack (3pm): Protein bar or piece of fruit with 1/4 cup nuts.Prep time: 10 seconds – Just pick up and unwrap the bar!
Dinner (7pm): "Chicken, Rice, & Greens Plate" – 1x chicken breast, 1 cup brown rice, side of steamed broccoli.Prep time: 5 minutes – Plate up the ingredients that you prepared ahead of time during your Fit Father Meal Prep and reheat for 3 minutes
Total prep time for the day: 12 mins 10 secs
** For the complete Fit Father Meal Plan – with all the metabolism boosting recipes, grocery shopping lists, supplements guide, and meal timing schedules, check out our Fit Father 30X Program.

As you can hopefully see, with the proper strategies, healthy eating doesn't need to take a huge amount of time. All you need to do is follow the "3 P's".
When you apply these strategies in the context of a comprehensive eating, exercise, and accountability plan, you can see amazing results like our FF30X Program member Bill who shared this check-in after Week #1 on the plan:

I hope you're beginning to see how powerful (and simple) your results can be when you finally start a healthy eating & exercise program – designed specifically for you as a busy father.
If you liked these free tips, then you're going to absolutely LOVE our Fit Father 30-Day Body Transformation Program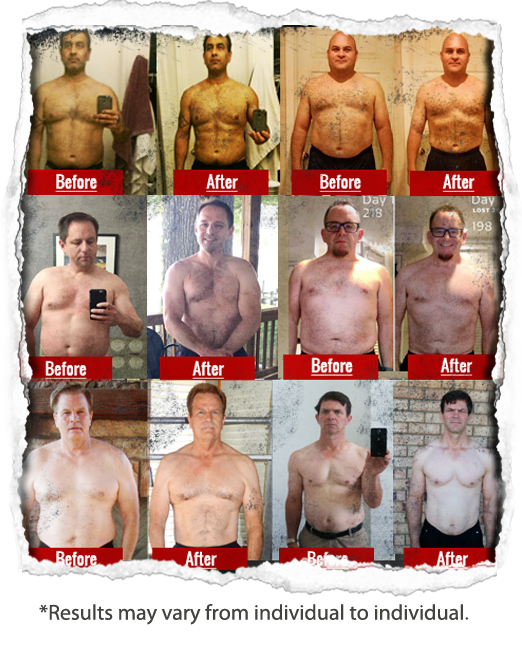 As effective as the tips in this free guide are, the strategies I shared with you today are ONLY the first step of the best meal plan & workouts SPECIFICALLY for YOU as a busy father.
If you're the type of guy who is looking for a PROVEN, SIMPLE, & COMPREHENSIVE PLAN that hands you the exact workout routine, meal plan, and motivation support so that you can see fast and sustainable fat loss and muscle building…
Then you'll want to continue reading this page to learn more about Fit Father 30X (FF30X) – the world's first body transformation program designed specifically for fathers.
Fit Father 30X is your new battle plan. You just follow along, and the results happen automatically because we've done all the hard work creating the perfect program for busy fathers.
To learn more about Fit Father 30X, click the link or banner image below:

>> Click Here to Read the Fit Father 30-Day Program Overview Letter <<

On behalf of my entire team, I want you to know that we are really grateful to help you get started with us here at the Fit Father Project.
We look forward to seeing you in the next training and helping you lose weight and finally get healthy for your family inside FF30X.
If you have ANY questions about this article OR our Fit Father 30X Program, feel free drop us a line below. Our men's health experts here at the Fit Father Project are here to help support you on your journey to weight loss, strength, and greater health – for you and your family.
Happy to be in your corner,
Here's How Busy Fathers Over 40 Are Finally Burning Stubborn Belly Fat & Getting Healthy Without Restrictive Diets or Time-Consuming Workouts
This proven "Fit Father Program" has helped 25,000 busy men 40+ lose weight, rebuild muscle, and finally keep the weight off.
If you're frustrated with stubborn belly fat, failed diets, and time-consuming workouts, this is the answer you've been looking for…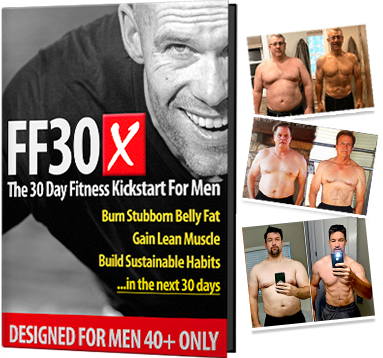 Join 22,000 guys in over 98 countries are using FF30X to lose weight. You get everything you need to succeed – including:
The Fit Father Meal Plan – with simple & delicious recipes
Safe & Effective Workouts Program – only 90 min/week
VIP Accountability Coaching – our Fit Father Team will personally walk you to success, step-by-step.
LEARN MORE ABOUT FF30X >>
See the FF30X Program overview here. You'll discover how this proven Fit Father Program can help you lose weight and actually keep it off – without the complication and restriction of normal diets. »
Small note about research cited in this article:

*Always remember: weight loss results & health changes/improvements vary from individual to individual. Just because these studies cite certain data does not mean you will experience these results/outcomes. Always consult with your doctor before making decisions about your health. This is not medical advice – simply well-researched information. Thanks for reading!