Regardless of what meal it is, preparing meals can be a pain. But with some great pressure cooker recipes, mealtime can be a breeze!
Between work, taking care of your kids, and getting to the gym, it's hard to find time to prepare healthy meals for you and your family.
But you don't want to waste your workouts by stopping for fast food afterward!
Luckily, you can prepare some healthy and delicious meals quickly and easily using an instant pot or pressure cooker.
Keep reading for some of our favorite pressure cooker recipes.
Want some more ways to make mealtime easier? Check out these Fit Father Project recipes!
Here's A Free Weight Loss Meal Plan For Busy Men 40+
Discover exactly what to eat for breakfast, lunch, and dinner to lose belly fat & feel energized 24/7 without hard dieting...
Traditional Pressure Cooker vs Instant Pot
If you aren't familiar with pressure cookers, these are large stovetop pots that use high pressure to cook meals up to 10 times faster than regular cooking methods.
While pressure cookers can prepare foods at a quick rate, they can be bulky and do require a stovetop to use.
Instant Pots are the new kid on the block, and have quickly grown in popularity.
Instant Pot is actually a brand name and is just one of a number of electrical multi cookers.
However, the Instant Pot name has seemingly become interchangeable with all electrical pressure cookers.
While stovetop pressure cookers really only have one function — to cook at high pressure — Instant Pots are more of a "multi-cooker." These gadgets can do anything from steaming your veggies to cooking a pot of chili.
Another big advantage of an electrical pressure cooker is that you don't have to stand in the kitchen and keep an eye on it as you do with a stovetop pressure cooker.
You just need to select your cooking time or food type and set the timer.
This means that you can throw in your ingredients and go about your business while your meal cooks.
So if you are in a rush and still want to get all of the nutritious benefits of a home-cooked meal, try out a few of these healthy and delicious pressure cooker meals that the whole family will love.
Start the Day Right With Pressure Cooker Breakfast Recipes
We all know how important breakfast is for our overall health.
Unfortunately, many busy dads miss out on this first meal of the day simply because they don't have enough time to prepare something nutritious.
This means most guys will either skip breakfast altogether or grab something pre-packaged and full of unnecessary ingredients.
Yes, a lot of those "healthy" breakfast bars out there are just packed with sugars!
With an Instant Pot, you can dump the ingredients in when you wake up and have breakfast ready before you walk out the door!
Pressure Cooker Protein-Packed Steel Cut Oats
Steel-cut oats are a tasty way to up your protein and fiber intake in the morning.
Plus oats are packed with B vitamins and also help lower cholesterol.
Steel-cut oats beat out instant oatmeal for nutritional value since they don't have added sugar.
And research has found that people who include oatmeal in their diets have better nutrient intakes and higher diet quality.
However, most people don't have the time to prepare steel-cut oats in the morning. Enter the Instant Pot!
All you need for this recipe is your oats, milk, and your choice of protein powder.
You can change the number of ingredients based on how much oatmeal you want to make.
All you have to do is be sure to keep the ratio of oats to milk at 1 to 3. So for each one cup of oats, you need to add 3 cups of milk.
Using milk instead of water will increase your calcium intake in the morning.
You can use any type of milk you like-soy, almond, coconut — it all will taste delicious!
Place steel cut oats and milk into the instant pot and stir together.
Close the Instant Pot, turn the valve to seal, and set your Pressure Cooker to Pot to high pressure.
Then set the timer to 10 minutes.
It will take a few minutes to build up enough pressure, but it will count down from 10.
When the timer goes off, quick release your Instant Pot and let the steam pour out.
Open your pressure cooker and stir the steel cut oats.
Add in a couple of tablespoons of your favorite protein powder and stir until well combined.
Not only are you getting a ton of nutrients and protein with this breakfast, but the oats will also digest slowly and keep you feeling full until lunch rolls around.
Egg-cellent Pressure Cooker Bake
Eggs often get a bad rap because of their cholesterol content, but a recent 2020 study from the Journal of the American Heart Association found no significant association was found between egg consumption and mortality in US adults.
Plus eggs are one of the best sources of protein out there.
Eggs are considered a complete protein because they contain all of the essential amino acids.
Not only that but they are packed with vitamins A, D, E, and B, zinc, and iron.
Throw in some wholesome veggies and you have a healthy, mouth watering breakfast the whole family will love.
Some guys don't realize that you can actually use a cake pan, casserole dish, round baking dish, or any oven safe bowl in your pressure cooker.
This means you can make some amazing casseroles, like this egg bake, without having to turn on your oven.
Ingredients
2 cups frozen hash browns
6 eggs
¼ cup milk
½ cup shredded cheddar cheese
1 teaspoon kosher salt
½ teaspoon pepper
Your choice of veggies — some tasty options include onion, red pepper, spinach, mushrooms, and green peppers
Directions
Set the pressure cooker to sauté and add in any veggies that you would like and sauté until tender, about 3 minutes.
Add in frozen hash browns and stir until slightly thawed, about two minutes.
Grease an oven safe container, like a casserole dish, that will fit into your pressure cooker.
Whisk together eggs, milk, shredded cheese, and salt and pepper in a separate bowl, and then add bacon and veggie mixture to the eggs.
Pour the egg mixture into your greased, heatproof dish.
Then pour 1 ½ cups of water into your pressure cooker and set the trivet inside.
Place a heatproof bowl with egg mixture on top of trivet.
Lock the lid and set to high pressure for 20 minutes with a quick release at the end.
Loosen edges then dump out onto a large plate. Enjoy!
Healthy Pressure Cooker Lunches
Instant Pot Pulled Barbecue Chicken Sandwiches
Chicken is an excellent source of protein, and by choosing skinless chicken breast you will keep the fat content down.
Be sure to pick a whole wheat bun with high fiber content.
The first thing on the ingredient list should be whole wheat flour.
If it says "wheat flour" or "enriched bleached flour" (or similar), that tells you white flour was mostly used, not "whole-wheat flour."
Whole grain bread is naturally low in fat, contains 10% to 15% protein, and is packed with fiber.
Plus, it is full of B vitamins and antioxidants.
Ingredients
1 cup chicken stock or water
3 lb chicken breast
1/2 teaspoon onion powder
1/2 teaspoon garlic powder
1/2 teaspoon paprika
BBQ sauce-1 1/2 cups
1/2 teaspoon grated onion
2-3 tablespoons brown sugar
2 teaspoons Worcestershire sauce
Instructions
Place the ingredients in the instant pot in this order: chicken stock (or water), chicken, onion powder, garlic, powder, paprika, salt, BBQ sauce, grated onion, brown sugar, and Worcestershire sauce.
Do NOT stir.
You want the water to stay on the bottom of the pot so the instant pot comes to pressure.
Place the lid on the instant pot making sure the valve is in the sealing position.
Press manual (high pressure) and set to 15 minutes.
Let the pressure naturally release for 10 minutes.
Add more BBQ sauce if desired.
Shred and serve on a whole wheat bun
This amazingly delicious pulled chicken is great for sandwiches. But you can use this as a filling for tacos, wraps, or even on a salad.
If you refrigerate the leftovers they will be good for 2-3 days to use for your lunches.
Cold-Busting Chicken Soup
Soups make another great lunch dish, but can be time consuming to cook.
With a pressure cooker, you can simply chop up all of the ingredients and throw them in the pot.
You can refrigerate, or even freeze, the leftovers for lunches throughout the week.
As an added benefit, chicken soup can also help enhance your immunity.
A 2000 study from the medical journal "Chest" found that chicken soup may contain a number of substances with beneficial medicinal activity.
A mild anti-inflammatory effect could be one mechanism by which the soup could result in the relief of symptomatic upper respiratory tract infections.
Ingredients
3 cups vegetable broth
1 and 1/2 cups water
4 garlic cloves, minced
1 medium yellow onion
2 lbs of potatoes
4 celery stalks
4 medium carrots
15 oz can of diced tomatoes
1 teaspoon dried oregano
1 teaspoon dried thyme
A handful of fresh parsley, chopped
2 bay leaves
Salt to taste (try to use a minimal amount)
Pepper to taste
Instructions
Roughly chop the vegetables into big chunks.
Add everything to your Instant Pot.
Make sure the liquid is covering the veggies.
If you added extra vegetables you may need to increase the broth and seasonings.
Press the manual/pressure cook feature and set the IP to 10 minutes at high pressure.
Allow the soup to naturally release pressure for 5-10 minutes, then turn the steam knob and quick release the remaining pressure.
Carefully open the lid and give the soup a stir.
Healthy and Delicious Pressure Cooker Dinners
After a busy day of work, cooking a high quality dinner may be one of the last things on your mind.
Especially when you are trying to come up with foods that both you and your kids will enjoy.
With a pressure cooker, you can whip up super nutritious dinners that your kids will never guess are actually good for them!
Immune-Boosting Instant Pot Chicken and Rice
The old classic of chicken and rice is sure to be a family favorite.
Using lean skinless chicken breast will give you high quality protein without excess fat or calories.
Plus, the added spices are a great way to add immune enhancing ingredients to your meal.
For example, curcumin, the active ingredient of turmeric, has been shown to have numerous benefits, including antiviral and anti‐inflammatory actions.
And garlic has been shown to help prevent viral infections by enhancing the immune response.
Ingredients
2 teaspoons coconut oil
1 small diced yellow onion
1 1/2 cups uncooked long grain brown rice
3 large carrots peeled and cut 3/4-inch-thick slices
2 large red bell peppers cut into half inch slices
3 cloves minced garlic
1 teaspoon ground ginger
1 teaspoon ground cumin
1/2 teaspoon ground turmeric
1/4 teaspoon ground coriander
1 cup low sodium chicken broth
1 1/2 pounds boneless skinless chicken breasts
Instructions
Set your pressure cooker to saute mode.
Add the coconut oil.
Once this starts to simmer, add the onion and cook for about 3-4 minutes, or until translucent.
Add the rinsed brown rice, carrot, red pepper, garlic, ginger, cumin, salt, turmeric, and coriander.
Stir to coat the rice in the oil and spices and cook for about 1 minute.
Stir in a splash of the chicken broth.
Scrape a spoon along the bottom to break off any stuck-on bits of food.
Stir in the remaining chicken broth.
Finally, place the chicken breasts in a single layer on top.
Cover and seal the Instant Pot and cook on high pressure for 20 minutes.
Allow the pressure to release naturally for 15 minutes, and then vent to release remaining pressure.
Uncover and remove the chicken breasts to a cutting board.
Dice or shred with two forks and return to the pot.
Stir together and serve!
Healthy Turkey Chili
This is another great dinner that is packed with protein, fiber, and high-quality nutrients, that can be easily prepared with a pressure cooker.
Ingredients
2 lbs. ground turkey
1/2 tsp. salt
1/2 tsp. black pepper
1 small yellow onions diced
1 small bell bell pepper diced
Drained kidney beans-15 oz can
Diced tomatoes-15 oz can
Drained pinto beans-15 oz can
Drained black beans-15 oz can
2 Tbsp. chili powder
1 tsp. ground cumin
1 tsp oregano
4 cups chicken broth
1 Tbsp. garlic powder
Instructions
Select the saute setting on your electric pressure cooker.
Place two pounds of lean ground turkey, along with the salt and black pepper, and cook for about 6-8 minutes, breaking the turkey apart until it is no longer pink.
Add the onion about halfway through cooking the turkey.
Once the turkey is browned, stir in the remainder of the ingredients.
Close and lock the lid and pressure-release valve.
Adjust to pressure-cook on high for 10 minutes.
Once finished cooking quick-release the pressure and serve up a delicious protein-packed, low fat dinner.
The Immune Booster Guys 40+ Are Using To Kill Viruses & Feel Younger…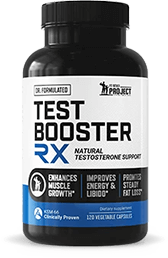 As men age, our immune systems get weaker.
It's a fact. After 40, you become more vulnerable to viruses, cancers, and even Alzheimer's disease. Average guys just let this all happen. But now, with Immune Booster RX, you can take the power back.
Healthy Pressure Cooker Recipes For The Whole Family!
Being a busy dad means not having a ton of time to spend in the kitchen preparing healthy meals for your family.
Luckily, with a pressure cooker, you can save time and whip up dishes that are not only good for you but also taste amazing.
Don't be surprised if your family is asking you to cook every night!
Here's How Busy Fathers Over 40 Are Finally Burning Stubborn Belly Fat & Getting Healthy Without Restrictive Diets or Time-Consuming Workouts
This proven "Fit Father Program" has helped 38,000 busy men 40+ lose weight, rebuild muscle, and finally keep the weight off.
If you're frustrated with stubborn belly fat, failed diets, and time-consuming workouts, this is the answer you've been looking for…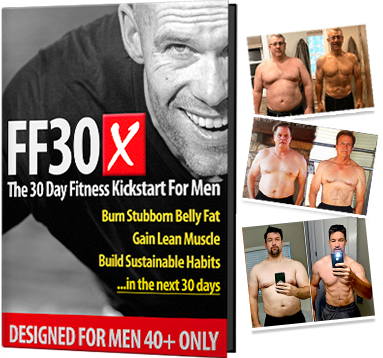 Join 38,000 guys in over 108 countries that are using FF30X to lose weight. You get everything you need to succeed – including:
The Fit Father Meal Plan – with simple & delicious recipes
Safe & Effective Workouts Program – only 90 min/week
VIP Accountability Coaching – our Fit Father Team will personally walk you to success, step-by-step.
LEARN MORE ABOUT FF30X >>
See the FF30X Program overview here. You'll discover how this proven Fit Father Program can help you lose weight and actually keep it off – without the complication and restriction of normal diets. »
*Please know that weight loss results & health changes/improvements vary from individual to individual; you may not achieve similar results. Always consult with your doctor before making health decisions. This is not medical advice – simply very well-researched info on pressure cooker recipes.