Y
ou need to be motivated in order to achieve anything in life. Whether you're looking to lose weight, build muscle, or even take over the world, you have to be motivated enough to chase your goal. What may surprise you is that there is actually a
science of motivation
which you can learn and apply to help you achieve anything.
The Fit Father Project is here to help you improve your health, fitness, and quality of life.  You only need a little motivation to join the FF4L today and gain the support of hundreds of other men.
You'll also gain access to a huge array of information regarding every aspect of your life. We're here to help you get motivated and succeed!
Everyone Feels Motivated
Motivation is the feeling inside you that drives you to achieve something. Being motivated will make you pursue your goal with more effort and help you to succeed.
Of course, it is possible to accomplish things without feeling motivated, but the difference will be noticeable. You'll be going through the motions as opposed to really trying, and you'll be able to tell from the results.
But motivation is not always easy to quantify. In fact, it is always there and plays a part in every decision you make.
For example, a simple decision like what to have for breakfast is motivated by desire. It is possible that you have a set breakfast schedule that you have created out of habit or a desire to lose weight.
The fact is that your motivation is what enabled you to create the habit or schedule.
Research backs this science of motivation.  Take a look at this research into weight loss, long-term weight control, and the science of motivation.
It demonstrates how modern man has become conditioned to live sedentary lives and eat processed foods that are high in unneeded energy. Many people are not motivated to change this scenario, although governments are working to implement measures and reduce obesity.
But people who want to change and accept weight-loss behaviors, not only feel more competent and autonomous but are more likely to commit to long-term changes.
This study emphasizes the role of science in motivation. It specifically looked at whether a trigger would initiate motivation and sustain it.
This is the key and what the FF4L is here to help you with. Sustained motivation through support and accountability will help you achieve your goals.
How Motivation Is Created
We've already touched on how motivation is created. Your desire will drive you to make certain choices, and specific events can motivate you to start a new fitness program or change your eating habits.
But how do you create long-term motivation? This is the real science of motivation, devising a way in which you can continue to work towards your goals even after the initial drive to succeed has passed.
The same study looks at this by assessing the quality of your motivation. The stronger the desire for something, the longer your motivation will last. You can't tell yourself to become motivated. You need to want something badly enough to chase after it.
Motivation inspires you to chase a dream, even if the outcome seems implausible.
Research into the science of motivation demonstrates that the quality of your motivation will be affected by your goals. Personal health and reasons relating to your own intrinsic needs will give you a much higher quality of motivation than if you are attempting something to please others.
In many cases, your failure to achieve isn't due to a lack of motivation. It is directly related to the quality of your motivation and how you use this force to achieve your goals.
Using the Science of Motivation to Get Motivated
The crucial lesson to learn from the research into the science of motivation is that the quality of your motivation is key.
By understanding what motivates you it is actually possible to improve your motivation and make it easier to achieve anything!
You can use these tips to build the quality of your motivation and create lifelong habits instead of failed attempts:
Small Scale Goals
Boost your motivation by setting yourself small goals that are relatively easy to achieve. Each of these steps will take you closer to your overall goal.
Small goals allow you to see the big picture develop slowly, one hurdle at a time, allowing you to achieve things you never thought possible.
One Step at a Time
Just as you need to set small goals, you also need to acknowledge that it is much easier to stay motivated and move forward if you take small steps.
You can't drop 50 pounds and build enough muscle to lift 100 pounds overnight, even if you believe the most common weight loss myths.
Realizing that you need to focus on one step at a time will help you to achieve your dreams and stay motivated along the way.
The true science of motivation is simply to keep your aims bite size. Being able to achieve something will inspire and motivate you to do more.
Rewards Boost Motivation
You should never underestimate the power of rewards. When even a small goal seems difficult to reach, you can find the motivation you need by thinking about the reward you'll get when you get there.
Research actually backs this finding. Having a reward for each step you take towards your achievement will actually help to inspire you to achieve the ultimate goal. In short, a reward can motivate you.
Of course, in the case of weight loss, this reward needs to be a healthy, non-food one.
Add Competition
You may not generally like competition, but if you decide to start losing weight with a friend or family member, you'll soon realize that you want to lose weight faster than them.
That's motivation!
Be Accountable
Join the FF4L today and make yourself accountable for your weight loss actions or any other goal. By having to report in daily or weekly and register your progress, you'll be motivated to work harder and show everyone what you can achieve.
Of course, you don't need to share your results with all the rest of the Fit Father clan, just your chosen ones!
Build Habits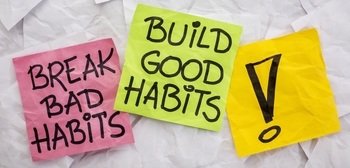 It is also essential to consider how you can create habits to help your motivation when it is low.
Being accountable and having competition help, but the real science of motivation is your backup plan, habit.

For instance, if you're trying to lose weight, then focus on eating healthily first. By changing your eating habits, you'll be working towards your weight loss goals even when you don't feel motivated to.
You're Not Alone
Motivation does come and go, but getting excited about a project and seeking support can help to ensure your motivation is high when you need it.
Join the FF4L today and connect with people who want to help you achieve your goals. They will boost your motivation when you're not feeling up to the challenge. That's the real secret behind the science of motivation — positive thinking and support.

Your new friend & health coach,

If you want a complete health & wellness package 'For Life' – designed especially for you as a busy man…
Then I'd recommend you take a look at our
Fit Father For Life Membership
.
Inside the membership, you'll have
FULL
access to:
FF30X Phase #2.
FF30X Phase #3.
Old School Muscle.
Old School Muscle Phase #2 – Available Q3 2018.
'Total Body Tune-Up' Flexibility Program.
The Travel Fit Program.
The 'Accelerate' Bonus Package.
…And… EVERY program we produce.
See for yourself how these programs have helped men just like you achieve and maintain results and live a healthier and happier life.
*Please know that weight loss results & health changes/improvements vary from individual to individual; you may not achieve similar results. Always consult with your doctor before making health decisions. This is not medical advice – simply very well-researched info on the science of motivation.