Summer vacation ideas don't have to involve large crowds or stressful, busy environments. Consider taking remote mini-vacations with friends or family instead!
If you're looking for summer vacation ideas without the stress associated with big vacations and large crowds, try a secluded mini-vacation.
Doing so reduces your risk of illness exposure.

Consider the following summer vacation ideas your entire family can enjoy!
Rent a Lake House
To avoid flying, staying in a big hotel, and large crowds of people, consider renting a lake house that's within driving distance of your home.
Pick a cabin or house that's near a lake so you can fish, swim, or go boating.

Some lake house rentals even come with a boat and options for water skiing or tubing.
Depending on your destination, many lake homes are just as affordable as hotels but offer a relaxing, outdoor experience that's perfect for family bonding and de-stressing.
Consider Camping
Finding a secluded campsite is an excellent way to avoid the hustle and bustle of crowded vacation spots.
Drive to your location and bring tents or a camper.

Consider renting an RV if you don't have one and don't want to pay for a camper you don't use regularly.
Head to a Horse Ranch
If you find a horse ranch within driving distance of your home, consider taking your family there during your next mini summer vacation.
Try a dude ranch if you'd like to stay overnight with all-inclusive meals.

Or, simply make your horse ranch experience a day trip.
You and your family can ride horses, pet and feed animals, and simply enjoy being outdoors with wildlife and beautiful scenery!
Find a Hike or Bike Trail
If you're looking for active summer vacation ideas, find a bike, rollerblade, or hiking trail near you and make a weekend trip out of enjoying the outdoors and staying active.
Consider renting a cabin, camping out, or spending the night in a hotel after you've reached your destination before trekking home.
Rent a Houseboat
Get close friends and family together and rent a houseboat or party boat so you can enjoy the numerous benefits of cruising on open water without large crowds of people you don't know.
Rent a boat for a day or sleep overnight in a houseboat during a long weekend or mini-vacation adventure.
Tube Down a River
Rather than attending large organized river tubing events with large crowds of people, create your own river tubing adventure.
Get your friends or family together, bring your own tubes or rafts, and strategically plan your journey.

Park one vehicle at the ending location and drive another vehicle to your starting point.
Enjoy floating down the river during your relaxing mini-vacation experience.
When you've reached your destination, stay overnight in a camper, hotel, or a rented cabin near the river if you'd like before driving home.
Consider a Staycation
You don't have to travel far to create a mini-vacation get-away for you and your family.
Simply rent a room at a cabin or hotel close to your home and plan fun outdoor activities during the day.

Head to a nearby lake to fish, go swimming or kayaking, hike, rollerblade, or bike.
The sky's the limit when it comes to local adventures that feel like vacations without added travel expenses.
Try Kayaking, Canoeing, or Jet Skiing
The next time you're looking for summer vacation ideas, hit the lakes with a kayak, canoe, or jet ski to enjoy the beauty of nearby lakes and avoid large groups of people.
Rent a boat or jet skis if you don't own your own, so you can enjoy outdoor water activities without extra storage and maintenance costs.
Plan a Chartered Fishing Trip
The next time you're seeking summer vacation ideas, consider planning a charted fishing trip with a guide who can lead you and your family to local fishing gold mines.
Doing so increases your chance of catching a lot of fish.

Trying this mini-vacation idea means you can keep your fishing group small and avoid exposure to large crowds and illnesses.
Consider River Rafting
If you've never tried river rafting, recruit friends or family members to join you during a thrilling outdoor mini-vacation adventure.
Wear proper safety gear and bring a guide if you're inexperienced or in an unfamiliar area.

Plan your rafting trip around warm weather and enjoy the rush and excitement river rafting offers!
Bring Vacation Fun to Your Home
Taking a summer vacation doesn't mean you have to leave home.
Instead of spending money on travel and lodging, bring fun outdoor activities to you or a family member's home.

Get a zipline, a large trampoline, or even an above-ground or inflatable pool.
Consider yard games, an inflatable water slide, a slip and slide, backyard camping in tents, or building a treehouse for the kids!
Try a Drive-Through Petting Zoo
If you want to avoid large crowds of people, but not animals, consider trying a drive-through safari or wildlife ranch.
You can look at, pet, and feed animals from the comfort of your car!

Petting zoos and traditional zoos are excellent options for family vacations too, as long as the zoo you visit isn't packed with people and full of long wait lines.
Plan Scuba Diving or Snorkeling Adventures
When the temperature gets hot outside, consider planning scuba diving or snorkeling adventures with a guide (or on your own if you're an experienced diver).
Head to an ocean or lake you know is safe, rent or buy scuba or snorkeling equipment, and go on underwater adventures with friends or family members.

When you have an experienced guide with you, consider cave diving.
If you're not up for wearing scuba diving equipment, snorkeling requires less equipment but is often just as fun!
Ride in a Helicopter
Rather than taking a traditional airplane ride to a family vacation destination, consider chartering a helicopter for shorter trips instead!
Helicopter passenger groups are by nature small, so you don't have to worry about exposure to large crowds of people as with commercial airplane rides.

Choosing a helicopter means you can enjoy traveling to your destination just as much as the vacation itself!
Go Boating and Water Skiing
If your summer vacation idea involves just friends or family and the great outdoors, consider renting or purchasing a boat for weekends at a nearby lake.
Rent or buy water skis, a wakeboard, or a water tube to get in plenty of physical activity during your next boating adventure.

Pack healthy snacks, drinks, and sunscreen, and bring your fishing pole!
Consider buying lake or pool toys and rafts, so your family can thoroughly enjoy each weekend boating experience.
Book a Spa Package
When you're looking for unique summer vacation ideas, find a hotel with a spa for your next family trip.
That way you can get pampered and de-stress from work and everyday life.
Get a massage, sit in a hot tub or sauna, and try yoga or tai chi at an overnight spa during relaxing family adventures or couples getaways.
If you're not up for traveling, schedule at-home massage therapy or spa sessions to help you relax without leaving the comfort of home.
Try a Hot Air Balloon Ride
If you're never been up in a hot air balloon, consider scheduling a balloon adventure with friends or family this summer.
You can limit your party to a small group, as you enjoy beautiful outdoor views from high in the sky.

The memories you create with your spouse and children in a hot air balloon will last a lifetime!
Volunteer with Friends and Family
One of the best gifts you and your family can give (and receive) is volunteering your time in addition to, or in place of, traditional summer family vacation ideas.
Recruit friends and family to make gifts for other people, gather clothes or toy donations, or complete fundraising walks or runs to earn money for your favorite charities and other good causes.
Visit Hot Springs
If you've never visited hot springs, or natural outdoor "hot tubs," now's the time to give it a try!
Hot springs create a relaxing experience like no other.

Alaska, Colorado, Oregon, Wyoming, Washington, California, Arkansas, and numerous other locations in the United States offer natural hot springs you and your family can sit in and enjoy while you relax, unwind, de-stress, and bond with loved ones.
Try Parasailing
Parasailing is a fun summer excursion your entire family will remember for a lifetime.
Propelled by a parachute securely attached to moving boat, parasailing helps you soar through the air on open water during a relaxing summer vacation experience you'll long for year after year.
Consider Surfing
If you live within driving distance of the ocean, make surfing your next family summer vacation destination.
Consider different types of surfing, such as kite surfing or wake surfing, in addition to traditional surfing.

Get the kids involved to make your next mini summer vacation the best yet!
Ride in an RV
Regardless of the location you explore this summer with your family, consider renting an RV if you plan to drive far distances.
Doing so is an excellent way to make the trip more comfortable, especially for your passengers, and have a place to sleep if you'd rather steer clear of staying in hotels.
Rent a Treehouse Cabin
If you're looking for unique summer vacation ideas and you have children, consider renting a treehouse cabin for your family!
Built within giant trees, quaint treehouse cabins create a relaxing getaway and experience you'll never forget.

Find a cabin in the trees that's located near trails or a lake so you can hike, fish, or swim during your next mini-vacation getaway.
Head to a Drive-In Movie Theater
Drive-in movies, once a thing of the past, are popular once again because of preferences for privacy and limited exposure to large crowds.
While going to a drive-in movie isn't in and of itself a vacation, work drive-in movies into summer trips to enjoy mindless entertainment at an affordable price.

In doing so, you can avoid exposure to big groups of people and germs.
Spend Time at a State Park
Whether you're looking for campsites, horseback riding trails, hiking or biking trails, fishing, boating, or swimming opportunities, head to the nearest state park to enjoy the beautiful scenery without the hustle and bustle of crowded vacation spots.
Take a tent or camper, or simply go to your local state park as a day trip, to enjoy the beautiful outdoors and de-stress with friends or loved ones.
Stay Healthy During Summer Vacation Destinations
While vacationing isn't the easiest time to eat healthily or get regular exercise, it's entirely possible with the right plan in place.
Strategic planning is the best way to ensure you don't pack on unwanted pounds during summer excursions.

Try the following tips during your next summer family vacation, and encourage your kids to follow suit:
Pack your own healthy snacks or meals instead of dining out
Bring with you and drink plenty of water
Plan active daily activities to keep your body moving
Bring dumbbell weights or resistance bands with you on trips (make sure to use them)
Pack protein powder to mix in with shakes
Schedule in at least 7 hours of sleep each night
Avoid stressful situations whenever possible
Avoid high-traffic days or hours when you drive
When thinking about summer vacation ideas, take into consideration your family's interests.
Consider destinations you haven't tried before and do what you can to stay active, eat right, and get sufficient amounts of sleep each night.
If you're ready to optimize your health, reduce disease risks, lose weight, burn fat, and build muscle, the Fit Father Project can help you meet health and fitness goals.
FFP offers expert coaching from medical experts, custom menus, fat-burning workouts, and much more.
Sign up for the FFP free meal plan and workout to get on the road toward better health, especially when making summer vacation ideas a reality!
Here's How Busy Fathers Over 40 Are Finally Burning Stubborn Belly Fat & Getting Healthy Without Restrictive Diets or Time-Consuming Workouts
This proven "Fit Father Program" has helped 25,000 busy men 40+ lose weight, rebuild muscle, and finally keep the weight off.
If you're frustrated with stubborn belly fat, failed diets, and time-consuming workouts, this is the answer you've been looking for…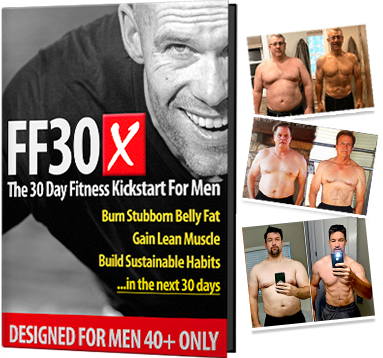 Join 22,000 guys in over 98 countries are using FF30X to lose weight. You get everything you need to succeed – including:
The Fit Father Meal Plan – with simple & delicious recipes
Safe & Effective Workouts Program – only 90 min/week
VIP Accountability Coaching – our Fit Father Team will personally walk you to success, step-by-step.
LEARN MORE ABOUT FF30X >> See the FF30X Program overview here. You'll discover how this proven Fit Father Program can help you lose weight and actually keep it off – without the complication and restriction of normal diets. »

 
*Please know that weight loss results & health changes/improvements vary from individual to individual; you may not achieve similar results. Always consult with your doctor before making health decisions. This is not medical advice – simply very well-researched info on summer vacation ideas.