Sunscreen for men is a good idea, but many men don't use it. Do you often go out into the sun with no protection?
Skin experts unanimously agree that even the most minimalist of skincare routines calls for broad-spectrum UV protection with a sun protection factor (SPF) of 30 on a daily basis.
Sunscreen for men is one of the best anti-aging treatments and it's your first line of defense against skin cancer.
Yet, several surveys show that many men don't use it at all.
Why?
Choosing a sunscreen for men is easy; simply pick one with an SPF of 30 or higher.
You might choose creams, sprays, or sticks, depending on your preference and lifestyle.
Some sunscreens are designed specifically for times you'll be in the water, working out outdoors, or using sunscreen on a daily basis.
Some moisturizers and other skincare products contain sunscreen.
The best choice for you is simply a matter of preference.
Keep sunscreen in your gym bag, backpack, desk at work, or in your car to always have it on hand when you need it the most.
Here's why men should use sunscreen, especially as they age, and what type they should use.
The sun isn't all bad! In fact, we need sunlight all year long. Find out why!
Why is Sunscreen for Men Important?
The main reason men need sunscreen is to reduce their risk of skin cancer and unwelcome signs of aging.
Not protecting your skin when you're in the sun can dramatically increase your risk of cancer.
Avoiding sunscreen can also lead to sunspots (age spots), lax skin, fine lines, and wrinkles.
While getting a daily dose of vitamin D is a good idea to improve your mood and overall health, sunscreen is vital if you're outdoors for extended periods of time — especially during peak afternoon hours and the hot summer months.
Which Sunscreens for Men Are Best?
The American Academy of Dermatology recommends you use a broad-spectrum sunscreen (that protects against UVA and UVB rays) with an SPF of at least 30.
When used regularly, this level of sunscreen protection greatly reduces your risk of sunburns, skin cancer, and many signs of aging.
When Should I Apply Sunscreen?
Apply sunscreen any time you're outdoors during the day, even if it's cloudy, as up to 80% of the sun's strong rays can harm your skin when it's overcast outside.
You can also protect your skin from the sun using a hat, protective clothing, or an umbrella. Wear sunglasses to protect your eyes from UV rays.
The trick to effectively using sunscreen is to apply it on a regular basis, not just every now and then.
The more often you use sunscreen for men, the lower your risk of cancer, lines, wrinkles, sunspots, and other troublesome signs of aging.
If you're outdoors often, add sunscreen to your daily routine.
How Often Should I Reapply Sunscreen?
As a general rule, John Hopkins Medicine recommends reapplying sunscreen about every 2 hours, especially if you've been sweating or swimming.
Doing so is the best way to avoid sunburns and bothersome signs of aging.
When Are the Sun's Rays the Strongest?
Other things you can do to protect your skin from the sun's harmful rays, and your risk of skin cancer, include being cautious during the hottest times of the day.
The Environmental Protection Agency says the sun's rays are the strongest between the hours of 10:00 and 4:00 pm.
If you do venture outside during these times, use sunscreen or protective clothing.
How Should I Apply Sunscreen?
Apply ample amounts of sunscreen for men to give your skin the best protection against sunburns and cancer.
Spray or rub the sunscreen on all areas of exposed skin.
Don't forget your ears, face, and even your feet!
What Are the Symptoms of Skin Cancer?
Be on the lookout for signs of skin cancer and see your doctor at the first sign of it. Common symptoms of skin cancer include:
Firm, red nodules
Moles that change in appearance
Flesh-colored, brown, flat, or scar-like lesions
Scaly, crusted lesions
Bleeding or scabbing sores
Pearly or waxy bumps
Large moles with dark specks
Moles that bleed
Lesions with irregular borders
Moles that are blue, black, red, or pink
Itching or burning lesions
Painful lesions
Dark black moles
When you first notice tissue changes, see your doctor for a skin cancer evaluation.
If you develop a suspicious mole or other types of lesions, they may remove them entirely or take a tissue sample (a biopsy).
Lab technicians analyze it to determine if the tissue is cancerous.
If so, you may need additional cancer treatments if cancer has spread to other areas of your body.
The earlier your doctor detects skin cancer, the easier it is to treat.
How Can I Enhance My Skin's Health?
Some of the best ways to take care of your skin include:
Protect Your Skin from the Sun Daily
Protect your skin from the sun when you're outdoors by using a broad-spectrum sunscreen with an SPF of 30 or greater.
You can also wear a hat or protective clothing.
Wear sunglasses when you're outside to protect your eyes from the sun's UV rays.
Eat Nutritious Foods
Eating nutritious foods maximizes your skin's health, improving its structure, function, and appearance.
Use the Fit Father Project perfect plate method as a guide:
Fill about half of each plate of food with non-starchy vegetables (leafy greens, green beans, zucchinis, cucumbers, tomatoes, bell peppers, broccoli, cauliflower, asparagus, celery, mushrooms, etc.).
Fill one-fourth of your plate of food with protein foods like grilled chicken, turkey, lean grass-fed red meat, shrimp, seafood, eggs, etc.
Fill one-fourth of each plate of food with fiber-rich starches. Examples include sweet potatoes, peas, corn, black beans, pinto beans, lentils, brown rice, quinoa, oatmeal, and other whole grains.
Consume three servings of milk, yogurt, cottage cheese, kefir, plant milk, or other dairy alternatives daily.
Add 2-3 servings of your favorite fresh fruits to your daily meal plan.
Consume plenty of healthy fats like nuts, seeds, peanut butter, olive oil, other plant-based oils, olives, avocados, or other nutritious fats to maintain healthy skin, nails, and hair.
Reduce your intake of not-so-healthy foods and drinks. Limit or steer clear of sugar-sweetened beverages, sweets, processed meats, fried foods, white bread, and other refined grains. Limit or avoid alcoholic drinks.
Drink Plenty of Fluids
Keeping your skin hydrated means drinking plenty of water and other fluids daily.
Keep a water bottle with you all throughout the day and sip on it often.
Coffee, tea, 100% fruit juice, milk, plant milk, kefir, and vegetable juices are other good options for meeting your daily fluid goals (16 cups daily for men).
Avoid Smoking
Smoking can take a toll on your skin's health.
The American Osteopathic College of Dermatology (AOCD) notes that smoking is linked to premature skin aging, more infections, delayed wound healing, and inflammatory skin diseases.
If you need help quitting, ask your doctor about effective smoking cessation treatments.
Take Dietary Supplements
Taking dietary supplements can do wonders for your hair, skin, nails, immune system, and muscle mass.
Multivitamin supplements, omega-3 supplements, and protein supplements can enhance your skin's appearance and your overall health and wellness.
Consider using Fit Father Project supplements for men!
The Natural Testosterone Booster Guys 40+ Are Using For More Energy, Drive, & Results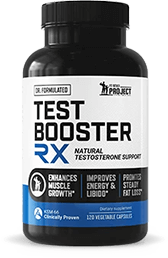 After age 30, your Testosterone levels start declining. Add in some stress and a "less than perfect" diet… everything gets worse fast. You feel tired all the time. It's hard to lose fat. It feels like you lost your edge. That's the sad story that happens to most guys 40+. But now, it doesn't have to be that way for you….
Moisturize Your Skin
In addition to using sunscreen for men, keeping your skin moisturized is vital to help it look and feel healthy.
Moisturized skin reduces the risk of cracks, dryness, rough skin, and infections.
Moisturize your skin daily, or as needed, to keep it hydrated.
Balance Your Hormones
Unbalanced hormone levels can take a toll on the appearance of your skin, hair, muscle mass, and more.
If you have low testosterone or other hormone problems, see your doctor for an evaluation.
Using prescription testosterone is a common treatment for men over 40 that can improve the health of their skin.
It also enhances your mood, hair thickness, sexual wellness, metabolism, and muscle and bone mass.
Avoid Tanning Beds
Tanning beds are just as unhealthy as unprotected sun exposure when it comes to the health of your skin.
Tanning beds can cause skin cancer, as well as lines, wrinkles, moles, and other signs of aging — so avoid them to achieve superior skin health and wellness!
Use Sunless Tanning Lotion Instead
If you enjoy looking tan but don't want to risk excessive sun exposure, consider sunless tanning lotions instead!
They can enhance your appearance and give you a boost of confidence without the risk of skin cancer.
Consider Aesthetic Treatments
Aesthetic treatments aren't just for women.
If you struggle with lines, wrinkles, age spots, and other hallmark signs of aging, your dermatologist offers solutions.
Examples include customized skincare products, laser treatments, radiofrequency treatments, microneedling, chemical peels, and other anti-aging solutions.
Treat Skin Conditions
If you have acne, psoriasis, eczema, or other common skin conditions, see your dermatologist.
You might take oral or topical medicines to clear up your skin and make it look and feel healthier.
Your provider can also remove suspicious-looking or bothersome moles and other skin lesions.
Here's How Busy Fathers Over 40 Are Finally Burning Stubborn Belly Fat & Getting Healthy Without Restrictive Diets or Time-Consuming Workouts
This proven "Fit Father Program" has helped 38,000 busy men 40+ lose weight, rebuild muscle, and finally keep the weight off.
If you're frustrated with stubborn belly fat, failed diets, and time-consuming workouts, this is the answer you've been looking for…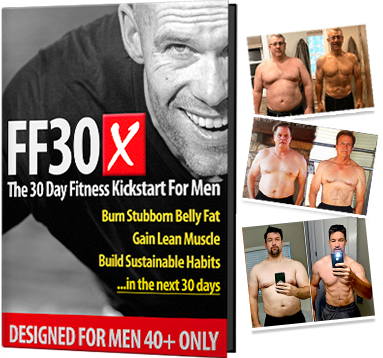 Join 38,000 guys in over 108 countries that are using FF30X to lose weight. You get everything you need to succeed – including:
The Fit Father Meal Plan – with simple & delicious recipes
Safe & Effective Workouts Program – only 90 min/week
VIP Accountability Coaching – our Fit Father Team will personally walk you to success, step-by-step.
LEARN MORE ABOUT FF30X >>
See the FF30X Program overview here. You'll discover how this proven Fit Father Program can help you lose weight and actually keep it off – without the complication and restriction of normal diets. »
*Please know that weight loss results and health changes/improvements vary from individual to individual; you may not achieve similar results. Always consult with your doctor before making health decisions. This is not medical advice – simply very well-researched info on sunscreen for men.