S
ometimes it can seem like new
fitness trends
are arriving every week, it can make it confusing to know which one you should be doing.
There is certainly no doubt that fitness has become a multi-billion-dollar industry and there are plenty of people looking to jump on the bandwagon.
But, just because something is recognized as one of the current fitness trends, that doesn't mean it's the right one for you to do.
Let's take a look at some current fitness trends and see which ones you may try next. It's an interesting batch with many old favorites appearing, alongside some exciting new options.
Whether you like to work out alone or in a group, there's something here to keep you happy.
Of course, sharing your results with us at the Fit Father Project will help to inspire other dads to follow your lead and become the best they can be too!
Here's How Busy Guys 40+ Are Finally Losing Weight…
If you're in your 40s, 50s, & 60s, you need to eat and exercise differently to lose weight & actually keep it off…
1. Online Training – The Best Fitness Trends
This is a fast-growing market because it's so convenient. It doesn't matter where you are, you can connect to the internet and access your training schedule.
Online fitness training can be extremely varied. In essence, it is guidance, support, workout plans, and the kick you need when you're feeling sluggish.
Online coaching can be done on a one to one basis via Skype or a similar app, it can be email-based, or it can be accessed online to get all the information and support you need.
The beauty of online coaching is that you have all the information you need when you need it, this means you can improve your fitness at your own pace.
In fact, that's what we offer here at the FFP.
Join the FF30X program and you'll find expert guidance in how to get fit for men in their 40's, 50's, and older. But it's not just guidance; you'll also get the support you need from men who are sharing the same journey as you.
This is potentially the best of the fitness trends on offer because it is so flexible and can fit into anyone's lifestyle.
If you're someone who prefers to train with others, then you'll be glad to know that group training remains one of the most popular fitness trends.
Group training can be a lot of fun and is something anyone can do.
Simply choose an activity that appeals to you and find a class in your local area. If you choose a smaller class you may be able to get more attention and the instructor can assess your form and give you pointers.
You're also likely to make new friends with like-minded people that enjoy exercising!
The great thing about this approach is that you'll feel more motivated to participate. Once you've been a couple of times you'll start to get to know people who will notice if you're not there. That's can help by giving you the accountability to stay motivated!
In addition, you can exercise inside or outside, depending on the time of year. This adds variance which helps to keep you motivated too.
This is one of the best fitness trends and it's good that it's staying popular!
You've seen these on reality shows and you can take part in them yourself. The boot camp is exactly what you'd expect… the opportunity to get fit in a highly regimented environment.
You can sign up for a week somewhere and have every moment of your life dictated for that period. It can be an effective way to get the ball rolling. But, it is hard work.
However, you can't live in a training camp permanently. That's why you'll find many gyms and other establishments offer boot camps 2 or 3 times a week.
In effect, this is a form of high-intensity training.
You'll do a mixture of calisthenics, drills, sprints, and intense bursts of activity interspersed with lighter exercises.
It's effective and one of the most popular fitness trends at the moment.

As fitness trends go, this one is pretty obvious.
Smart technology
is infiltrating our lives, and in general, it is a good thing to help improve your fitness.
One of the biggest challenges, when you have limited time or are exercising by yourself, is in motivating yourself to work out faster and harder.
Wearable tech helps you to achieve this by giving you all the information you need when you need it.
There are fitness trackers, smartwatches, heart monitors, and even GPS trackers. All of them help you to understand how the activity is affecting you and when you're improving.
That's going to inspire you, help you set goals and let you understand how activity and rest affect your body.

5. Fitness Coaches – A Time-Tested Fitness Trend
Traditional fitness coaches are still the go-to for many celebrities, and with good reason.
Individual tuition is designed around your current fitness, your goals, the time you have available, and your abilities.
It's gradually stepped up and you're monitored every step of the way. The result is you're doing every exercise properly and you're feeling the benefit.
Of course, this is one of the most expensive fitness trends, but you'll get privacy, motivation, and should see some real results.
You should be aware that a fitness coach is someone that understands what you need and what's stopping you from currently achieving your goals.
A fitness coach is going to help you become the best you possible, which is why it remains a popular fitness trend.

Virtual reality is rapidly growing in popularity but it has far more applications than simply being a gamers paradise.
In fact, you can consider companies like Peleton as a cross between VR and group training.
Peleton is indoor cycling connected to a 22" screen that allows you to connect to an extensive library of classes.
You'll be coaxed through the routine by a virtual trainer, as though you're in a group training.
The best part is you don't even need to leave your house. The downside is that it's a large investment, as the bike costs around $2,000.
But, there are other options now available, such as Icaros. They're a new business aiming to fuse physical activity with gaming.
In essence, it makes you the central character in a virtual reality game and you need to make all the right movements to succeed.
The first game allows you to fly over well-known landscapes, exercising various muscle groups as you go.
This is just a taste of what is possible, and it's highly likely that this fitness trend becomes increasingly popular over the next year or two.
You can count on it that there will be a lot more options to choose from soon.

If you've ever thought lifting weights was just something that bodybuilders do, then think again. Lifting weights pushes your muscles to their limits and the microfibers in your muscles will tear.
When you rest, these tears heal, but they heal stronger, increasing your strength. However, as men age, you naturally start to lose muscle.
Doing resistance training helps you to keep the muscles you have and remain toned, strong, and healthy. You'll need a whole other program if you want to become a bodybuilder.
You should note that as fitness trends go, this is very open to interpretation. You don't have to use dumbbells or barbells in your gym.
You don't even need to invest in this equipment at home. Instead, you can use resistance bands or your own bodyweight.
Have you ever tried seeing how many pushups you can do without stopping?
That's a resistance exercise that uses your body weight which is probably more than the dumbbells you've been keeping in your attic!
These are great exercises to do at home and all you need is a little space and a little time.
If you want to know how to get started just check out our guide.
Here's A Free 24-Min Fat Burn Workout For Busy Men 40+
This powerful workout will reignite your metabolism to burn fat 24/7 like you did in your 20s…
This is effectively a form of resistance training but kettlebells are worth mentioning as one of the most promising fitness trends.
Kettlebell workouts provide all the benefits mentioned above in resistance training but, you'll find that the kettlebells are easier to use and are generally acknowledged to be better at working your core and balance.
That makes them an interesting choice.

You already know what HIIT is… High-intensity exercise for a short burst of time, followed by a short break and then repeat.
It's a straight forward formula and one that works, which is why it continues to be one of the most popular fitness trends around.
But, alongside HIIT, you may be surprised to learn there is now a micro-HIIT!
This operates on the same principle but the idea is that you'll undertake an exercise for just 2 or 3 minutes, at high intensity.
You'll be able to do this while waiting for your coffee, or simply taking a couple of minutes away from your desk.
It's an interesting concept and one that is likely to increase in popularity. You just need to be prepared for your colleagues asking you what you're doing!
Martial arts have been around for hundreds of years. Most people see these classes as a form of self-defense.
However, while you'll be learning defensive moves you'll also be getting a good cardio workout. In addition, the various kicks and punches will work your core and boost your muscle mass.
However, although this is likely to remain one of the most popular fitness trends, it is not something you can do at home easily as you need space and expert tuition.
But, on the plus side, this fitness trend will make you feel good and boost your confidence levels.
If you're interested in trying martial arts for fitness it's a good idea to start with Muay Thai or Brazilian Jiu-Jitsu.

Crossfit involves completing an array of functional movements within a set timescale.
By functional movements, it means that the exercises are designed to mimic movements you make on a daily basis.
However, these movements are done at high intensity in order to push your body. The result should be fat loss and better muscle tone.
Your workout should be designed to cater to your current fitness level and should be challenging.
However, although CrossFit is said to be designed for all ages and all fitness levels, it does carry a higher risk of injury than any of the other current fitness trends.
This is not an option we generally recommend here at the Fit Father Project, but we wanted to show you all the latest fitness trends options.
Don't forget, doing too much could cause an injury that can set your entire exercise plan back by 2-3 weeks or more in extreme cases.

One of the latest fitness trends to arrive and one that is gaining in popularity is animal flow.
The idea behind this is simply to copy movements that animals do in the wild, potentially helping you to lose weight, improve fitness, boost muscle tone, and increase your flexibility.
Of course, if you're sat in the gym doing this you may get some funny looks! But, you don't have to do this in the gym, or even in a class.
It's possible to do this at home with the help of the internet and any one of the animal flow programs available.
The interesting thing about this approach is that there are no measurements required, you're judged by your improving skill level. That's something that you can easily assess yourself.
It's said to improve your flexibility and allow you to reconnect with how the human body is supposed to be able to move. It's certainly an interesting experience.

Yoga and Pilates remain popular fitness trends.
They both work on improving flexibility and are considered low-intensity exercise routines.
However, that doesn't mean they're not effective, after all, they've been around for thousands of years.
The simplest way to describe the differences is that yoga focuses more on flexibility while Pilates focuses on strength, with both aiming to improve stability.
But, there are many different forms of these popular fitness trends.
For example, yoga vinyasa is a combination of movements put together to create a flow, which is more physically demanding than the standard approach to yoga.
That does mean you can always find a style of yoga or pilates that will appeal. But, you'll need tuition to ensure that you're getting the positions correct and maximize the benefits.
On the plus side, once you know some movements you can start your day with them, boosting your flexibility and helping you to feel good for the day ahead.
Join The Fitness Trends Today!
There are lots of fitness trends you could try but I'm sure you don't have time to try them all.
Of course, you could, or you can choose the ones you like the look of the most.
If you want the ones that are going to be most motivational and fun, you're going to need to take a closer look at internet-based training and virtual reality.
While we're here, you should know that your feedback is important to us and to the other dads trying to improve their fitness and quality of life.
Join the FF30X today and tell us about your experiences with these fitness trends. You can help other dads discover what really works and be your own trendsetter!
Your new friend & health coach,

Here's How Busy Fathers Over 40 Are Finally Burning Stubborn Belly Fat & Getting Healthy Without Restrictive Diets or Time-Consuming Workouts
This proven "Fit Father Program" has helped 25,000 busy men 40+ lose weight, rebuild muscle, and finally keep the weight off.
If you're frustrated with stubborn belly fat, failed diets, and time-consuming workouts, this is the answer you've been looking for…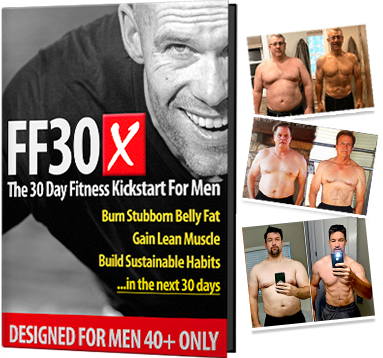 Join 22,000 guys in over 98 countries are using FF30X to lose weight. You get everything you need to succeed – including:
The Fit Father Meal Plan – with simple & delicious recipes
Safe & Effective Workouts Program – only 90 min/week
VIP Accountability Coaching – our Fit Father Team will personally walk you to success, step-by-step.
See the FF30X Program overview here. You'll discover how this proven Fit Father Program can help you lose weight and actually keep it off – without the complication and restriction of normal diets. »
*Please know that weight loss results & health changes/improvements vary from individual to individual; you may not achieve similar results. Always consult with your doctor before making health decisions. This is not medical advice – simply very well-researched info on fitness trends.