W
hen it begins to get closer to summer, it's time to consider the best
vacation ideas for the family
. This can be a difficult exercise as your children need to be entertained, your wife may just want the beach, and you probably want to keep active.
Fortunately, it is possible to find vacations that can keep all of you happy without ruining your efforts to eat more healthily and perhaps lose a little weight. You can still have fun!
Choosing Vacation Ideas For The Family
America is a huge country. This can make it extremely difficult to choose the right destination for your family vacation.
While I'm going to give you a few ideas, the key to getting your vacation right is to consider what you need:
How active are you and your family? A vacation can be a great time to kick-start a new exercise regime. You simply need to look at vacation ideas for the family that will keep you all busy.
Adventure parks, kayaking, white water rafting, or even zip lines through the trees can all raise your adrenaline levels and get your blood pumping.
This is the sort of vacation that children generally love. Join FF30X today and see what other men have to say about their family vacations.
You also need to consider lodging. A luxury hotel may appeal to your partner, but the children may prefer a night under the stars.
It can be difficult to keep both parties happy, and you don't want to split the family accommodation!
Don't forget that some resorts offer childcare, which can give you much needed time with your partner. You may be on a family vacation, but everyone needs the opportunity to connect and unwind.
Of course, you have a budget. This is often the deciding factor in the accommodation and destination.
You need to budget for the cost of the vacation, including spending money. No matter how much you want to spoil your family, it needs to be a realistic vacation choice.

A Few Great Vacation Suggestions
Don't forget that while these are great suggestions, it doesn't mean that you can't choose more than one destination.
A multi-destination vacation can allow you to cater to all the family members and gain experiences and memories that will last a lifetime.
Anaheim – West Coast California For Adventure
This is perhaps one of the most obvious choices and not the cheapest option. Anaheim is known for its sunshine, but it's better known for the theme park, Disney Land. This is not to be confused with the larger scale Disney World in Florida.
In fa
ct, the two parks have approximately 20 rides that are the same and a number of exclusive ones in each park.
Anaheim is on the West Coast while Disney World is in the East, but surprisingly there isn't much difference in the cost of visiting.
It's advisable to pre-book ride tickets early to get the best possible deals.
Washington DC For Culture
At some point, everyone should visit the capital of the US. It may not seem like a fun-filled family vacation, but you'll be pleasantly surprised.
The city is vibrant, but most importantly, there are plenty of free attractions to visit as a family. That's alongside the amazement of standing in front of some of the most famous buildings in the world.
A real high point for all the family will be the Smithsonian. You'll see the original American flag, the space shuttle Discovery and a T-Rex skeleton. The Einstein Planetarium is an experience in itself.
Your children are guaranteed to learn something new.
Florida – For the Beach
This is a great spot if you want virtually guaranteed sun and some of the best beaches in the world. But there is much more than that!
You'll be just a short distance from the Kennedy Space Center with its dazzling array of facts regarding space. If you time it right, you can even experience the thrill of seeing a space rocket launch into orbit!
Florida also offers an impressive amount of wildlife, which you can see and read about at the Canaveral National Seashore.
Don't forget to try the surf shops and, if you're feeling adventurous, give surfing a go!
Wisconsin Dells – Waterpark Capital
This is called the Waterpark capital of the world, and you'll quickly see why! In fact, even on a two-week vacation, you'll be struggling to visit all the attractions available.
This is a great way for you and the children to have fun while staying active. There is live entertainment, amazing attractions, and a huge choice of accommodation on offer.
You may also love the fact that the Dells actually straddles four counties: Adams, Sauk, Juneau, and Columbia!
Durham, New York – A Mix Of Everything
This could be one of the best vacation ideas for the family you ever have. It's close enough to New York to allow a shopping trip or a quick visit to the essential sights.
But it is also in the middle of the countryside. The emphasis here is on natural activities, which will test your children's strength and endurance, and perhaps yours as well!
The nearby Zoom Flume water park is sure to keep the adrenaline levels high while the local farms and adventure parks should ensure there is never a dull moment.
Make It An Adventure
Another option is to rent an RV. This can allow you the excitement of choosing a destination each day and ensure that everyone has a chance to make a decision regarding the places they want to visit.
An RV opens up the number of options, but it doesn't guarantee that your family will agree on a day to day basis!
The Bottom Line
Family vacations are essential to allow everyone to unwind and bond. But, they are also a time when many people let their guard down and allow themselves to be swayed by temptation.
It is very easy to undo your efforts to eat healthier and exercise more. To avoid this, you need to discover the secrets of healthy eating without dieting.
This will ensure your children develop good attitudes to food while young, and it doesn't need to affect the quality of your vacation!
For more vacation ideas for the family and support with your healthy eating objectives, join the FF30X today. Our support will make all the difference!
Your new friend & health coach,
Stuart Carter
Head Training Staff, The Fit Father Project
Brotherhood Nickname: "The Fit Brit"
Bragging Rights: 16 Years in the fitness industry, Author of 'The Easy Fitness Guide', Father of 4 boys and Husband to a Venezuelan beauty.
If you're interested in a proven and completely laid out "done-for-you" weight loss meal plan & workout routine – designed for you as a busy man…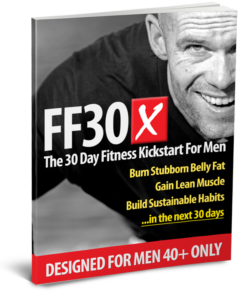 I'd recommend you read the program overview letter for our Fit Father 30-Day Program (FF30X). Inside FF30X, you'll receive:
The simple & delicious Fit Father Meal Plan
The metabolism boosting Fit Father 30X Workout (under 90 min/week)
VIP email coaching where I'll personally walk you through the program
Read the FF30X Program overview letter here to see how our plan can help you lose weight – without the complication & restriction of normal diets.
*Please know that weight loss results & health changes/improvements vary from individual to individual; you may not achieve similar results. Always consult with your doctor before making health decisions. This is not medical advice – simply very well-researched info on vacation ideas for the family.