H
ow can we turn weight loss motivation into a long-term lifestyle?
Simple… we set goals and form habits by doing small things each day to transform your life one step at a time.
Motivation is what drives you to start something; in the case of weight loss it can be a number of things:
The realization you can no longer see your feet!
Getting out of breath climbing the stairs.
Struggling to get out of a chair.
Meeting someone for the first time in years and getting the customary "You've filled out!"
This is the 'turning point' in your life. You are inspired to lose weight because you have become aware that you're out of shape and it's possibly affecting your health!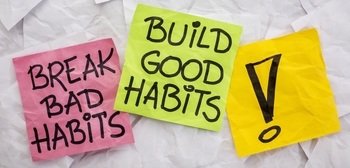 The secret to weight loss is to think long term.
Weight loss motivation comes from one incident. Sustaining the effort for a lifetime comes from developing habits.
As Jim Rohn, an American entrepreneur and motivational speaker once said:
"Motivation is what gets you started; habit is what keeps you going".
Use Your Weight Loss Motivation As The Spark
It's a fact of life that most people need weight loss motivation in their 40's and older. It's often the time when you start to feel there is little you can do about it.
Fortunately, that's not the case!

There are a huge number of resources on the web which claim to help with weight loss, but few that operate like us here at the Fit Father Project.
We're committed to building on your weight loss motivation and helping you to create sustainable habits for life.
If you've read anything about our FF30X Program you'll know how this can be achieved. It has helped over 10,000 men like you lose over 75,000 lbs of fat.
It's important to seize this opportunity, which is why we've developed a year-long curriculum, here at the Fit Father Project, that we've called 'Fit Father For Life'.
You can use the guidance of our programs to help you build your motivation and create habits that will last a lifetime.
Here's How Busy Guys 40+ Are Finally Losing Weight…
If you're in your 40s, 50s, & 60s, you need to eat and exercise differently to lose weight & actually keep it off…
Discover the Right Way to Build Habits
Your weight loss motivation can encourage you to hit the gym, start running or even cut foods from your diet.
However, no matter how strong the motivation, the guiding factor will fade as your life returns to its hectic, normal pace.
Instead of diving in at the deep end, use the motivational force to make small changes; these will enable you to create major lifestyle habits that will ensure your weight loss is permanent.
Stage 1 – Get Into a Positive Mindset.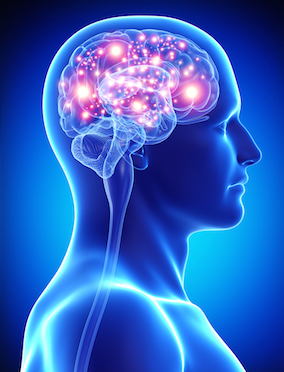 Whatever your weight loss motivation, you'll need to believe that it's possible. Being determined to lose weight is not the same as knowing you can do it.
Every morning, and if necessary, several times throughout the day, remind yourself that you are capable of anything and that weight loss is possible.
Only when you believe in yourself can you start to make changes and create meaningful habits.
Stage 2 – Sleep at Least 7 Hours a Night!
Sleep is an essential step that is often overlooked. In fact, it's commonly the one item that is lost in order to create the time needed to exercise.
However, sleeping allows your body to regulate its hormones; in particular, those which cause hunger throughout the day.
If your hormone levels are out of whack, you'll struggle with weight loss motivation and are more likely to succumb to hunger cravings or stress eating.
Sleeping is an essential part of living healthily and you should aim to get a minimum of 7 hours every night.
Step3 – Get on a Healthy Eating Plan.
No weight loss plan is possible without looking at your current diet.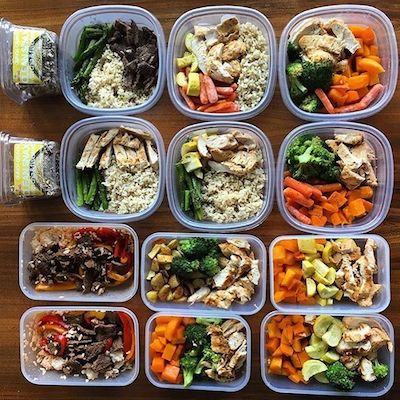 Our approach on FF30X, is to make just a few small changes to start. This can make a huge difference to your waistline and to the sustainability of your healthy eating plan over the long-term.
It is highly likely that you knew you were eating badly, but didn't know how to adjust this.
The FF30X program gets you started on sustainable healthy eating habits, whilst giving you new ways to keep your metabolism ignited and actually improve your fat-burning potential.
It also provides you with an understanding of the food you are consuming and alternative recipes you can try instead.
The objective of this plan is not to make you feel like you're depriving yourself of any food groups, but rather help you understand which ones make you feel more energetic and healthy.
Denying yourself is the first stage of temptation and dramatically increases your chances of failing the diet.
As you know, part of your healthy eating plan is to make sure you drink more water.
Ideally, you should be drinking at least 2.5 liters each day.
If you drink much less than this now, try to increase the amount you drink each day by having a glass with each meal, each time you visit the bathroom or each time you walk past the water cooler.
Here's A Free Weight Loss Meal Plan For Busy Men 40+
Discover exactly what to eat for breakfast, lunch, and dinner to lose belly fat & feel energized 24/7 without hard dieting...
Step 4 – Keep Taking 20-30 Minutes of Physical Activity.
Time for physical activity every day is paramount to a positive weight loss trajectory.
It's an opportunity to build a regular time slot into your day to complete a physical task or activity.
This can include the workouts we prescribe on our programs, or a task such as gardening, DIY or housework.
Start by booking it into your schedule daily, just like you would book a doctors appointment or meeting.
You'll be surprised at how quickly it becomes a habit, especially if you block out the time.
Step 5 – Combine Physical Activity and Formal Exercise.
Once you've mastered the habit of being physically active each day, you should make sure alternative days have a more formal and intense workout included.
By making this a habit, you will develop an ever-increasing routine that you can do daily for life; without dreading it.
To learn more about how our FF30X program can help, check out the FF30X Overview letter today.
Access to this program and its accountability steps will give you ongoing weight loss motivation.
Additional Points to Note with Weight Loss Motivation
Small changes make a big difference! The smaller the change, the easier it will be to stick to it for the long term.
In this way, you can change any habit in your current lifestyle but remain happy and comfortable with it.
Goal Setting is essential if you wish to be successful. Again, these goals should be small.
However, successfully achieving any goal will ensure your weight loss motivation stays intact and the new, fitter you, is a lifetime commitment; not simply another flash in the pan!
Inspire Yourself With Before and After Pictures.
Inspiration can keep you going. A key event will motivate you; the habit will help you to stay on the right track, but inspiration can push you even further.
A picture of you when you started your weight loss journey and one of what you would like to look like can be an excellent inspiration to virtually anyone.
Keep these pictures handy, share them with your new friends at the Fit Father Project and you may just be surprised at how much you can transform your body and your life!
The whole team here at the Fit Father Project wish you all the success in the world in your weight loss transformation.
If you've found this information useful, please use the social media buttons on the left, to share it with others.
Until next time, keep being awesome.
Your new friend & health coach,

Here's How Busy Fathers Over 40 Are Finally Burning Stubborn Belly Fat & Getting Healthy Without Restrictive Diets or Time-Consuming Workouts
This proven "Fit Father Program" has helped 38,000 busy men 40+ lose weight, rebuild muscle, and finally keep the weight off.
If you're frustrated with stubborn belly fat, failed diets, and time-consuming workouts, this is the answer you've been looking for…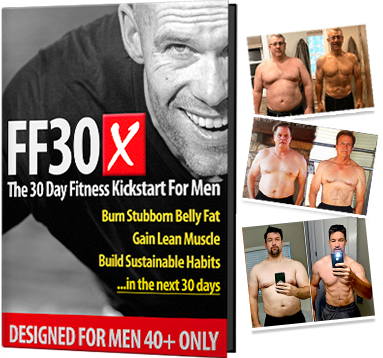 Join
38,000
guys in over
108
countries that are using FF30X to lose weight. You get everything you need to succeed – including:
The Fit Father Meal Plan – with simple & delicious recipes
Safe & Effective Workouts Program – only 90 min/week
VIP Accountability Coaching – our Fit Father Team will personally walk you to success, step-by-step.
LEARN MORE ABOUT FF30X >>
See the FF30X Program overview here. You'll discover how this proven Fit Father Program can help you lose weight and actually keep it off – without the complication and restriction of normal diets. »
A small note about research cited in this article:

*Always remember: weight loss results & health changes/improvements vary from individual to individual. Just because these studies cite certain data does not mean you will experience these results/outcomes. Always consult with your doctor before making decisions about your health. This is not medical advice – simply well-researched information on weight loss motivation. Thanks for reading!