F
at is always looked at as the enemy of weight loss and many people will cut it out of their diet completely. This is the wrong approach to take, as fat supports many necessary functions within our bodies.
The main reason Fat gets a bad wrap is that it contains more than twice the calories of Protein or Carbs, per gram. Protein and Carbs contain 4 calories per gram, while Fat contains 9 calories per gram. This is why it needs to be consumed at lower levels in your eating plan and should be used sensibly.
What is Fat?
Fat is, like Protein and Carbohydrates, separated into 2 categories, which are saturated fat and unsaturated fat. They are mainly triglycerides, which is made up of three fatty acids, attached to Glycerol.
The fatty acids give a different taste and texture to individual fats, such as Olive Oil and Margarine.
Saturated Fats are usually hard at room temperature, such as Butter and Lard, while unsaturated fats are usually liquid at room temperature, such as Olive Oil and Safflower Oil.
What does it do?
Fat in the body has various functions. These are predominantly to protect the Brain and internal Organs, provide insulation, and to give our bodies shape.
Other functions include the transportation of fat-soluble vitamins A, D, E, K; keeping your skin and hair healthy and providing a secondary energy supply. This energy supply will be used in intense exercise once your Carbohydrate, or Glycogen store has been depleted.
Obviously, consistently over-consuming you're your fat intake can lead to excess fat being stored on your body, and even worse in your body. Excessive saturated fat can end up clogging your arteries and lead to high blood pressure, high Cholesterol and Chronic Heart Disease or Heart attack.
How much do I need?
Your Fat intake should make up approximately 15% of your daily calorific intake. This intake should come, preferably, from unsaturated fat, and 'good' fats, as described below.
Where do I get it?
Unsaturated Fat, and 'good' Fats can be found in such foods as:
Oily fish
Avocado
Cold pressed Olive Oil
Nuts & Seeds
Fats to avoid are those found in:
Fatty red meat
Hydrogenated Margarines
Lard
Now you know the importance of Fat and what it does for your body, make sure to include it wisely within your diet. If you would like to check out a complete healthy eating plan, you can click here to get a FREE COPY of our "1-Day Weight Loss Meal Plan For Busy Fathers" sent straight to your email.


I hope this has given you the information you needed. If you found it useful and think others could benefit from it, please feel free to share it on social media platforms. If you have any further questions, please drop a note in the comments box below.
Thanks for reading and here's to your success.
Here's How Busy Fathers Over 40 Are Finally Burning Stubborn Belly Fat & Getting Healthy Without Restrictive Diets or Time-Consuming Workouts
This proven "Fit Father Program" has helped 25,000 busy men 40+ lose weight, rebuild muscle, and finally keep the weight off.
If you're frustrated with stubborn belly fat, failed diets, and time-consuming workouts, this is the answer you've been looking for…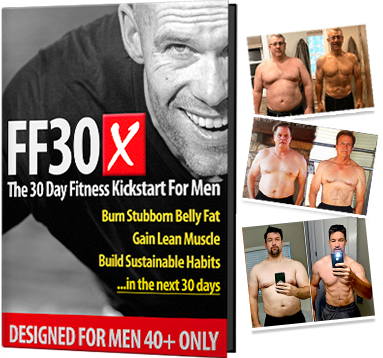 Join 22,000 guys in over 98 countries are using FF30X to lose weight. You get everything you need to succeed – including:
The Fit Father Meal Plan – with simple & delicious recipes
Safe & Effective Workouts Program – only 90 min/week
VIP Accountability Coaching – our Fit Father Team will personally walk you to success, step-by-step.
LEARN MORE ABOUT FF30X >>
See the FF30X Program overview here. You'll discover how this proven Fit Father Program can help you lose weight and actually keep it off – without the complication and restriction of normal diets. »
Small note about research cited in this article:

*Always remember: weight loss results & health changes/improvements vary from individual to individual. Just because these studies cite certain data does not mean you will experience these results/outcomes. Always consult with your doctor before making decisions about your health. This is not medical advice – simply well-researched information. Thanks for reading!