E
veryone wants to be the best person they can be. Your success in achieving this depends on
what motivates you.
In fact, this is true in many aspects of life.
It doesn't matter whether you want to be a better father, husband, business partner, or just improve yourself, the key to success is motivation.
What gets you out of bed in the morning and drives you to achieve a goal?
Short-term goals can be achieved with short-term motivation; such as losing weight for a specific occasion.
But long-term weight loss or intending to improve your quality of life requires motivation which can drive you on day after day.
Discovering what this motivation is and gaining the support of The Fit Father For Life Community along the way will help you to achieve your goal.
It is possible to become the person you want to be; take the first step today!
What Motivates You To Be Active?
The thought of running a marathon is generally pretty daunting, yet people do it. The reason is simply that they are motivated to do so.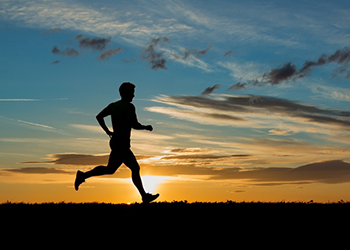 What motivates you or them to achieve this?
Usually, it will be a significant event in their life; such as an illness or passing of a loved one.
This can be all the motivation they need to commit to an event and raise money in the process.
In terms of what motivates you to be active you should consider the following:
How active are you at present?
Do you want to keep up with your children?
Are you concerned regarding your health or the effects of aging?
Do you worry about being unable to take care of yourself?
The answers to these factors can provide you with the motivation to get active and stay that way.
This is a great source of motivation as it is an achievable but long-term goal.
There will always be a reason to get off the couch.
Again, join us at the Fit Fathers and gain the support you need to ensure your motivation lasts forever.
Top Tip – You should always undertake an activity you enjoy; it will make it easier to stick to it in the tough times.
What Motivates You to Eat Healthily?
When you're young it's easy to eat anything you want and get away with it; but as you age your metabolism and your body changes.
Most importantly the time you have available and your ability to exercise disappears. Commitments take their place.
Unfortunately, the simple truth is that in order to stay healthy you need to eat healthily. You really can't out exercise a bad diet.
Fortunately, there are several scientific reasons that will motivate you to eat healthily:
Diets high in fruit & veg reduce the risk of contracting some cancers.
Diets low in sugar can help you to avoid spots and literally make your skin glow.
Studies show healthy, whole foods actually cost less than processed ones!
Mediterranean style diets actually boost your sperm quality and quantity.
Healthy eating can keep your hormones balanced, your mood positive and actually boost your energy levels.
A healthy diet tends to equal a longer life.
Keep bad fats out and you'll benefit from lower cholesterol and reduced risk of many age-related diseases.
If that's not enough to motivate you to eat healthily then you can always look at our delicious 1-day meal plan. This will prove that eating healthy does not have to be boring.
Top Tip: Consider why you want to eat healthier and then look at all these reasons. This should motivate you to start today.
What Motivates You To Work Harder?
Exercise and diet are important to find the new you; a younger, stronger and fitter version of the man you are.
In fact, many older men who are motivated to change their diet and become active report feeling fitter and stronger than they have ever felt in their life!
But there is another stage to what motivates you. How do you choose to work out harder rather than simply going through the motions?
There is a big difference between attending the gym for 30 minutes and giving it your all for the same amount of time.
The difference is in motivation and results.
What motivates you to work harder? If you're not sure then consider these facts:
Setting a goal means you need to push to achieve it. The reward is a feeling of immense satisfaction. If you can picture this now then it will motivate you to achieve your goal.
Competing with someone else can motivate you to workout harder. It can be with someone in the room or via the Fit father online forum. Connect with people on the same fitness level as you then improve together.
Group Activities can push you to achieve more than you may do by yourself. This is because you'll need to keep up with the rest of the group. Choose a class where you'll be near the bottom; this will increase your motivation to improve.
Motivation In The Short Term
All of these things can help you focus on your long-term goals. But when you're struggling to get started on your workout, these tips can help you.
Write down how you feel after a workout. Reading this will encourage you to go again.
Put on your workout clothes; you'll feel silly if you just take them off again.
Talk to yourself. You can convince yourself not to workout. But, ask yourself how you'll feel if you don't work out. You know the honest answer.
Join a class; then you have to be there!
Take pictures of the old you or the man you want to become and keep them posted prominently. It will remind you why you want to workout.
Just warm up. You'll be surprised how this simple activity can turn into your best workout ever.
Summing It Up
The real answer to what motivates you is different for everyone. But, if you consider the points in this guide you'll realize that you already know what it takes to motivate you and that you can become the man you want to be.
Join us at the Fit Father Project today to get the support and advice you need and watch your motivation, as well as your fitness, shoot upwards!
Your new friend & health coach,
Stuart Carter
Head Training Staff, The Fit Father Project
Brotherhood Nickname: "The Fit Brit"
Bragging Rights: 16 Years in the fitness industry, Author of 'The Easy Fitness Guide', Father of 4 boys and Husband to a Venezuelan beauty.
If you're interested in a proven and completely laid out "done-for-you" weight loss meal plan & workout routine – designed for you as a busy man…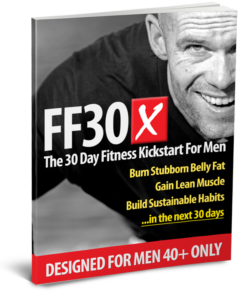 I'd recommend you read the program overview letter for our Fit Father 30-Day Program (FF30X). Inside FF30X, you'll receive:
The simple & delicious Fit Father Meal Plan
The metabolism boosting Fit Father 30X Workout (under 90 min/week)
VIP email coaching where I'll personally walk you through the program
Read the FF30X Program overview letter here to see how our plan can help you lose weight – without the complication & restriction of normal diets.
*Please know that weight loss results & health changes/improvements vary from individual to individual; you may not achieve similar results. Always consult with your doctor before making health decisions. This is not medical advice – simply very well-researched info on conditioning workouts.