Accountability separates winners from losers. We can be accountable and move forward, or make excuses and remain stagnant.
Our lives are created by a persistent chain of thoughts and experiences. We navigate daily challenges and make critical decisions in the blink of an eye.
The tools we have are not only limited by genetics and health conditions, but also by the amount of knowledge we possess.
These limitations can easily be abused by our egos to create excuses and skirt accountability.
Merriam-webster defines accountability as:

"An obligation or willingness to accept responsibility or to account for one's actions." 
There is a clear difference between accountability and responsibility. Responsibility is directly related to one's responsibilities.
Consider an employee who is responsible for a particular piece of equipment. Another employee is responsible for the tools used to maintain the equipment.
Their boss is responsible for making sure the employees cooperate to get the job done.
If the equipment malfunctions, the boss is ultimately accountable, even if the malfunction was not a part of his responsibilities.
Accountability is a personal choice. Keep reading to learn how to benefit yourself by increasing your accountability to health, fitness, and family.
Here's How Busy Guys 40+ Are Finally Losing Weight…
If you're in your 40s, 50s, & 60s, you need to eat and exercise differently to lose weight & actually keep it off…
Who Are We Accountable To/For?
Ultimately, we are only accountable to ourselves.
It is possible to hold someone else accountable for something, but are they really accountable if they never accept it themselves?
Accountability is an intimate and personal relationship with one's own mind.
We can either use our energy to focus on excuses and blame others, or we can search for learning opportunities for improving our lives.
In addition to being accountable to ourselves, we are also accountable for the actions others take:
Spouse/Friends
Relationships are obviously composed of individuals who are responsible for their own actions, but couples are also bound by a sort of dual accountability.
When people become close they tend to develop a significant amount of influence on one another.
The things we say and do have an effect on the decisions other people make, especially to the people we're closest to.
Children
Parents are accountable for the actions of their children.
The level of accountability is highest during the earliest years of the child's life and gradually decreases as they grow into an adult.
The actions of a parent can have a lasting impact on the child's personality.
Some could argue that a parent's accountability for a child never ends, even if it's just a small amount.
Community
Claiming accountability is a personal choice. The purpose is to build a better reality through one's own actions.
If we seek to improve the world, we must do so by bettering ourselves. "Be the change you wish to see in the world."
By accepting accountability for our community, we recognize that our actions or inaction contribute to the community as a whole.
This process naturally illuminates areas of improvement and pushes us to become better people and build better communities.
Ourselves
We are always accountable to and for ourselves.
We are accountable for our own actions, and those actions have a direct impact on our lives.
The decisions you make today affect the things you experience tomorrow.
We are simultaneously accountable for the decisions we have made in the past and accountable to our future selves.
The Natural Testosterone Booster Guys 40+ Are Using For More Energy, Drive, & Results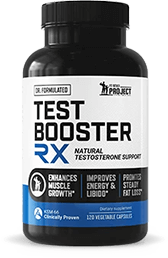 After age 30, your Testosterone levels start declining. Add in some stress and a "less than perfect" diet… everything gets worse fast. You feel tired all the time. It's hard to lose fat. It feels like you lost your edge. That's the sad story that happens to most guys 40+. But now, it doesn't have to be that way for you….
The Diffusion of Responsibility
Our culture has a number of quirky behaviors that impact our lives on a daily basis.
The "Diffusion of Responsibility" is a phenomenon described as a form of attribution, where the persons involved in an incident are less likely to take responsibility when others are present.
The people involved are under the impression that someone else has already claimed responsibility, or will do so in the near future.
The phenomenon also occurs when people are presented with a task and volunteers are called upon.
Everyone waits for someone else to volunteer.
Our psyche is quite unusual, especially under social influences.
It is common for large groups of people to become unruly and form into dangerous mobs capable of hideous acts.
Only under the influence of the mob would the individuals be capable of committing such acts.
Social influence plays a large in our health. Coworkers bring donuts, friends have backyard barbecues, and our wives ask us to order pizzas.
The amount of accountability we accept is directly related to the decisions we make and things we say, especially under social influences.
How Do We Increase Our Accountability?
Sitting around waiting for others to volunteer is not the way to grow as a person.
Holding yourself accountable can be as simple as changing your mindset.
Search for ways to improve your life and the lives of the ones around you.
Maybe your gut biome is causing you to skip workouts and eat junk food.
Maybe you're bringing home stress from work.
Maybe you have an addiction to social media.
Increasing one's accountability can be as simple as recognizing you're not getting enough sleep, but you have to make a conscious effort to get more sleep.
Recognize the problem, accept accountability, and take action!
Whatever the problem is, accepting accountability is a move towards a positive change.
Being aware of a problem is the first step to accountability, but taking action is what seals the deal.
If you have your own life in great shape, expand your reach into other areas.
Increase positive influence by joining a community, volunteering, or developing a beneficial project.
The Immune Booster Guys 40+ Are Using To Kill Viruses & Feel Younger…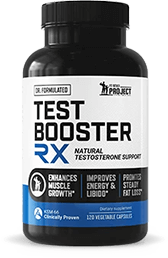 As men age, our immune systems get weaker.
It's a fact. After 40, you become more vulnerable to viruses, cancers, and even Alzheimer's disease. Average guys just let this all happen. But now, with Immune Booster RX, you can take the power back.
How is Accountability Related to Fitness?
Our health is one of the most important facets of our lives.
Not only do we have direct control over our own bodies, but the way our body works and feels has a dramatic impact on the decisions we make.
We are both responsible for and accountable to our bodies.
Being healthy is a lifestyle. Choosing to be healthy means choosing to hold yourself accountable.
The self is two parts, the mind, and the body, and both have an effect on one another.
We can improve mental functions and make better decisions by eating healthy and staying active.
One great method to achieve fitness goals is to open up to more accountability.
Research shows that web-based social support plays a prominent role in weight loss efforts. Being part of a community is a reminder to stay committed.
Telling others about your fitness goals is an age-old method because it works so well.
If you have made it through any phases of FF30X, you know the benefits of accountability.
Planning, scheduling, and maintaining a fitness schedule and diet plan is one of the best methods of improving your health.
Our plan makes the process simple for you, and it's proven to be effective.
The added benefit of the FFP community is especially helpful in making you stick to the schedule and achieve your fitness goals.
Ready to become accountable to your health, fitness, and family? Start here.
Here's How Busy Fathers Over 40 Are Finally Burning Stubborn Belly Fat & Getting Healthy Without Restrictive Diets or Time-Consuming Workouts
This proven "Fit Father Program" has helped 38,000 busy men 40+ lose weight, rebuild muscle, and finally keep the weight off.
If you're frustrated with stubborn belly fat, failed diets, and time-consuming workouts, this is the answer you've been looking for…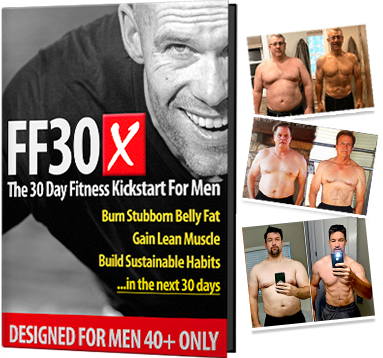 Join 38,000 guys in over 108 countries that are using FF30X to lose weight. You get everything you need to succeed – including:
The Fit Father Meal Plan – with simple & delicious recipes
Safe & Effective Workouts Program – only 90 min/week
VIP Accountability Coaching – our Fit Father Team will personally walk you to success, step-by-step.
LEARN MORE ABOUT FF30X >>
See the FF30X Program overview here. You'll discover how this proven Fit Father Program can help you lose weight and actually keep it off – without the complication and restriction of normal diets. »
*Please know that weight loss results & health changes/improvements vary from individual to individual; you may not achieve similar results. Always consult with your doctor before making health decisions. This is not medical advice – simply very well-researched info on accountability.