You can maintain a youthful appearance and keep energy levels high, regardless of age, by following an anti-aging diet for men over 40.
When you're over 40 your hormone levels, metabolism, and dietary needs begin to change.
Whether your goal is weight loss, fat loss, muscle gain, or better overall health, eating right and exercising regularly is the key to success.
There isn't a one-size-fits-all diet for men over 40 but there are things you can do to minimize the early signs of aging, allowing you to look and feel your best.
The main theme is to eat a variety of antioxidant-rich:
Fruits
Vegetables
Whole grains
Healthy fats
Proteins
Calcium-rich dairy foods or plant milks
Eating these foods regularly helps control your overall calorie intake and reduces disease risks.
Also, to maximize results, get plenty of exercise and sleep every day.
Keep reading and start building your anti-aging diet for men over 40 today!
Characteristics of an Anti-Aging Diet for Men Over 40
There are several common characteristics of an anti-aging diet for men over 40 that minimizes signs of aging, such as:
It's High in Fiber
Whether you've reached an ideal body weight or strive to achieve your goal weight, the best diet for men over 40 is loaded with dietary fiber.
Fiber-rich diets boost satiety and help lower blood cholesterol and heart disease risks.
Men over 50 need at least 30 grams of fiber daily and men 50 and younger should aim for 38 grams of fiber each day.
You can meet daily fiber needs by eating a variety of fruits, vegetables, nuts, seeds, legumes, and whole grains.
The Fit Father Project recommends filling half of each plate with vegetables to maintain a healthy weight and keep chronic disease risks low.
Sample fiber-rich foods and their fiber content include:
1 cup of cooked split peas: 16 grams
1 cup of cooked lentils: 16 grams
1 cup of cooked black beans: 15 grams
1 ounce of chia seeds: 10 grams
1 cup of cooked green peas: 9 grams
1 cup of raspberries: 8 grams
1 medium-sized pear: 6 grams
1 cup of cooked broccoli: 5 grams
1 cup of cooked quinoa: 5 grams
1 cup of cooked brown rice: 4 grams
1 ounce of almonds: 4 grams
1 medium banana: 3 grams
Choose a variety of high-fiber foods to meet daily fiber needs, and ask your doctor if fiber supplementation is right for you.
It's Rich in Protein
Protein is a key nutrient for men over 40 for numerous reasons.
It promotes satiety, keeping you full for longer time periods.
Protein helps you build or maintain lean muscle mass, which is important for aging men.
A good rule of thumb, especially when trying to build or maintain muscle, is to consume 0.7 to 1 gram of protein per pound of your body weight daily, suggest researchers who conducted a 2018 review published in the Journal of the International Society of Sports Nutrition.
The following is a list of protein-rich foods and protein content:
3 ounces of grilled chicken: 28 grams
1 cup of low-fat cottage cheese: 28 grams
1 scoop of protein powder: 25 grams
3 slices of tofu: 24 grams
3 ounces of fish: 22 grams
3 ounces of seitan: 21 grams
6 ounces of Greek yogurt: 18 grams
1 ounce of soy nuts: 12 grams
1/2 cup of pinto beans: 11 grams
1 ounce of pumpkin seeds: 9 grams
1 ounce of peanuts: 7 grams
1/2 cup of lentils: 9 grams
1/2 cup of edamame: 9 grams
1 cup of low-fat milk: 8 grams
1 cup of soy milk: 8 grams
1 large egg: 6 grams
1 ounce of reduced-fat cheese: 6 grams
If you're following a vegetarian or vegan diet, you have plenty of plant-based proteins to choose from.
Meet SuperFuel. The Delicious Protein Shake Packed With 40+ Energy-Boosting Vitamins & Superfoods (Designed For Busy Men)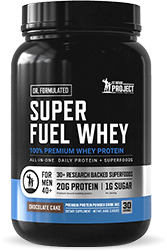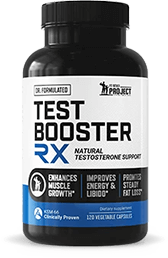 As a busy guy, it's challenging to stay consistent with healthy eating. That's why we created SuperFuel… the delicious "all-in-one" nutrition shake for busy guys 40+ to give your body the protein + key nutrients you need for more energy, fat burning, and muscle building.
It Contains Healthy Fats
Like protein, dietary fat keeps you feeling full longer.
Higher-fat, low-carb diets promote fat loss, according to numerous studies.
And replacing saturated fat with heart-healthy mono- and polyunsaturated fat reduces your chronic disease risks.
Choose from the following:
Avocados
Olives
Plant oils
Nuts
Seeds
Nut butters
Fish oil
A healthy diet for men over 40 includes heart-healthy fats at each meal and most snacks.
It's Rich in Antioxidants
Antioxidants help fight against aging, as these nutrients protect cells in your body from oxidative stress and may help lower chronic disease risks.
The following foods and nutrients are rich in antioxidants:
Coffee
Green tea
Black tea
Vitamin C (citrus fruits, red peppers, and leafy green vegetables)
Vitamin E (oils, nuts, and seeds)
Vitamin A (red fruits and vegetables)
Resveratrol (grapes, red wine, and berries)
Pomegranates
Apples
Curcumin (turmeric)
Selenium (walnuts, fish, and shellfish)
Isoflavones (soy foods)
For best results choose a variety of these age-fighting, antioxidant-rich foods.
It's Calorie Controlled
Controlling calories is the key to staying healthy, especially in men over 40.
Calorie recommendations for men over 40 provided by the National Heart, Lung, and Blood Institute (NHLBI) and Dietary Guidelines for Americans 2020 are as follows:
Energy needs for weight loss in men: 1,500 to 1,800 calories
Calorie requirements for sedentary men over 40: 2,000 to 2,200 calories
Energy needs for moderately active men over 40: 2,200 to 2,600 calories
Calorie recommendations for active men over 40: 2,400 to 2,800 calories
To keep your calorie intake within these daily allotments, track calories using an app or simply divide your plate into fourths. Fill:
Half your plate with vegetables
One-fourth of your plate with protein foods
One-fourth of your plate with fiber-rich starches
A small portion of your plate with healthy fats
Examples of nutritious starches include whole grains, legumes, peas, corn, and sweet potatoes.
Learn how you can begin creating your nutrition system TODAY and come up with a custom nutrition plan that works for you and your busy schedule.
Sample Menu for Men Over 40
A sample menu that's part of a diet for men over 40 and minimizes signs of aging includes:
Breakfast
Egg omelet with spinach, mushrooms, and red peppers
A medium-sized orange
Cooked oatmeal topped with walnuts
Coffee or tea
Snack
A whey, or vegan protein shake made with berries and almond butter
Lunch
A leafy green salad with cherry tomatoes, grilled chicken breast (or tofu or tuna), pistachios, pumpkin seeds, strawberries, and an oil-based dressing
A baked sweet potato
Coffee or tea
Snack
Greek yogurt
Pomegranates
Dinner
Cooked quinoa
Grilled salmon
Asparagus mixed with cooked carrots
Coffee or tea
Snack (optional)
Hemp milk or protein-fortified almond milk plus walnuts OR edamame OR a whey or pea protein shake
By incorporating healthy go-to meals into your daily schedule, your nutrition will be more consistent!
Healthy Recipes for Men Over 40
If you're looking for nutritious age-fighting recipes for men over 40, the following list is a good place to start:
Oven Roasted Brussels Sprouts
Add oven-roasted Brussels sprouts to any lunch or dinner dish to get in your daily dose of green vegetables and heart-healthy oils.
The recipe contains just four simple ingredients: Brussels sprouts, olive oil, salt, and pepper.
Simply combine all the ingredients, roast at 400 degrees Fahrenheit for 35 to 40 minutes, and enjoy!
Serve with grilled chicken, turkey, fish, or tofu as your main course.
Lentil Soup
This lentil soup recipe is loaded with fiber, protein, healthy fats, and antioxidants.
Eat it as a main dish or an appetizer.
Main ingredients include lentils, carrots, tomatoes, olive oil, onions, celery, broth, and seasonings.
Simply cook the carrots, celery, and onions in olive oil, add the remaining ingredients, bring to a boil, and simmer for about 35 to 40 minutes.
Herb Mustard Baked Salmon
What better way to meet your daily protein needs and boost omega-3s than by choosing this herb mustard baked salmon recipe as your next main course.
Salmon, olive oil, tomatoes, shallots, and seasonings are the main ingredients.
Just flavor the salmon with oil, vegetables, and seasonings, wrap it in foil, and bake at 400 degrees Fahrenheit for about 25 minutes.
Chia Seed Pudding
When you're in the mood for something sweet that's loaded with antioxidants and other essential nutrients, try this chia seed pudding recipe instead of traditional desserts.
Ingredients include almond milk, Greek yogurt, chia seeds, strawberries, and almonds.
The easy recipe is loaded with protein, fiber, vitamins, and minerals.
To make it simply combine all ingredients, refrigerate the pudding, and serve chilled!
Avocado Side Salad
When you're looking for a fiber- and antioxidant-rich satiating salad that aids in weight management and minimizes signs of aging, try this delicious avocado salad recipe.
Avocados, tomatoes, bell peppers, onions, lime juice, and seasonings are on the ingredients list.
Just combine the avocados with vegetables, gently toss in lime juice, and season with salt and pepper!
Artichoke and Tuna Bean Salad
This artichoke and tuna bean salad makes an excellent protein- and fiber-rich lunch that keeps you full all afternoon.
It's also loaded with heart-healthy omega-3 fats.
Ingredients include white beans, tuna, artichoke hearts, celery, onion, olive oil, and seasonings.
Combine all the ingredients together, refrigerate for about 45 minutes, and serve over a bed of greens!
Cauliflower Baked Ziti
To reduce your intake of refined carbohydrates that can pack on unwanted pounds, replace pasta with cauliflower in this delicious cauliflower-baked ziti recipe that's loaded with protein and fiber.
Ingredients include cauliflower, tomatoes, tomato paste, onions, olive oil, lean beef, cloves, other seasonings, and ricotta, mozzarella, and Parmesan cheeses.
Bake the ingredients at 375 degrees Fahrenheit for about 25 minutes after you've cooked the meat and onions, let the dish cool, and enjoy!
Greek Stuffed Chicken
Add a twist to traditional grilled chicken by trying this Greek stuffed chicken recipe.
It's rich in satiating protein, fiber, and the micronutrients needed to minimize signs of aging in men over 40.
Ingredients include olive oil, lemon juice, lemons, chicken, cloves, zucchini, tomatoes, red onions, feta, mozzarella, and seasonings.
Simply stuff the chicken with an oil and lemon juice mixture, vegetables, lemons, and seasonings.
Top with cheese, bake at 400 degrees Fahrenheit for about 25 minutes, garnish with dill and parsley, and enjoy!
Chicken Avocado Tacos
Replace traditional taco shells with avocado halves to create a delicious, nutritious lunch or appetizer that's loaded with protein, healthy fats, vitamins, and minerals.
Ingredients in this chicken avocado taco recipe include halved avocados, rotisserie chicken, black beans, corn, taco seasonings, cheese (optional), and ranch dressing (optional).
Fill avocado halves with the remaining ingredients, broil for about 2 minutes, and enjoy!
Blackened Shrimp Bowl
Combine protein-rich shrimp with whole-grain brown rice, veggies, and avocado in this blackened shrimp bowl recipe to get a variety of macro and micronutrients needed to stay healthy, maintain an ideal weight, and fight aging.
Ingredients in this dish include shrimp, brown rice, olive oil, seasonings, corn, red pepper, and lime juice.
Cook the shrimp and rice according to recipe instructions and serve with a corn, red pepper, and cilantro salad plus avocado slices.
Balsamic Chicken & Asparagus
Chicken breast, asparagus, tomatoes, balsamic vinegar, mustard, garlic, and olive oil are on the ingredient list in this balsamic chicken and asparagus recipe, which is a perfect addition to any diet for men over 40.
Cook the chicken in a pan over medium heat, add veggies, and top with vinaigrette dressing before you finish cooking this delicious dish.
It's loaded with protein, fiber, vitamins, and minerals.
Lemon Garlic Mahi Mahi
Mahi Mahi is an excellent protein source when you're trying to achieve or maintain a healthy weight, burn fat, or build muscle.
Serve this lemon garlic mahi-mahi recipe with brown rice or quinoa and a variety of antioxidant-rich red or green veggies.
Ingredients in the dish include mahi-mahi fillets, butter, olive oil, lemon juice, and seasonings.
Cook the fillets in oil over medium-high heat and top with a sauce made of butter, lemon juice, and garlic.
Harvest Chicken Casserole
This heart-healthy harvest chicken casserole recipe is loaded with protein, fiber, and age-fighting micronutrients.
Ingredients include wild rice, chicken, carrots, olive oil, onions, sweet potatoes, Brussels sprouts, chicken broth, almonds, cranberries, and seasonings.
Simply cook the chicken and vegetables and place all ingredients in a casserole dish.
Bake at 350 degrees Fahrenheit for about 20 minutes, let the dish cool, and enjoy!
Egg Roll Bowl
Loaded with protein, fiber, vitamins, and minerals, this egg roll bowl recipe is sure to be a hit with your entire family.
Ingredients include pork, onions, cabbage, carrots, sesame seeds, oil, garlic, ginger, and soy sauce.
You can substitute chicken for pork if you'd like!
Cook the meat and vegetables in oil, soy sauce, seeds, and seasonings, and enjoy!
Caprese Zoodles
Instead of traditional pasta, try lower-carb zucchini noodles in a Caprese zoodles recipe instead.
After you spiralize zucchini to create zoodles, toss them in oil, seasonings, cherry tomatoes, mozzarella, basil, and balsamic vinegar to enjoy this delicious entrée or side dish packed with fiber, vitamins, and minerals!
Here's How Busy Fathers Over 40 Are Finally Burning Stubborn Belly Fat & Getting Healthy Without Restrictive Diets or Time-Consuming Workouts
This proven "Fit Father Program" has helped 38,000 busy men 40+ lose weight, rebuild muscle, and finally keep the weight off.
If you're frustrated with stubborn belly fat, failed diets, and time-consuming workouts, this is the answer you've been looking for…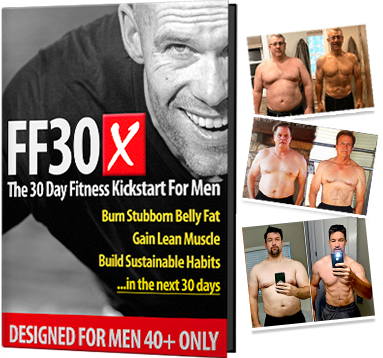 Join 38,000 guys in over 108 countries that are using FF30X to lose weight. You get everything you need to succeed – including:
The Fit Father Meal Plan – with simple & delicious recipes
Safe & Effective Workouts Program – only 90 min/week
VIP Accountability Coaching – our Fit Father Team will personally walk you to success, step-by-step.
LEARN MORE ABOUT FF30X >>
See the FF30X Program overview here. You'll discover how this proven Fit Father Program can help you lose weight and actually keep it off – without the complication and restriction of normal diets. »
*Please know that weight loss results & health changes/improvements vary from individual to individual; you may not achieve similar results. Always consult with your doctor before making health decisions. This is not medical advice – simply very well-researched info on a diet for men over 40.