Being on your phone all the time is bad. But, if you take advantage of fitness and workout apps, screen time can be beneficial to your health!
As a busy dad, it can be crazy trying to juggle work, family, and exercise around your hectic schedule.
Monitoring your progress along your fitness journey can be even harder.
Fortunately, there are awesome fitness and workout apps that can help take the guesswork out of tracking your health, fitness, and nutrition.
Sometimes the best fitness and workout apps are simply web browsers — when you use them to read the Fit Father Blog or view the Fit Father YouTube Channel!
Here's A Free 24-Min Fat Burn Workout For Busy Men 40+
This powerful workout will reignite your metabolism to burn fat 24/7 like you did in your 20s…
Reach Your Goals By Tracking Your Fitness Gains
It used to be that people would gauge how well their health was improving by tracking their weight loss.
However, the number on the scale is just one of many aspects of fitness.
Body fat percentage, cardiovascular fitness measured by oxygen consumption, faster race times, and strength gains are just some other ways to track your fitness gains.
Picking the best app for you will depend on your goals and current fitness level.
Someone who has been working out for years will probably be looking for something more advanced than someone just beginning to workout.
Some apps may simply just record workouts to monitor progress, while others actually give you set workouts to complete.
Many apps are great for all-around fitness, while others focus on a certain area like swimming, weight lifting, or running.
There are trackers that can even pair with a fitness watch or heart rate monitor to really get into the data of your workouts.
Keep reading for a breakdown of the best fitness and workout apps available based on your personal needs!
The Top 8 Fitness and Workout Apps
1. Best All-Around Fitness App: MyFitnessPal
MyFitnessPal is a tried and true app that is great for tracking everything from workouts to food intake.
You can manually upload workouts or sync your activities from other apps, like MapMyRun, or devices like your FitBit, Apple, or Garmin Watch.
This app also includes an extensive nutrition database so you can monitor your calorie and macronutrient intake throughout the day.
You can even add your own foods and recipes!
This means you can track your calories without carrying around a food diary.
And you can create your own personalized diet profile based on your specific weight loss and nutrient intake goals.
You will also have access to discussion forums so that you can learn from other users, share your own tips, and motivate one another.
2. Best Running App: MapMyRun
The MapMyRun app is perfect for beginners or long time runners.
You can track your workout directly on your phone as you run, or you can sync your runs from another device, such as an Apple or Garmin watch.
Like MyFitnessPal, there is also a community of runners that you can turn to for support and motivation.
You can follow your friends and even run the same routes as other users.
Another great feature is the ability to analyze your data in the app or from your computer.
This means you can monitor your progress and see how you are improving with your run times and fitness.
And if you're not sure where to start with running, MapMyRun also offers training plans for everything from 5Ks to marathons.
Want to run longer, faster, and better? Watch this video!
3. Best App For Strength Training: Jefit
Before smartphones, guys would have to carry around a notebook or sheet of paper to keep track of their weight lifting sessions.
With Jefit, you have the ability to download training plans and keep track of your sets and reps right from your phone.
Jefit offers workouts for all levels of fitness from beginner to advanced.
There are even different programs for bulking, cutting, home workouts, or just general fitness.
Tracking your progress in the weight room can be confusing sometimes, but Jefit makes this process much simpler.
By seeing where you are in terms of weight used, reps, and sets completed, you can strive to improve each strength training session.
This 40-minute full-body, at-home workout is great for strength training and optimizes your time with a superset workout plan!
4. Best App For Audio Guided Workouts: Aaptiv
If you find yourself struggling to push yourself during workout sessions, you should definitely give Aaptiv a try.
Aaptiv uses audio-guided workouts with music to motivate you during all types of workouts, including running, weight training, and home workouts.
There is just something about having your own personal playlist or even someone in your ear pushing you to the end of a workout to really motivate you to challenge yourself even when you're tired.
Research even shows that the use of tempo-paced audio-playlists improves adherence to exercise.
In addition to these guided workouts, Aaptiv includes structured programs to help based on the fitness goals that you input into the app.
Similar to other fitness apps, there is also access to a supportive community group that you can turn to for additional motivation.
5. Best HIIT Training App: Seven
Seven is a popular app that provides high-intensity workouts in, you guessed it, just 7 minutes a day!
These science-based exercises allow you to get the most out of your workout in a short period of time.
While 7 minutes may not seem like enough time to get a quality workout, don't let the short duration fool you.
A review of numerous studies has found that short, Tabata style workouts consisting of 7-8 high intensity, exhaustive bouts of exercise with 10 seconds of rest between these bouts greatly enhances aerobic and anaerobic fitness.
Seven also offers motivating challenges and achievements that make you want to come back each day for a new workout.
This also allows you to track your progress and keeps you accountable to your workouts.
This HIIT bodyweight workout for fat loss can be done from inside your home with NO equipment!
6. Best App For Tracking Endurance Progress: Strava
Strava is the ultimate app for runners and cyclers to track their workouts and miles.
You can log your activities while you workout directly from your phone, or connect your fitness watch to upload your workouts.
Strava gives you a wealth of data to follow and analyze over time so you can see how you are improving.
Race pace, heart rate, and power output are just a few of the things you can track.
Plus, you can follow your friends and other Strava users to see what their workouts look like.
You can also compete for the best times along certain outdoor routes, or claim the KOM/QOM (King of the Mountain/Queen of the Mountain) on a big hill near your house.
This all serves as extra motivation to really push yourself when you know others are watching!
7. Best App For Tracking Swim Progress: MySwimPro
For the longest time, the only real set workouts that you could follow directly from your phone or fitness watch were running or biking.
MySwimPro has recently changed that by creating an app that provides swimmers with personalized plans that they can use in the pool.
Whether you are a seasoned swimmer or just a beginner, MySwimPro provides you with your own personalized swim workouts that you can scroll through on your smartwatch.
This means no more wet sheets of paper on the pool deck with prewritten swim sets!
MySwimPro offers a number of different training plans based on your current fitness goals, ranging from short course races all the way up to long-distance open water swims.
The workouts can be synced to a fitness watch so that you can see the workout in real-time as you swim.
You can track your progress along the way to see how your swim times are improving.
This app also provides videos to guide you on swim technique, as well as dryland workouts when you don't have access to a pool.
8. Best Nutrition App: LiveStrong MyPlate Calorie Tracker
Studies have found that the use of nutrition apps are associated with diet-related behavior such as improving motivation, desire, self-efficacy, attitudes, knowledge, and goal setting.
So finding the right nutrition app is extremely beneficial in enhancing your health.
Livestrong's MyPlate Calorie Tracker makes it easy to log your food intake.
The app comes with a comprehensive database of more than 2 million different food items, with a barcode scanner for easy logging of prepackaged food.
You can also create your own custom meal items.
Users can track the intake of calories and a variety of macro and micronutrients, as well as their water intake.
Learn how to read nutrition labels properly and what nutrition facts REALLY mean.
Fitness and Workout Apps For Everyone!
As you can see, even fitness apps aren't one size fits all.
The first step in choosing the right app is to determine your goals, the type of workouts you are planning, and how you want to track your progress.
Plus, you can always switch between apps to combine your favorite parts from each one.
The big takeaway is that no matter what exercises you choose to do or what your goals are, you need to have a way to accurately monitor your progress.
Otherwise, you have no way of knowing how your fitness is actually improving.
By seeing increases in weights and reps during a strength training session, or an improvement in your run times you can be assured that you're making fitness gains.
The Natural Testosterone Booster Guys 40+ Are Using For More Energy, Drive, & Results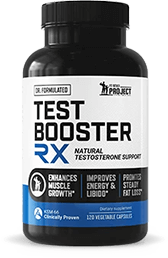 After age 30, your Testosterone levels start declining. Add in some stress and a "less than perfect" diet… everything gets worse fast. You feel tired all the time. It's hard to lose fat. It feels like you lost your edge. That's the sad story that happens to most guys 40+. But now, it doesn't have to be that way for you….
Apps that provide workouts and guidance are also a big plus for people that need some extra motivation, especially in a time where many gyms are closed and access to trainers is scarce.
And don't forget about nutrition!
Apps that let you track your meals throughout the day and give personalized guidance on nutrient intake are essential if you are serious about reaching your fitness goals.
You can set goals for weight and body composition and develop a diet plan that can even break down your meals by macros so you know exactly what amount of carbohydrates, protein, and fat you should be getting at each meal.
Whether you are looking for a program to provide structured workouts or just a place where you can monitor your progress, there is an app out there for you!
Fitness and workout apps not only serve as motivation to exercise, but they also hold you accountable for achieving your health goals.
Here's How Busy Fathers Over 40 Are Finally Burning Stubborn Belly Fat & Getting Healthy Without Restrictive Diets or Time-Consuming Workouts
This proven "Fit Father Program" has helped 38,000 busy men 40+ lose weight, rebuild muscle, and finally keep the weight off.
If you're frustrated with stubborn belly fat, failed diets, and time-consuming workouts, this is the answer you've been looking for…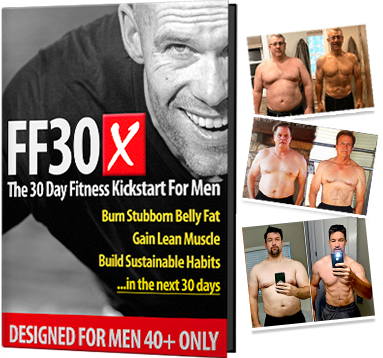 Join 38,000 guys in over 108 countries that are using FF30X to lose weight. You get everything you need to succeed – including:
The Fit Father Meal Plan – with simple & delicious recipes
Safe & Effective Workouts Program – only 90 min/week
VIP Accountability Coaching – our Fit Father Team will personally walk you to success, step-by-step.
LEARN MORE ABOUT FF30X >>
See the FF30X Program overview here. You'll discover how this proven Fit Father Program can help you lose weight and actually keep it off – without the complication and restriction of normal diets. »
*Please know that weight loss results & health changes/improvements vary from individual to individual; you may not achieve similar results. Always consult with your doctor before making health decisions. This is not medical advice – simply very well-researched info on fitness and workout apps.