T
here are written records detailing meditation techniques that date from 1500BCE. The fact that it is still used today is testimony to the power of meditation. Even if you have only dabbled with meditation; its time you discovered how to
take meditation to the next level.
There are many different types of meditation, as discussed in our introduction to meditation techniques. But the basic principle is that you need to train your brain to remain calm; no matter what is going on round you.
This may make you seem that you don't know what is going on; after all when chaos reigns it seems only naturally to panic. But a calm and clear mind will allow you to look at all the options and choose the right path forward.
It can help you to survive trauma and move towards your goals.
As Rudyard Kipling once said "If you can keep your head when all about you are losing theirs and blaming it on you…..yours is the Earth and everything that's in it."
In short, mindful meditation can help to control your thoughts, manage your temper, deal with trauma and focus on the future you want.
With the help of The Fit Father Project you can become the man you want to be. Join the FF4L today to discover how meditation and our support can help you to take meditation to the next level and achieve all your goals!
FIT FATHER FOR LIFE
Get access to every program we offer today
Meditation – The Basics
The first step in any type of meditation is to learn how to relax. You'll have heard people say that you need to clear your mind. This isn't possible!
The moment you clear your thoughts you'll be asking yourself whether you've cleared all your thoughts. Of course that's another thought and will lead to more.
Instead, basic meditation requires that you focus on one thing. Breathing is the most popular choice but it could be the coolness of the air or the sound of your heart beating.
The point is to focus on just one thing. This will help you to understand its place in nature and give you a calm point to return to.
Your mind will wonder; it's natural. Simply return your thoughts to your focus point and carry on.
Take Meditation to the Next Level
By just taking a few minutes every day to meditate you'll quickly find that you're becoming an expert at focusing. You should notice your mind is calmer and you're better able to deal with issues.
Now you need to take meditation to the next level.
Note: There is no right or wrong time to take meditation to the next level.
To help you move into more advanced meditation you simply need to follow these steps:
Commit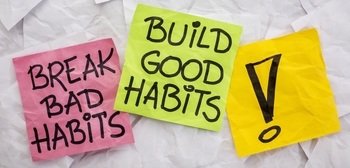 You need to dedicate time to meditation. This means creating a habit. Once you have meditation as part of your daily routine you'll discover that your ability to focus will improve.
You'll also have more motivation and willpower to keep meditating.
Don't Over Do It
However, having a schedule is great but increase the time spent meditating needs to be done slowly. If you try to do too much you'll start to dislike meditating and even increase your stress levels.
The time to stop is the moment you feel your focus shifting, no matter how hard you try to refocus.
Get Comfortable
It is essential to get comfortable. If you're not then you won't be able to last more than a couple of minutes without losing focus.
Concentrate on the position that works best for you before you take meditation to the next level.
Be Prepared
No, you're not trying to be a boy scout! In fact you may find it beneficial to learn some breathing methods, such as pranayama yoga. This will help to prepare your body and mind; improving your meditation success.
Try Different Techniques
There is not one size that fits all. Meditation is a personal experience. You need to try various different types to find the one that you are most comfortable doing.
The more fun or intriguing you find a specific style the easier you'll find it is to stick to it.
Work With Others
You'll find it much easier to take meditation to the next level if you're supported by friends; especially those who are meditating themselves.
This is another way in which the Fit Father Project can help; there are hundreds of men in the same situation as you.
Multi Day Meditation Retreats
This is another great way to take meditation to the next level. There are many different types of retreats available but one of the best is the "no talking" or silent retreat.
It shouldn't take too much for you to realize that this is literally several days of silence. Multi day retreats are usually either 3 days or 10 days long. It will take you time to adjust but being completely silent, unable to communicate with others and away from technology can really help you to live more in the moment.
In short, your focus will improve and your ability to discern what is really beneficial in your life.
The Power Of Fasting
The theory behind fasting is that it will help to increase your awareness of your inner self; without distractions.
Of course, intermittent fasting can also help you to lose weight.
The best idea is to avoid food for approximately 8 hours before you start meditating. It will allow you to get into the meditative state faster and help you to experience a deeper connectivity with your own body.
That is perhaps the real secret of meditation at any level. The ability to connect with yourself and understand your needs and what really matters.
This will allow you to determine what goals you really wish to achieve and focus on them effectively.
The Benefits of Volunteering
Volunteering is actually a way to take your meditation to the next level. Through volunteering you'll come into contact with any other people and situations which will test your current abilities.
If you volunteer in a meditation center you will also gain the opportunity to see others meditating and talk to them about their experiences. Although their approach may not work for you it will help you to experience the different types and approaches of meditation.
The more you discover about this way of living the easier it will be take meditation to the next level.
How & Why Long Term Goals are Essential
Long term goals give you something to aim for and a way to improve the quality of life for you and your family.
Once you realize that meditation is improving your ability to focus on and reach goals you'll be able to set much more difficult goals than you previously thought possible.
Just take a look at the amputees that come back and run marathons; anything is possible.
Start meditating and then take meditation to the next level through immersion and practice. Then you can establish what you really want to achieve. You'll be surprised by how easy it is when you really focus on something.
Ready to Take Meditation to the Next Level?
Meditation focuses on being in the moment and clearing negative thoughts. But it doesn't just make you a better person or more able to deal with difficult situations.
When you take meditation to the next level you'll discover that you know what you want and are better able to move towards it.
No longer will the everyday issues concern you in the same way. You'll be able to set your goals and work towards them.
You can see the results of your improved meditation by joining the Fit Father's today. We can introduce you to the techniques and practices you need to adopt in order to lose weight, gain muscle and live healthier.
This is important. Losing weight and building muscle will help you to be in the best possible physical condition.  The overall aim is to improve your health and your quality of life as you age.
These are also the key elements of meditation; the ability to stay in the moment allows you to appreciate life and set your own goals.
Just as meditation will help you to master the Fit Father approach, it will also help you to achieve your goals. A focused mind is capable of anything.
Then you'll be ready to join FF4L and reach the heights of physical and mental health.
Everything is possible through healthy living; meditation is simply a part of this.
Your new friend & health coach,
Stuart Carter
Head Training Staff, The Fit Father Project
Brotherhood Nickname: "The Fit Brit"
Bragging Rights: 16 Years in the fitness industry, Author of 'The Easy Fitness Guide', Father of 4 boys and Husband to a Venezuelan beauty.
If you want a complete health & wellness package 'For Life' – designed especially for you as a busy man…
Then I'd recommend you take a look at our Fit Father For Life Membership.
Inside the membership, you'll have FULL access to:
FF30X Phase #2.
FF30X Phase #3.
Old School Muscle.
Old School Muscle Phase #2 – Available Q3 2018.
'Total Body Tune-Up' Flexibility Program.
The Travel Fit Program.
The 'Accelerate' Bonus Package.
…And… EVERY program we produce.
See for yourself how these programs have helped men just like you achieve and maintain results and live a healthier and happier life.