C
hristmas is the time for swapping gifts and spending time with the family. But it can also be a time for indulgence. Use these healthy Christmas recipes to limit the damage to your
weight loss
and muscle building plans.
Whether you're hosting Christmas or visiting others, you can prepare these delicious recipes and bring them with you, which will ensure you can enjoy the feast without ruining the hard work.
THE 30-Day Health Program for Men 40+
Fit Father 30X is the world's first sustainable weight loss plan for fathers.
Get yourself back into great shape - at any age the Fit Father way.
Turkey, Mango & Honey Salad
This is a great starter for any meal, especially Christmas. It's light, healthy and very easy to make. The following recipe is designed to serve 4, but you can modify the ingredients to suit the number you need.
Each serving should give you:
603 calories
30g total fat
6g saturated fat
42g carbohydrates
39g protein
280mg sodium
You'll need:
2 cups leftover turkey
½ cup baby spinach leaves
2 cups mixed Asian herbs (such as Thai basil, coriander, and mint)
2 tbsp rice vinegar
1 tbsp caster sugar
1 garlic clove, crushed
1 small red chilli, seeds removed and finely chopped
1 large ripe mango, peeled and sliced
For the dressing you'll also need:
5 tbsp honey
¼ cup rice vinegar
½ cup peanut oil
2 tsp sesame oil
Making Your Salad
Start by mixing the rice vinegar, sugar, chili and the garlic (if using). The sugar should dissolve after a few minutes of stirring.
Slice your turkey and pour this mixture over it.
Now put the honey and vinegar in a blender and blend. Add the peanut oil and sesame oil until you get the right consistency; it should still be fairly thick when ready.
Next, put spinach on each plate and sprinkle on some of the mixed herbs. Add a layer of the coated turkey, followed by the mango (sliced). Lightly cover the top with your dressing and then add a few sesame seeds for that decorative touch.
Cranberry Roasted Chicken
This is a delicious alternative to the traditional Christmas dinner and surprisingly healthy. The following recipe serves 5 and each serving has the following approximate nutrition levels:
355 Calories
10g sugar
390mg sodium
25g total fat
5g saturated fat
4g carbohydrates
3g fiber
5g protein
You'll need:
5 chicken breasts. You can remove the skin to make this a lower fat recipe.
Fresh thyme
½ cup cranberries
Italian herbs
1 tbsp maple syrup
1 tbsp Balsamic vinegar
To create the marinade you'll need:
¼ cup cranberries
¼ cup balsamic vinegar
2 tbsp maple syrup
2 tbsp olive oil
Pinch of salt and pepper
2 garlic cloves (optional)
Making Your Dish
Place your chicken into a baking dish.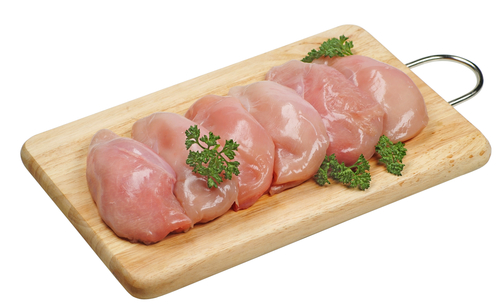 Now make the marinade by putting all the ingredients above into a blender. Turn it on for between 3 and 5 minutes, the contents should be smooth.
You can now pour this over your chicken, making sure it is evenly coated. Your chicken and marinade should be covered and put in the refrigerator for a minimum of 30 minutes and a maximum of 24 hours, depending on how much you want the favor to soak into it.
After the chicken has marinated in the refrigerator, you can remove the cover and spread the thyme, cranberries and Italian herbs evenly across the top of the meat. Cook at 375° F for 25 minutes with the skin facing downwards, then turn them over and do the other side for the same amount of time. You can then broil them for approximately 4 minutes to crisp the skin.
Place the chicken on your plate with a spoon of sauce drizzled over it and cranberries scattered across it.
Cranberry Sauce With Maple & Cinnamon
This is a quick and easy recipe designed to help you have the perfect accompaniment to your Christmas meal; or any other meal you want!
You'll need:
1 cup cranberries
1 tbsp maple syrup
Pinch of cinnamon
A little water
Creating This Delicacy
Start by putting your cranberries into a pan. Add just a splash of water and your maple syrup. You can then bring the mixture to the boil; making sure you stir it all the time.
At this point add your pinch of cinnamon and let the mixture simmer as the cranberries pop and sizzle. After the mixture has simmered for five minutes remove the pan from the stove and pour the contents into your serving dish or storage container.
It will thicken as it cools down. It is best to get it transferred while it's still hot.
Gingerbread Cookies
It's essential to have a sweet treat at Christmas and this can fit the bill nicely. The fact that it is surprisingly healthy is just a bonus!
In fact, the nutritional info may surprise you for 2 cookies:
130 calories
8g total fat
3.5g saturated fat
85mg sodium
11g carbohydrates
2g Fiber
3g protein
To make these delightful cookies you'll need:
1 cup oat flour
1 ¼ cups almond meal
½ cup granulated Erythritol or dry sweetener of choice
1 tbsp ground ginger
2 tsp cinnamon
⅛ tsp tsp nutmeg
⅛ tsp ground cloves
1 tsp baking powder
½ tsp salt
½ cup molasses
⅓ cup coconut oil, melted
2 tsp vanilla extract
1 tsp Stevia extract
The Mixing Process:
Start by putting your almond flour, erythritol, ginger, cinnamon, nutmeg, cloves, baking powder, and salt into a bowl with your oat flour. Mix thoroughly to ensure all the ingredients are blended.
You can then transfer the dry ingredients to a power mixer bowl where you'll need to add the molasses, vanilla, melted coconut oil, and Stevia. Turn the machine on and leave for approximately 5 minutes. You should end up with a sticky, sweet dough which looks fairly dark.
You can now use silicone baking sheets to help you roll the dough out. It should be approximately ½ inch thick. If you have a gingerbread cookie cutter now is a good time to use it. If not, create any shape you want!
Place the cookies, still on their silicone sheet, onto the baking tray and pop into the preheated oven at 375°F. They should take approximately 12 minutes to cook.
Join Us To Find More!
The Fit Father Project is here to help you find the right way to lose weight and gain muscle. We know that everyone has a different aim and that everyone is different. That's why we've created the FF30X plan.
It's the perfect way to find exercise routines, healthy eating tips, recipes and the support you need to stick to your new healthier way of life, no matter what else is going on around you. Check out the FF30 today and see what we mean!
FREE

1-Day Weight Loss Meal Plan For Men 40+
Lose weight. Eat like a man. Enjoy your life. Over 55,000 men are using this.
Get yourself back into great shape - at any age the Fit Father way.
Your new friend & health coach,
Stuart Carter
Head Training Staff, The Fit Father Project
Brotherhood Nickname: "The Fit Brit"
Bragging Rights: 16 Years in the fitness industry, Author of 'The Easy Fitness Guide', Father of 4 boys and Husband to a Venezuelan beauty.
If you're interested in a proven and completely laid out "done-for-you" weight loss meal plan & workout routine – designed for you as a busy man…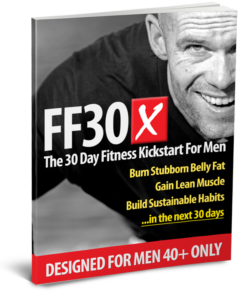 I'd recommend you read the program overview letter for our Fit Father 30-Day Program (FF30X).
Inside FF30X, you'll receive:
The simple & delicious Fit Father Meal Plan
The metabolism boosting Fit Father 30X Workout (under 90 min/week)
VIP email coaching where I'll personally walk you through the program
Read the FF30X Program overview letter here to see how our plan can help you lose weight – without the complication & restriction of normal diets.
*Please know that weight loss results & health changes/improvements vary from individual to individual; you may not achieve similar results. Always consult with your doctor before making health decisions. This is not medical advice – simply very well-researched info to healthy Christmas recipes.