T
he science behind nutrition has improved over the years, but the fundamentals remain the same. Diet and nutrition are especially important if your goal is to pack on more muscle. What you eat to gain muscle is not as complicated as you may think, but it does require a little bit of planning and creativity.
What I will do in this report is show you how you can get the best out of a properly prepared diet plan. I will walk you through every step:
How many calories you should be consuming each day to 'lean bulk'
Which supplements will help you gain size and improve your overall health
What foods you should avoid to make your gains solid
How to stay consistent with your plan
What your pre and post-exercise nutrition plan should look like
Getting this stuff right can mean the difference between gaining size and looking defined, or getting big and fluffy. I know you want to look great and feel great, so let's get this off on the right foot.
THE Old School Muscle Building Program
OSM is the world' first muscle building program exclusively for Men 40+.
Yes! You can get a lean, ripped body - at any age - click there to learn how...
Step #1 – Make the Most of Lean Bulking
Your goal will be to gain muscle without adding tons of fat. This is a process our team here at The FFP likes to call "lean bulking".
Key Point #1:
Unlike on a weight loss program where the goal is to consume less calories than you burn, for muscle gain, you will need to consume more calories than you burn each day.
This needs to be a controlled amount though, as just eating lots of food to increase calories will lead to increased fat too.
A lot of guys looking to build muscle try following "bulking" diet plans where they eat everything in sight. The result of this approach is usually some muscle gain with A LOT of fat gains.
After a bulking phase, guys then need to spend months aggressively dieting the fat off, which leads to MUSCLE LOSS. The net progress of this approach is poor.
And, as a man with an aging metabolism, the results of this "bulking" approach will be even worse (even more fat gain).
Key Point #2:
By planning your nutrition properly, you can and will increase muscle size without piling on tons of fat.
You should aim for around 300-500 calories above what you burn each day. If you naturally burn 2,000 calories [use our free calorie calculator tool here] and do 500 calories worth of exercise each day (roughly 1 hour), you will need to consume between 2,800 and 3,000 calories each day for gains.
We like to break those calories down into the following ratios as a starting point:
• 30% of total calories from Protein
• 45% of total calories from Carbs
• 25% of total calories from Fats
Essentially, getting the right calories on board at the right time will mean the difference between looking bigger and more defined, and looking bigger and "fluffy"!
These calories will need to be spread across 5 meals per day, which we suggest as 3 main meals, 1 snack and 1 post-workout shake.
These could be split like this:
Breakfast: 40g protein, 75g carbs, 20g fat
3 Eggs
2 pieces whole wheat "Ezekiel Bread" toast
1 cup berries
1 scoop protein powder
You can also make a quick Breakfast Shake following our 20+ breakfast recipes inside Old School Muscle Program nutrition guide.
Lunch: 40g protein, 75g carbs, 20g fat
Burrito bowl at Chipotle with chicken, rice, beans, lettuce, cheese, salsa (no guacamole, sour cream)
Snack: 30g protein, 30g carbs, 15g fat
1 cup nuts
1 apple
4oz beef jerky
Post workout: 40g protein, 0g carb, 0g fat
Dinner: 40g protein, 120g carbs, 20g fat
Grilled chicken breast
2 cups rice, mixed veggies
½ avocado with salsa
A meal plan like this makes sure you cover all the bases to get your gains, without overloading you so you gain fat.
Step #2 – Supplement Your Nutrition Plan
The next step on your muscle building nutrition plan will be supplementation, so below I'll show you which are the best supplements to take and how they will help.
There are lots of reasons to use supplements to secure optimal health and well-being, as well as to aid increasing muscle tissue.
As our diets are never fully complete, adding a few supplements can be the difference between normal results and excellent results.
For inflammation and joint support:
Glucosamine and Chondroitin products – Glucosamine and Chondroitin both natural occur in your body to help maintain healthy joints by repairing damaged cartilage and connective tissue.
Omega 3 (fish oils) – Omega 3 fish oil supplements contain fatty acids called DHA and EPA, which studies have shown to aid joint health and help with rheumatoid arthritis and osteoarthritis.
Bio-active Curcumin/Turmeric supplement – Curcumin has been cited as one of the most effective anti-inflammatory compounds in the world. Due to its poor natural absorption into the body, however, you should make sure your supplement is bio-active/contains Bioperine.
*For localized inflammation, ice packs can be used for 20 mins every 2 hours until the inflammation subsides.
For muscle building and strength:
Creatine Monohydrate – Creatine is naturally produced in your body to create ATP (Adenosine Triphosphate), which is used as energy for muscle contractions.
Supplementing with Creatine increases the amount of ATP available, so increases your ability to contract your muscles at a higher rate.
Whey protein – Whey protein contains all 9 essential amino acids and aids protein synthesis within your muscles, leading to increased growth. Due to its fast absorption rate, whey protein is perfect as a pre or post-workout supplement.
Casein – Casein is also a type of protein, but the main benefit of this is that it is slow absorbing. This means it offers a steady stream of amino acids for muscle growth over a longer period. This makes it great as a 'before bed' supplement.
For overall health and energy:
A quality probiotic – Probiotics are live healthy bacteria that help keep your gut and digestive system in tip-top shape. They help to boost your immune system and improve digestive function, among other powerful health benefits.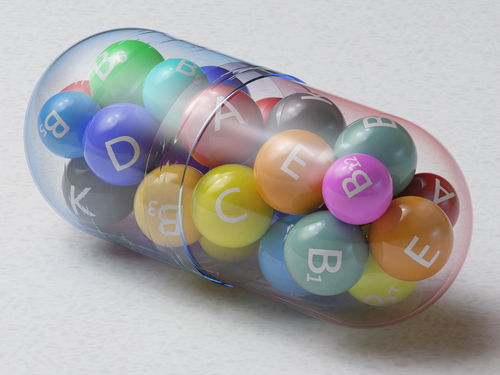 Multi-vitamin – Multi-vitamin supplements are exactly what they sound like. They are a carefully blended source of vitamins and minerals that support the natural functions of your body.
Greens powder – Greens powders are a mix of potent antioxidants such as green tea extract, spirulina, and spinach powder. Anti-oxidants are used in your body to reduce free-radicals, which causes diseases like cancer, asthma, and diabetes.
Vitamin D3 – Vitamin D3 is produced naturally in the skin when it is exposed to sunlight and can be stored by the body for when it is needed. It supports the absorption of calcium which is used to strengthen bone, support your immune system and maintain muscle strength.
For testosterone support:
DHEA – DHEA is a supplement that supports natural hormone levels, including testosterone, that decreases as you age. Supplementing with DHEA is claimed to support your immune system, help maintain and build muscle and bone, and help slow the aging process.
Zinc/Magnesium – Both Zinc and Magnesium are micronutrients that are needed by your body for various functions, including testosterone production. Supplementing with Zinc and Magnesium will support your body's natural testosterone production.
Fenugreek – Fenugreek is a medicinal herb that has been shown by research to decrease inflammation inside and outside the body. It has also been shown to increase testosterone levels and increase libido in men.
**We cover all of the preferred brands, dosages, and supplement timing in our Old School Muscle Program.
Step #3 – Know Which Foods to Avoid
When you're training and eating optimally, you really want to make sure your gains are improving the size and definition of your muscles, right?
To make sure you grow your muscles without adding fat, there will be certain foods you will want to avoid.
The foods to avoid will fall into categories, which I will explain below.
Refined Carbs – Refined carbs are basically anything that is made with white flour, so white bread, bagels, pretzels, doughnuts, sugary cereals, and other baked goods.
These types of Carbohydrates contain very little nutritional value (other than sheer calories) and very little fiber content. It is basically a plate of empty calories that do nothing for your body whatsoever.
Processed meats – Although some meats are essential to your diet, for protein intake, processed meats like sausages and packaged ham will hurt your 'lean bulking' efforts.
The high levels of calories, salt, and saturated fat make processed meats a food to avoid when you want solid gains.
Alcohol – As well as containing completely empty calories, there is another reason why alcohol should be minimal when you are working towards lean muscle gains.
Alcohol consumption increases your body's demand for anti-oxidants, which limits the amount available to support muscle repair and regrowth. Alcohol (especially beer) also decreases testosterone levels, which makes muscle building very difficult.
"Healthy" on-the-go foods – We are bombarded daily with advertisements showing us "healthy" foods that we should be eating, like smoothies, fruit snacks, and granola bars.
Most of these so-called "healthy snacks" are nothing more than glorified candy bars – packed with extra sugar and fat that you don't need.
This is just another reason to prepare your own meals in advance. If all you have to do is open the fridge and grab a healthy meal, you will be much less likely to reach for the junk food out of convenience.
Fried Food – This one may be obvious, but eating too many fried foods will pack on fat far faster than muscle – due to the massive calorie load and fat content.
A high-calorie diet with fried food will increase your body-fat levels, which will cover up any muscle that you have worked hard to gain. It will also increase the amount of fat inside your body, which can lead to health issues like diabetes, CHD, and atherosclerosis.
Plus:
As we teach you in the hormone optimization section of Old School Muscle, body fat converts your precious testosterone into OESTROGEN, which will also kill your muscle building progress.
Step #4 – Stay Consistent with a Simple Diet Plan
As well as being consistent with your training plan, it is massively important to stay consistent with your diet plan too. As we have mentioned before, it has been suggested that nutrition is responsible for 80% of your muscle gains.
If that's true, you can understand why it's so important to stick to your plan, every day!
Using a plan like our 'Old School Muscle' program will make sure you can stick with it, knowing you are following a proven strategy for increasing muscle mass fast.
Stick to protein sources like organic chicken breast, grass-fed beef, lean turkey, wild salmon, sardines, venison, and eggs.
We cover how to shop for a muscle building diet inside our Old School Muscle program – along with all the best recipes and supplement protocols.
Our main aim with the Old School Muscle diet plan is to make it easy to follow and sustainable for the long term. We want you to be able to change your eating habits, so you can achieve whatever health and fitness goal you may have.
Once you complete the 8-week training program, you will have a choice to make. Will you continue to gain muscle size, or will you move to cutting fat further to get 'shredded'?
Step #5 – Use Pre and Post-Exercise Nutrition
Pre-exercise nutrition will play a key part in making sure you have sufficient energy before you work out, so you can push your muscles without running out of energy first.
Your post-exercise nutrition is to make sure you re-energize yourself and set your muscles up properly to use all the nutrients in your food to increase your muscle size.
Pre-exercise:
Your pre-exercise nutrition is to fuel your body ready for the training ahead and to make sure that your blood sugar and glycogen levels are stable.
This will ensure that you can complete your training at the desired level without fatigue, or energy drop during it.
You should take in a low glycemic index (GI) Carbohydrate between 1 ½ to 2 hours before your training session, with some protein to stabilize your blood glucose levels.
Low glycemic index foods include: 
Sweet potato, corn, yam, lima/butter beans, nuts, peas, legumes, and lentils
Most fruits, non-starchy vegetables and carrots
Post-exercise:
Your post-exercise nutrition is used to replenish your glycogen stores that have been depleted throughout your training.
The usual rate that our glycogen stores can be replenished is approximately 5%.
After exercise, this is raised to 7% – 8% due to our glycogen synthesizing enzymes being extra active for the first 15 minutes following exercise and remaining more active for up to 2 hours after.
You should take in high to moderate GI Carbohydrate, combined with Protein, immediately after, or within 15 minutes of completing your workout.
The reason you should have Carbohydrate and Protein combined in your post-exercise meals is that this replenishes Glycogen stores more effectively.
Protein and Carbohydrate both stimulate the release of Insulin, enabling the synthesis of Glycogen from the available Glucose.
A good meal for this would be a post-exercise protein shake.
THE Old School Muscle Building Program
OSM is the world' first muscle building program exclusively for Men 40+.
Yes! You can get a lean, ripped body - at any age - click there to learn how...
Stuart Carter
Head Training Staff, The Fit Father Project
Brotherhood Nickname: "The Fit Brit"
Bragging Rights: 16 Years in the fitness industry, Author of 'The Easy Fitness Guide', Father of 4 boys and Husband to a Venezuelan beauty.
If you're interested in a completely laid out "done-for-you" muscle building program – designed especially for you as a busy man over 50…
Then I'd recommend you read the program overview letter for our Old School Muscle Program (OSM).
Inside OSM, you'll receive:
The simple & delicious Muscle Building Meal Plan
The awesome Old School Muscle workout plans
Full Muscle Gain supplement guide
Key accountability steps to help you through your journey
Read the Old School Muscle Program overview letter here to see how our plan can help you gain lean, solid muscle and keep you training safely and effectively… whatever your age!
*Please know that weight loss results & health changes/improvements vary from individual to individual; you may not achieve similar results. Always consult with your doctor before making health decisions. This is not medical advice – simply very well-researched info on what to eat to gain muscle.