M
ost peoples' reaction to "going vegan" is to run to their nearest steakhouse. It seems like a fad diet that only hippies who love granola would do. With that said, some people have been successful at adopting a vegan diet for weight loss.
While veganism gets a lot of judgment, it is actually a great diet if you are interested in:

Eating a plant-based diet
Losing weight
Being heart-healthy
Lowering cholesterol
Avoiding animal products
There are many additional reasons why a vegan diet could be right for you.
Read on to learn if the benefits outweigh the challenges of a vegan diet for you!
What is a Vegan Diet?
First of all, we should specify what exactly a vegan diet entails.
Being on a vegan diet means that you abstain from any food or food products that come from animals.
The goal for some is to eliminate animal abuse and using them for our food source. For others, a plant-based diet is healthier for them and helps them achieve their weight loss goals.
Here is what you CAN eat on a vegan diet:

Vegetables
Fruits
Legumes
Grains
Seeds and nuts
Plant-based oils
Tofu
Natural sweeteners
And for the real kicker, here is what you CAN'T eat on a vegan diet:
Animal protein (chicken, beef, fish, etc)
Dairy
Eggs
Bee products
Animal oils
Anyone who has tried a vegan diet will tell you that it is a challenge.
But with its popularity increasing, there are many vegan options and plant-based substitutes that you can integrate into your diet!
FREE

1-Day Weight Loss Meal Plan For Men 40+
Lose weight. Eat like a man. Enjoy your life. Over 55,000 men are using this.
Get yourself back into great shape - at any age the Fit Father way.
What are Good Plant-Based Substitutes?
Glad you asked. When challenged with giving up all animal products, many people would look in their fridge and think, "but what else is there?"
Luckily, we have a list of plant-based substitutes for you to try! Stores like Trader Joes, Whole Foods and Natural Grocers commonly carry these alternative products.
Dairy Substitutes
Luckily, there are a number of dairy substitutes that are readily available.

Soy milk, rice milk, almond milk, coconut milk, etc
Walnut butter, coconut butter, cashew butter
Coconut cheese, cashew cheese
Egg Substitutes
Eggs are commonly used in baking to bind your ingredients. Here are our top replacements.
Applesauce
Mashed banana
Flaxseeds or chia seeds (ground)
Silken tofu
Vinegar and baking soda
Meat Substitutes
Giving up meat can make it difficult to get the level of protein you need in your diet. Here are some handy replacements.
Tofu
Mushrooms
Beans, legumes
Lentils
Tempeh
Seitan
Vegan meat
Jackfruit
Honey Substitutes
Being vegan doesn't eliminate all the sweets! Just those that come from animals, like bees. Try these replacements instead.

Maple syrup
Stevia
Agave
Brown rice syrup
Coconut nectar
Dandelion syrup
Keep in mind that when you are trying to go vegan, there's no reason you have to do it all at once. Try transitioning part of your meal to vegan each week, until you're animal product free!
Does a Vegan Diet for Weight Loss Exist?
There are many reasons that people choose a vegan diet, and losing weight is one of them!
A vegan diet for weight loss can be effective if you are cognizant about your caloric intake and pay attention to the nutrients that your body is getting.
With veganism, some people poorly substitute animal products for plant-based junk food.
Just because you're off animal products doesn't mean that you're eating healthily! Take the time to prep healthy snacks, like veggies and hummus or a plant-based smoothie, instead of grabbing packaged snacks full of carbs.
Increasing your protein intake with a vegan diet for weight loss is also essential.
That way, you're filling your body with muscle-building material and curbing your hunger for unnecessary snacks.
Is Veganism Right for Me?
Undertaking a vegan diet for weight loss is a challenge.
For some, the difficulty in getting all of your nutrients and finding enough alternative protein is a big enough challenge in itself.
If you don't think that veganism is for you, there are other ways to healthily lose weight!
There's the caveman diet, where all that's eaten is what was available to our ancestors while they hunted and gathered.
Then there's pescatarian, which is being vegetarian but still eating seafood.
We can't forget about the Keto diet, that is high in healthy fats and protein and very low in carbohydrates.
Even the Perfect Plates theory can act as a weight loss diet, as it proportions your plate into half full of veggies, a fourth full of protein and a fourth full of carbs.
No matter what weight loss diet you move forward with, remember that commitment is key. If you try and abandon diets, you'll never make progress!
Try ramping up slowly and committing to diets for full months to see how it affects your body.
Your friend in health,
Dr. Anthony Balduzzi
Founder, The Fit Father Project
Brotherhood Nickname: "Mr. Results"
Bragging Rights: has helped over 35,000 fathers lose fat, build muscle, & get healthy for their families.
P.S. If you haven't seen my FREE 1-Day Meal Plan for Men over 40, I highly recommend you click here to get a free copy sent directly to your email. Remember: nutrition is a core foundation of weight loss for men over 40.
If you're interested in a proven and completely laid out "done-for-you" weight loss meal plan & workout routine – designed for you as a busy man…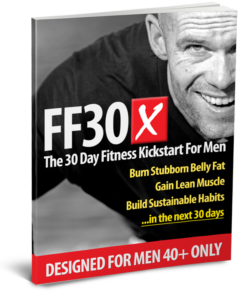 I'd recommend you read the program overview letter for our Fit Father 30-Day Program (FF30X).
Inside FF30X, you'll receive:
The simple & delicious Fit Father Meal Plan
The metabolism boosting Fit Father 30X Workout (under 90 min/week)
VIP email coaching where I'll personally walk you through the program
Read the FF30X Program overview letter here to see how our plan can help you lose weight – without the complication & restriction of normal diets.
*Please know that weight loss results & health changes/improvements vary from individual to individual; you may not achieve similar results. Always consult with your doctor before making health decisions. This is not medical advice – simply very well-researched info on vegan diet for weight loss.