T
here are many reasons why you may ask "How much weight can you lose in 2 weeks?" Often, it can be to prepare for an office event, school reunion, vacation or your wedding ceremony.
Your first thought might be to simply stop eating and hope for the weight to drop.

Unfortunately, there are two reasons why this is not a viable option:
Reason #1 – Your body will go into starvation mode.
Stopping eating can trigger rapid weight loss. However, research shows that within a few days your body will enter into what is known as 'starvation mode'.
This is a survival instinct which slows your metabolism and builds fat reserves.
Your weight loss will slow and eventually stop.

Worse, as soon as you start eating normally again the weight will jump back on, with interest, due to your slower metabolism.
Reason #2 – Not eating is impossible and dangerous to maintain.
The human body needs food to survive and operate efficiently. Not eating is simply not a viable option for long term survival.

The principle behind any weight loss plan should be to maintain your weight loss indefinitely.
For this; you need a plan which you can live with comfortably.
The importance of losing weight as part of a structured plan is emphasised in the Fit Father 30X overview letter.
Here's How Busy Guys 40+ Are Finally Losing Weight…
If you're in your 40s, 50s, & 60s, you need to eat and exercise differently to lose weight & actually keep it off…
So, how much weight can you lose in 2 weeks, safely?
To really discover how much weight you can lose in 2 weeks you will need to commit to a healthy eating plan and regular exercise.
This is the cornerstone to long-term weight loss; regardless of whether you are in your 20's, 40's or even your 70's!
Put simply you can't out-exercise a bad diet.

To successfully achieve substantial weight loss you will need to start being aware of food values and how many calories you burn in a day.
What is the Fit Father Project method?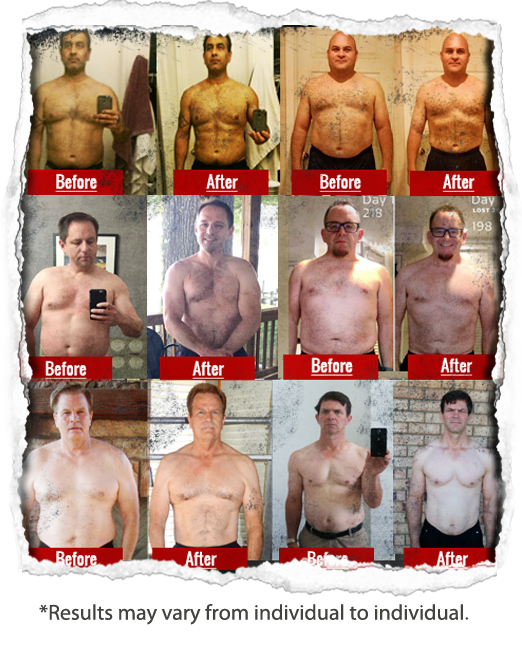 Here at the Fit Father Project, we recognize that it's more challenging to lose weight once you enter your 40's.
We offer a range of resources that have successfully helped others to achieve weight loss in the region of 20lb in their first 30 days.*

*Disclaimer – Weight loss varies from individual to individual.

By using this method you could answer the question 'How much weight can you lose in 2 weeks?' with a figure of approximately 10lb.
However, it is important to note that whilst this is possible, the actual result will depend upon your level of commitment, your metabolism and a variety of other factors.
Your results may not be the same as someone else on the same plan.

You may even hear of people who have lost 20lbs in 2 weeks on other 'diets'.
In most cases, this is very drastic weight loss, and most experts agree that this is not a healthy or safe amount to lose.
What you need to do is consider both your exercise routine and your diet; the emphasis should not be on immediate 'crash' weight loss.
In fact, weight loss is simply a side effect of eating healthier and exercising more.
Creating balance in your long term lifestyle will ensure you achieve your weight loss goal and can maintain it.
The importance of exercise to aid weight loss.
Exercising will increase your metabolic rate. It will also improve the flow of blood around your body and help you to build lean muscle.
You have probably heard that muscle tissue burns more calories than fat does; but building muscle will fundamentally change your body, not just help you burn a few extra calories.
Strong muscles will strengthen and protect your joints, reducing the chance of injury as you age.
The exercise which is necessary to develop these muscles will also improve blood flow and can help reduce the risk of many serious diseases, such as heart disease and diabetes.
This will help you to stay healthy for much longer.
With modern medicine and an active lifestyle, many people are remaining fit and strong, well into their 80's or even 90's!
Of course, at 40 life throws far more at you than when you were 20. You will probably have limited time available to complete your exercise routine.
This means you need a fast but effective exercise routine.
Fortunately, we offer free access to our 24-min fat burning workout.
This workout can be completed in less time than the average television program and, coupled with the meal plans suggested will result in a leaner and healthier you.
Healthy eating is for Life; Not just for quick weight loss.
We also offer a free 1-day meal plan which will give you an idea as to what food you should be eating.
It also provides you with a wide array of recipes and suggested meal plans to support you in your target of seeing how much weight can you lose in 2 weeks.
The real lesson that is being taught here is about the long-term benefits.
Exercise alone has been shown to account for just 25% of weight loss; diet and lifestyle changes account for the rest.
Your reason for starting to exercise and diet might be motivated by an activity which is happening in two weeks.
But, the real goal is not how much you can you lose in 2 weeks; it is how you can change your current habits to create a new lifestyle.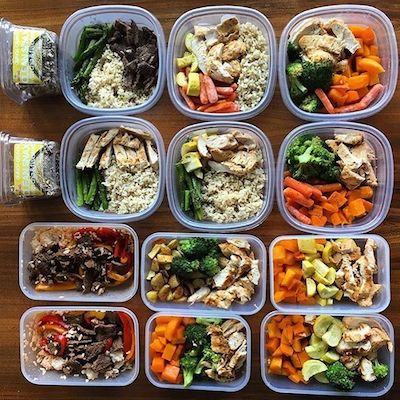 Whilst exercise builds muscles and makes you look good; it is not possible to out exercise a bad diet.
The food which you consume will control your success or failure.
This is not a calorie counting exercise.

A good diet will have a balance of protein, good carbs, essential fats and other, essential nutrients.
But, most importantly, a good diet is something that offers variety, without restricting your food choices.
This will ensure you can stick to the diet in the long term, which is the critical ingredient to losing weight and staying healthy.
Here's A Free Weight Loss Meal Plan For Busy Men 40+
Discover exactly what to eat for breakfast, lunch, and dinner to lose belly fat & feel energized 24/7 without hard dieting...
Keep an eye on all your results, not just your weight.
Despite what you may have heard, weighing yourself regularly is an important part of weight loss.
Ideally, you should weigh yourself first thing in the morning, daily, or a minimum of every 3 days.
But… the scales are not the only thing you should be watching.

As initial weight loss can slow after two or three weeks; you may eventually find your weight loss stops or you start putting on weight as you build muscle mass.
This is why it is essential to look at yourself in the mirror and assess the way you look.
It is also a good idea to take 'before' pictures at the start of your weight loss journey, and 'after' pictures every 4 weeks.
These can be compared to see loss of body-fat and increase of muscle definition.
If your weight remains the same, but your waist is shrinking and your muscles are more defined; then you have developed a healthy approach to eating and exercise.
It is essential to stress that whilst the answer to the question, "how much weight can you lose in 2 weeks?" can be up to around 10lbs, the real result you are looking for is controlled and sustainable for the long term.
Looking after your body through the food you put in and moderate exercise will enable you to remain healthy for another 40 years!
What are the next steps…?
To help you lose as much weight as possible in 2 weeks, but also to get you onto a long-term plan that will help you keep the weight off and stay healthy, I would recommend these steps:
1. Download our free 1-Day Meal Plan.
2. Download our free 24-Minute Fat Burning Workout.
3. Share this post with anyone you think it may help.
4. Take a look at our Fit Father 30X Program, for sustainable healthy eating and exercise.
Until next time, I hope this has given you everything you needed to understand how much weight can you lose in 2 weeks.
Your new friend & health coach,
Small note about research cited in this article:

*Always remember: weight loss results & health changes/improvements vary from individual to individual. Just because these studies cite certain data does not mean you will experience these results/outcomes. Always consult with your doctor before making decisions about your health. This is not medical advice – simply well-researched information to answer "How much weight can you lose in 2 weeks?". Thanks for reading!