The Single Leg Squat is yet another great TRX exercise that really focuses on the more important muscles of the leg. If you're familiar with pistol squat, then you know exactly how difficult the movement can be.
The TRX single leg squat gives you much more control over the difficulty involved in the traditional pistol squat. Using the suspension system also aids with balance and gives your arms a bit of workout.
Single leg squats are an exhausting exercise because they work the largest and strongest muscle in the body, the gluteus maximus.

For a more thorough overview and the proper technique, check out the video below.

TRX Single Leg Squat – Exercise Guide
Step 1: Ensure the TRX suspension is secured firmly at an elevated position. Grasp the handles with each hand, and bring your hands by your side.
Step 2: Elevate one leg directly in front of you, shifting your weight to other leg with slight bent. Dorsiflex the elevated foot towards you.
Step 3: With your spine straight, squat straight down like as if you were going to sit down.
Step 4: Squat as far down as you're capable, then return to the original position, using the suspension handles as necessary.
** Pro Tip #1: To start, complete this exercise with 2-3 sets of 5-10 reps.
Need more? Check out these great TRX exercises:


The Men's Health Experts @ The Fit Father Project

Here's How Busy Fathers Over 40 Are Finally Burning Stubborn Belly Fat & Getting Healthy Without Restrictive Diets or Time-Consuming Workouts
This proven "Fit Father Program" has helped 25,000 busy men 40+ lose weight, rebuild muscle, and finally keep the weight off.
If you're frustrated with stubborn belly fat, failed diets, and time-consuming workouts, this is the answer you've been looking for…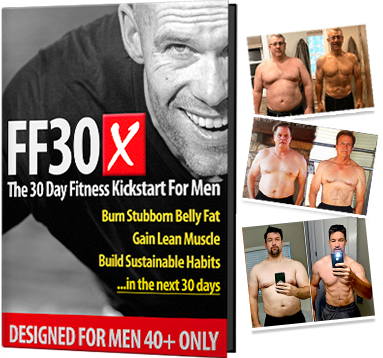 Join 22,000 guys in over 98 countries are using FF30X to lose weight. You get everything you need to succeed – including:
The Fit Father Meal Plan – with simple & delicious recipes
Safe & Effective Workouts Program – only 90 min/week
VIP Accountability Coaching – our Fit Father Team will personally walk you to success, step-by-step.
LEARN MORE ABOUT FF30X >>
See the FF30X Program overview here. You'll discover how this proven Fit Father Program can help you lose weight and actually keep it off – without the complication and restriction of normal diets. »