B
ench Dips are one of the most overlooked, but most effective triceps exercises on the planet. Bench Dips can be used on their own as a full exercise, or as a 'burner' set on the back of another triceps exercise.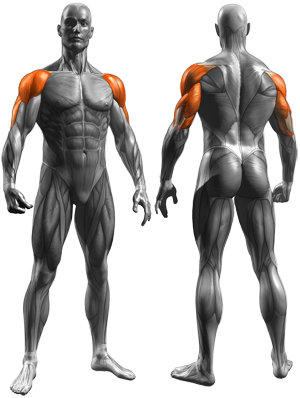 Bench Dips work your triceps and to some degrees your forearm and shoulders.
One of the key form points is to keep your shoulders back and down, and your elbows pinned to your sides.
This makes sure the squeeze remains mostly through the triceps.
Along with most bodyweight exercises, Bench Dips can be done anywhere that you have a raised area, such as a step, a park bench or a low wall.
I have often thrown some bench dips in when we reach a park bench out on a run with clients.
You should make sure you keep a strong core throughout this exercise, by pulling your belly button in and tightening your abs. This will make sure you don't arch your lower back or lean forward.
Take a look at our video tutorial below where I guide you through the exercise and outline the main technique points of how to do perfect Bench Dips.
If you need something to print off and take to the gym as a reminder, the step-by-step exercise technique is further down this page.
Continue reading